'Little People, Big World': What Does Amy Roloff Do for a Living?
Little People, Big World stands as one of the most in-depth documentation of the lives of dwarves. The series closely follows the day-to-day lives of the Roloffs — a one-of-a-kind family composed of both little and average-sized people. In the years since the TLC series first aired, the four Roloff kids have left the nest and Matt and Amy have divorced. Although Little People, Big World is a show focussed on how a family of six owns and operates a farm, the central character, so to speak, is the farm itself. Amy and Matt have raised all their children on the farm, and made a decent livelihood from it. However, considering Amy sold her half of Roloff Farms to Matt, fans have wondered: What does Amy Roloff do for a living now?
Amy sold her half of Roloff Farms to Matt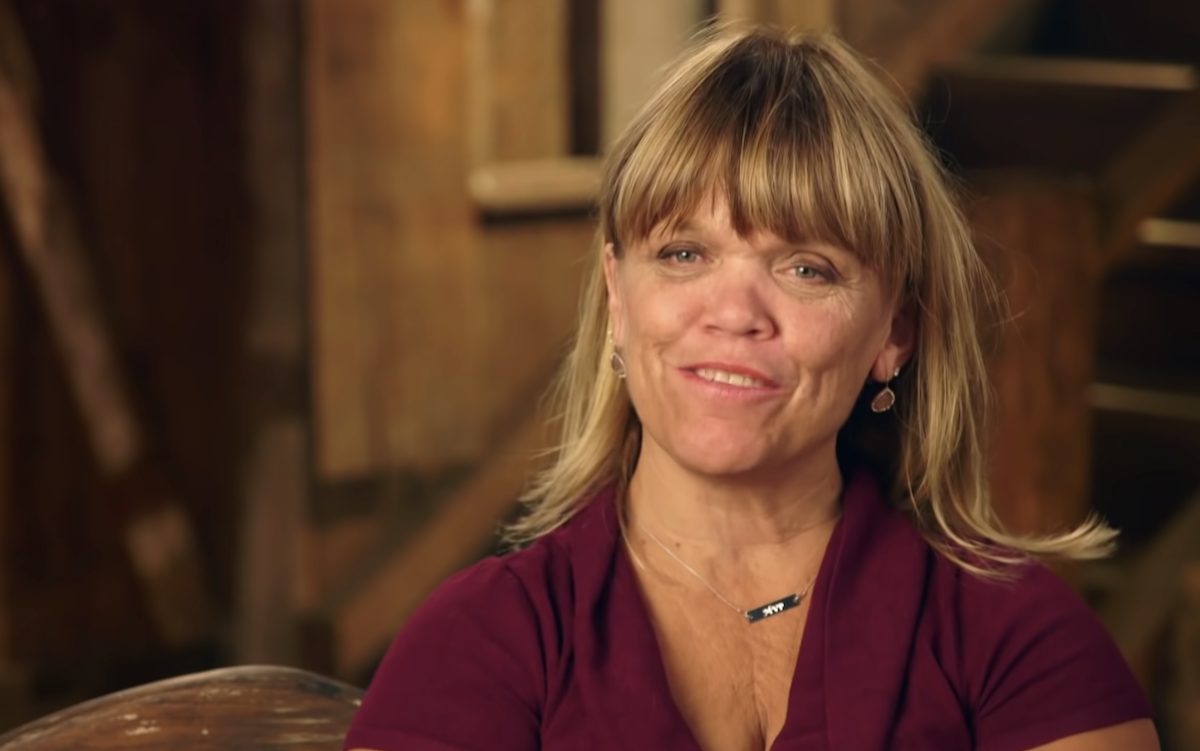 When the show premiered for the first time, viewers were introduced to Amy and Matt Roloff, a happily married couple who are both 4 feet tall due to dwarfism. They have four children. Twins Zach and Jeremy have a 2-feet height difference, as Zach also has dwarfism. Their other two children, Jacob and Molly, are of average height.
Ultimately, Amy decided to sell 32.28 acres of her stake in Roloff Farms to her ex-husband, Matt Roloff, for $975,000. She moved out of the property altogether in order to end a lengthy feud between her and her ex-husband. In the trailer for season 22, Amy accuses Matt of pushing her off Roloff Farms.
Even after the sale, Amy still has vested interest in the family business. She is just not at the center of operations because Matt holds most of the control. As fans have witnessed in the past episodes of Little People, Big World, this was probably the best decision because, time and again, Amy and Matt have clashed about how best to run the farms.
What does Amy Roloff do for a living?
It cannot be disputed that Amy Roloff is a very successful woman. It has been over a decade since she graced our screens, and her personal life and career have been skyrocketing ever since. According to Celebrity Net Worth, Amy Roloff's net worth is about $6 million. She has multiple sources of income.
It goes without saying that Little People, Big World is one of her biggest sources of income. It is estimated that celebrities on reality shows take home between $7,000 and $10,000 per episode after completion of three successful seasons. Given that LPBW has been on air for a longer period, the cast could very well be making more.
While Amy might be divorced from Matt, she was still involved in business operations on the farm for quite some time. It is highly likely that her role in the farm has contributed a significant chunk to her wealth.
Some of Amy's money has also come from the books she has written. For example, her cookbook Short and Simple Fall Recipes that she published in 2012 was a fan favorite, making her a decent income. She also authored a memoir titled A Little Me.
Last but not least, Amy has an active website where she sells merchandise. She sells a variety of items, such as clothes, jewelry, hats, and baby bodysuits, among other items. As part of her collection, she also sells kitchenware such as coffee mugs, magnets, and aprons, given how into cooking she is.
What does her new husband Chris do for a living?
Amy's husband Chris Marek is an accomplished realtor with 20 years of experience working as an agent. According to his LinkedIn page, he has been an employee at a real estate agency in Portland since 2010. Although he resides in Portland, Chris sells properties in different parts of Oregon, such as Colton, Beaverton, and Aurora.