'Little People, Big World': Audrey Roloff Announces Third Pregnancy
Little People, Big World star Audrey Roloff took to Instagram to announce that she and her husband, Jeremy, are expecting their third child. Audrey said that this new baby will be a "tie-breaker" in her announcement. Read on to find out more details of the latest Roloff family addition.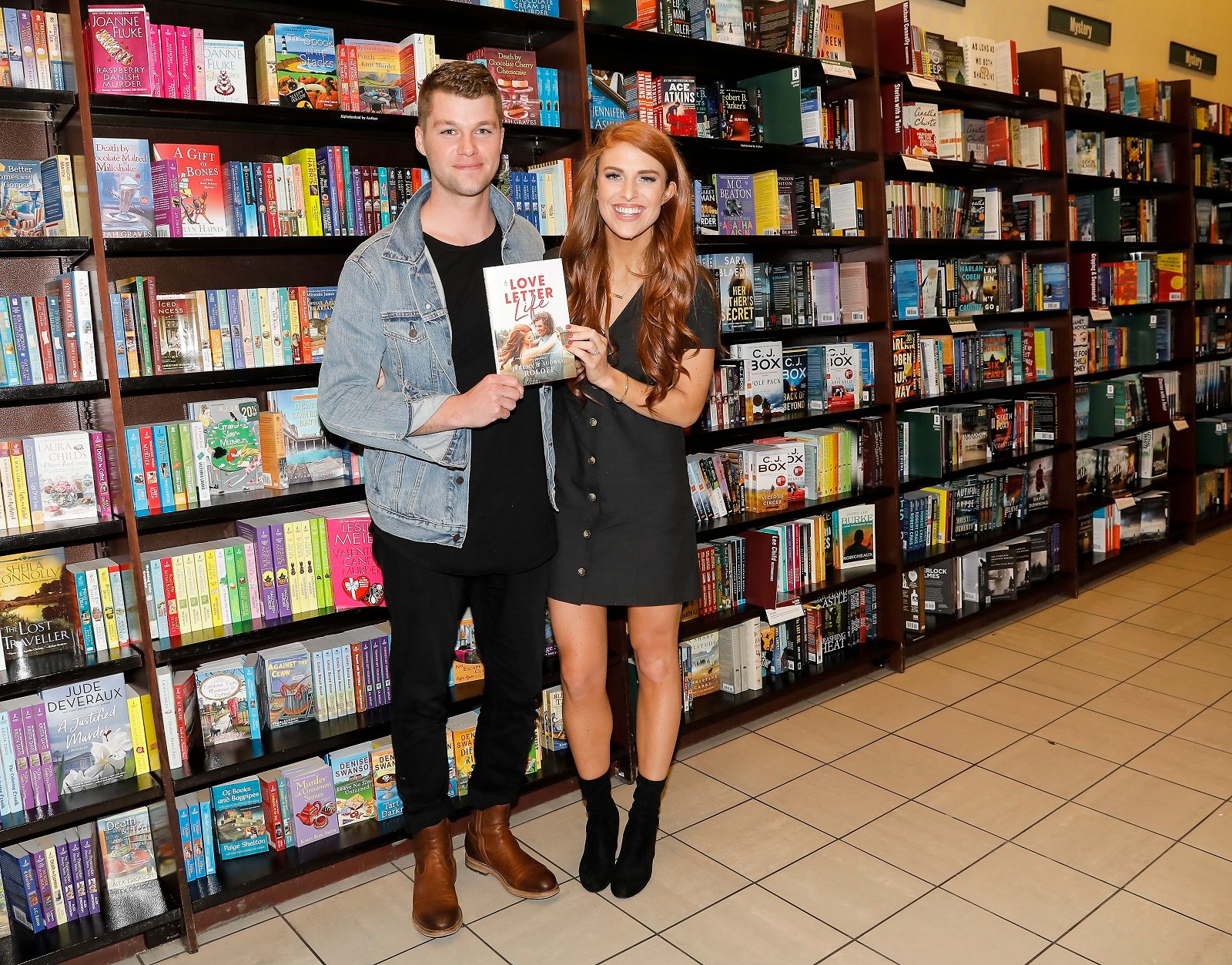 'Little People, Big World' star Jeremy Roloff wants a minivan now that his family is growing
Just a little over a year after Jeremy and Audrey became parents to son Bode James, the Little People, Big World stars announced their third pregnancy on Instagram.
"We're about to be a family of 5!🤗Our little tie breaker is coming this November!💓💙" Audrey wrote on Instagram. Her video announcement revealed that their new baby is due in November 2021.
Jeremy also shared the announcement video on his own Instagram, but he added a bit of a different caption. "Our family's growing! Maybe I can convince Audrey to get a minivan now?🤣" he wrote.
Audrey and Jeremy are also parents to a daughter named Ember Jean.
The Roloffs previously shared intimate details of their marriage
As happy as they are now, things weren't always great for the Little People, Big World stars. In an opinion piece for The New York Post, the Roloffs said that their marriage was "hard work." They also said that they had to work every day to make their partnership successful, and advised other couples to do the same.
"We're all in the process of writing a love story," they said. "Maybe you're dating and have just begun the first chapter. Maybe you're married and on chapter 15. Or maybe you're single and writing an exciting prologue. Wherever you are in your love story, protect it. Be intentional, get creative, and stay faithful."
The Little People, Big World stars are also hosts of a successful podcast called Behind the Scenes. They are also the founders of The Marriage Journal.
The 'Little People, Big World' stars took an Instagram break amid reports of family tension
As fans of Little People, Big World know, Audrey and Jeremy are no longer part of the show. However, they are very popular on social media. Specifically, their Instagram popularity has resulted in big business for the couple. But back in May 2021, rumors surfaced that family tensions were causing the couple to want to take a break from Instagram.
"I'm taking a social media break for a while," Audrey wrote. "Every time I've taken an extended social media break it's been so healthy and life-giving. I'm excited to come back more inspired refreshed."
Fans of the show noted that this social media break was too perfectly timed with rumors of a renewed feud between Audrey and Tori Roloff. In addition to throwing shade at Tori on Instagram, Audrey and Jeremy reportedly didn't attend Zach and Tori's son's birthday in May 2021.
Ultimately, none of the Roloffs ever commented about the rumored familial tensions but congratulations are in order for the Little People, Big World stars and their newest addition.
RELATED: 'Little People, Big World': Audrey Roloff Gave a Clue She Might Delete Her Instagram