'Little People, Big World': What Does Chris Marek Do for a Living?
When Little People, Big World first aired on TLC in 2006, Matt and Amy Roloff were married with four young children still living at home on Roloff Farms. Fast-forward to 2021, and not only are Matt and Amy divorced, but Amy sold her half of the farm to Matt, all of their kids are moved out of the house and starting families of their own, and both Matt and Amy have moved on with other partners. The Roloff matriarch ended up tying the knot with her longtime boyfriend on Aug. 28, 2021. Since then, fans have naturally wondered: What does Chris Marek do for a living? Keep reading to learn more about Amy's new husband.
Amy Roloff married Chris Marek in August 2021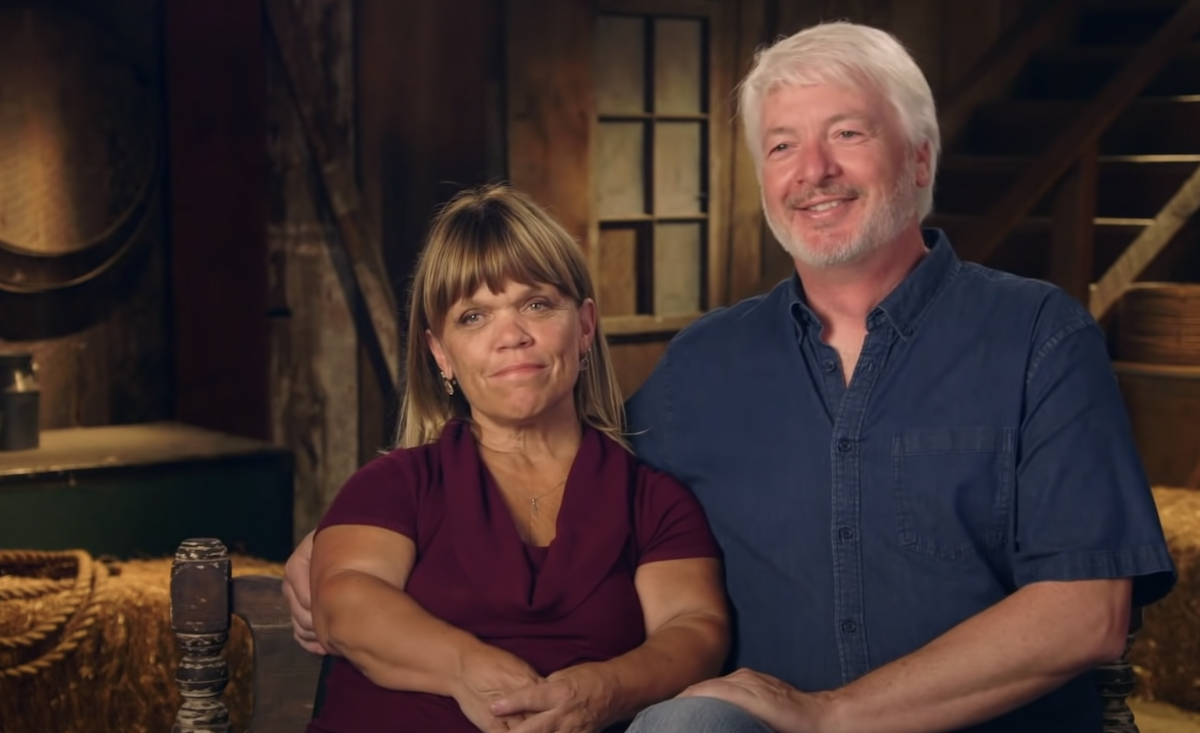 When Little People, Big World began, Amy was married to husband Matt, and the couple had four children living on a farm together. The couple and their family were the focus of the show, and the show served to educate viewers on the lives of people with dwarfism. However, by 2016, the two divorced.
Amy met Chris Marek in 2017 during a blind dating event, and she was impressed by Marek's motorcycle. By 2019, they were engaged, and in August 2021, they got married. Amy seems to be moving on well from her at times very rough divorce from Matt.
What does Chris Marek do for a living?
One thing that fans tend to wonder about when somebody new appears on a reality show like Little People, Big World is what that person was doing before they came on the show. Marek was no exception to this, and fans quickly went to find out what his profession was. We know that Marek is a big motorcycle aficionado and that he likes to travel. But what, exactly, does he do for a living?
It turns out, Marek is a realtor with over two decades of real estate experience. (He's currently the owner of Keller Williams Real Estate, according to his LinkedIn profile.) Marek has a five-star rating on Zillow, a major real estate site, and though his exact net worth isn't public information at present, he sells properties at an average of $265,000. Therefore, he is likely fairly well-off.
What is Amy Roloff's net worth?
Although Marek likely has a high income, Roloff is no slouch herself. Little People, Big World is an immensely popular TV show, and Amy has her own media and conference appearances, a cookbook, an online business and even her own charity. Since moving off the farm, she also sold a portion of the land that she owned to Matt to keep the farm whole, which was calculated to have brought in just under $1 million.
So what is Amy's net worth? Recent estimates put it at around $6 million, according to Celebrity Net Worth. Even before the sale, however, Amy had a pretty big net worth, and multiple different streams of income. Hopefully, she will continue to make wise investments over the years, so she'll be set even if she decides to leave the show.
RELATED: 'Little People, Big World': When is Amy Roloff's Wedding? Will it Be on TV?