'Little People, Big World's Matt Roloff Reveals 'Scary' Fire at Roloff Farms: 'Never a Dull Moment Here'
Little People, Big World has delighted TLC fans for over 15 years. Family patriarch Matt Roloff has navigated life on their Oregon pumpkin farm while facing obstacles that come with the territory living with dwarfism. Like every other family, there have been ups and downs for the Roloff clan — and recently, Matt Roloff shared about a scary fire that broke out at Roloff Farms.
Roloff Farms has been a central part of 'Little People, Big World'
When viewers were introduced to the Roloff clan, Amy and Matt's four children were merely kids. The family worked, lived, and rejoiced on their beloved family farm. A lot has changed over the years, including Matt and Amy's divorce. After the divorce, Amy also decided to sell her half of the farm to Matt. 
While Amy no longer lives or claims ownership of the Roloff Farms, the land is still an important part of her life. In 2021, she remarried on the family farm, giving fans a reason to celebrate. Of course, Amy's wedding was only one in a line of family weddings on their property. All four of their children also celebrated their big day on the Roloff Farm.
If you aren't family but want to celebrate your wedding on the Roloff Farms, the family rents the venue for weddings and other private events. Having a wedding at Roloff Farms is reportedly $2,500, according to ThePricer.org, and various locations on the farm are available.
Matt Roloff recently detailed a scary fire at Roloff Farms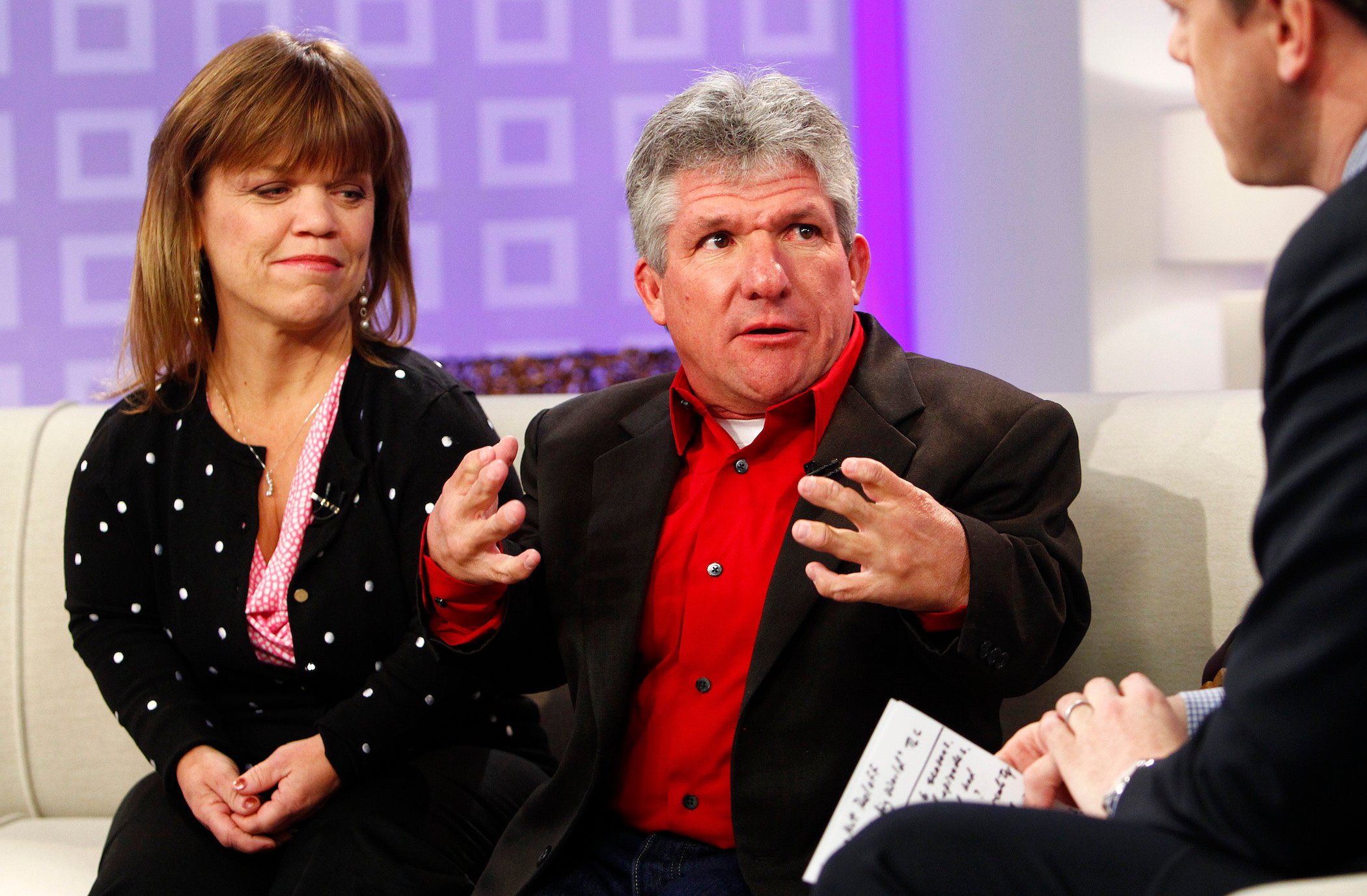 In addition to celebrations, Roloff Farms involves a lot of work and upkeep — and part of the farm life involves dealing with unexpected obstacles. According to Us Magazine, One such obstacle took the form of a fire in the chicken barn on Jan. 4, 2022. 
Roloff took to Instagram to recount the story of the fire to his followers, saying, "I had gotten home to the farm late the night before from AZ. It's [sic] was 3:45 am before I crawled into bed, then [a] few hours of sleep later," Roloff explained.
He continued, "I hear the commotion in the chicken barn outside my window [and] flames are 6 ft high and spread along one of the interior walls. Between all the hands on the farm and the quick response of our local fire department, the barn is saved. Only some interior damage. Fire was caused by a light falling to the floor. Likely happened when all the chickens rush to get out their automatic door in the morning. No chickens were injured in the event."
Roloff emphasized to his fans that the 110-year-old building was saved with the help of up-to-date fire extinguishers and the speedy action taken by a farm hand, Jason. 
Zach and Tori will not be taking over the farm
As Matt Roloff grows older, fans are curious to know who will eventually take over Roloff Farms. Matt has expressed a desire for his twin sons, Zach and Jeremy, to run the farm together.
Both twins have expressed an interest in owning the pumpkin farm in the past, and Jeremy has said that owning Roloff Farms could be an option. Further explaining his position, Jeremy wrote via Instagram, "Growing up on a farm, the passion for land has never left me. Auj and I have been working very hard to be able to acquire one someday and visiting the Mona farm was a big encouragement in our efforts."
Unfortunately, it appears Zach and Tori have no plans to take over the family farm. The couple recently moved to Washington, and in an Instagram story, Tori responded to a fan asking if they would return to the Roloff Farm by sharing: "Nope. We're loving this little slice of heaven. The desire to buy the farm] definitely didn't [disappear]. Some things just don't go according to plan. But it all worked out for us."
Not to fear, however, Tori reassured fans that although they no longer live in Oregon, they are still taking part in filming LPBW.