'Little People, Big World': What Does Tori Roloff Do for a Living?
For 22 seasons, fans have followed the ever-changing dynamics of the Roloff family on Little People, Big World. The show follows the Roloff family led by Amy and her now ex-husband, Matt, and their four children. The family owns a pumpkin farm in a Portland suburb run by Matt with the help of his family, including Zach Roloff. Although the show's success is lucrative for the family, fans wonder what the cast does off the show, particularly Zach's wife, Tori. Keep reading to learn more about what Tori Roloff does for a living
Zach and Tori Roloff want to keep expanding their family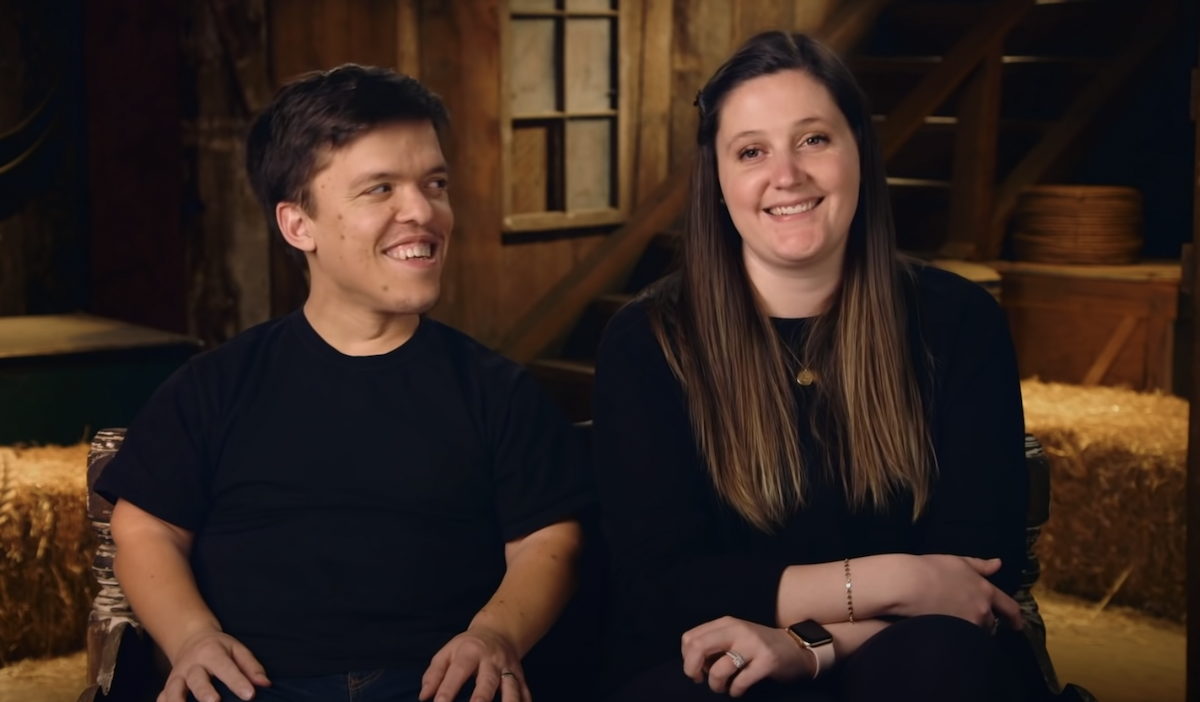 Viewers have enjoyed watching Zach and Tori's love story unfold. The duo met in 2010 while Tori was working on the family pumpkin farm. Five years later, they married and began growing their family. Today, Zach and Tori have two children: Jackson and Lilah. Both of the children inherited their father's particular form of dwarfism, achondroplasia. The couple has their hands full with their family but only hope to expand it in the future. Raising a large family is not cheap, so financial security is essential. 
In 2018, Zach and Tori bought a new house near the family farm in Oregon. The house has five bedrooms and three baths. That is certainly ample room for the family to grow. It is also a significant investment. The couple bought the family home for $600,000. That leads fans to question further how exactly the couple makes their money. 
What does Tori Roloff do for a living?
Before having children, Tori worked as a kindergarten teacher. She took a break when she was pregnant with Jackson. She intended to return to teaching at the time, but there hasn't been any confirmation of if or when this will happen. In the meantime, Tori has started a photography business, Tori Roloff Photography, which mainly focuses on family portraits. 
In addition to photography, Tori is taking advantage of her large fan base on social media. She has amassed over 1.5 million followers on Instagram and receives money to endorse products. According to The Cinemaholic, two of her biggest clients are a baby brand, Petunia Pickle Bottom, and a health and beauty brand, Function of Beauty. She also promotes a musical artist, DeAnn Hebert. With all of the sources of income, it is not hard to imagine that Tori's net worth is relatively high. Today it is estimated that Tori's net worth is $500,000.
What does Zach Roloff do for a living?
Throughout the years, fans have watched the Roloff children grow up. Most have moved on to different chapters of their lives. In fact, Zach is the only Roloff child still on the series. The show is profitable for him and his wife. According to The U.S. Sun, Zach earns $7,000 per episode for LPBW, and Tori earns $1,500 to $3,000. In addition to filming on the pumpkin farm, Zach also helps run it. He even gives tours of the farm. 
When he isn't on Matt's farm, Zach is continuing to pursue his love of soccer. He coaches three teams. He also plays in a dwarf league, although he doesn't profit from it. Despite not earning money for his athleticism, Zach maintains a healthy net worth even larger than his wife. It is speculated Zach's net worth is $700,000 and growing.
Although the couple has considered leaving LPBW, for now, they are enjoying the series. In an interview, the couple shared their positive sentiment for the show saying, "And I think for us, too, the show, it's fun to share our story with people and I think, for the most part, we've always had a really good experience with it and we love who we work with," Tori added.