Little Richard's First Big Performance Was a Song By a Rock 'n' Roll Pioneer
Rock 'n' roll legend Little Richard is regarded by many — including himself — to be the "architect" of rock 'n' roll. When he first started performing as a musician, he gained attention for one song he played by another rock 'n' roll pioneer.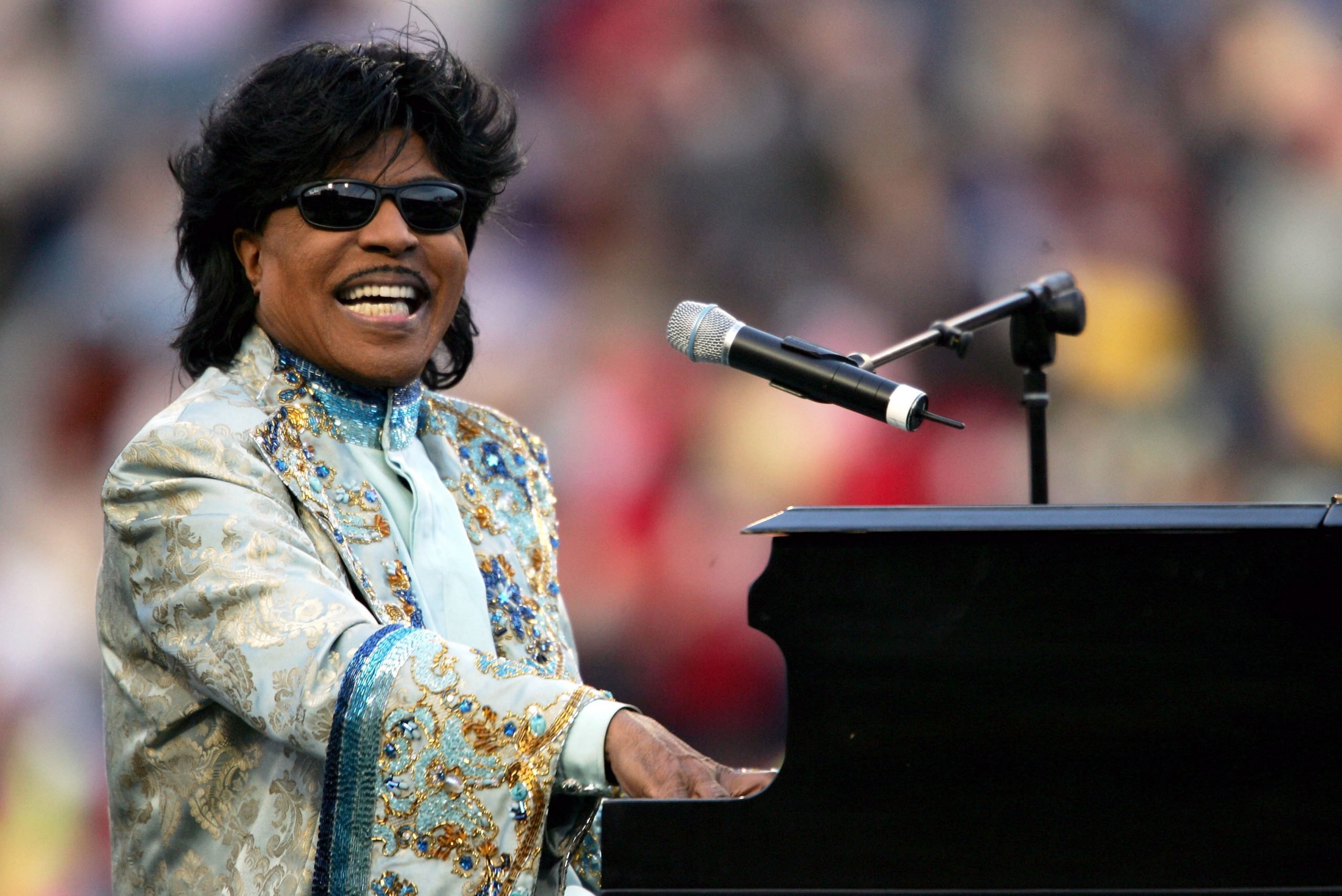 Little Richard is the architect of rock 'n' roll
Little Richard wasn't shy about his belief that he created the genre known today as rock 'n' roll. "I am the innovator. I am the originator. I am the emancipator. I am the architect of rock 'n' roll," he once said.
He explained his thought process behind his claims in a 1990 interview with Rolling Stone.
"When I first came along, I never heard of any rock 'n' roll. I only heard Elmore James, Muddy Waters, Sonny Boy Williamson, Ruth Brown, and Roy Brown. Blues. Fats Domino at the time was playing nothing but low-down blues," he recalled. "When I started singing [rock 'n' roll], I sang it a long time before I presented it to the public, because I was afraid they wouldn't like it. I had never heard nobody do it, and I was scared."
"I was inspired by Mahalia Jackson, Roy Brown, and a gospel group called Clara Ward and the Ward Singers and a guy by the name of Brother Joe May," he continued. " I got the holler that you hear me do – 'woo-ooh-ooh' – from a lady named Marion Williams. And this thing you hear me do – 'Lucille-uh' – I got that from Ruth Brown… I put it all together."
"I really feel from the bottom of my heart that I am the inventor. If there was somebody else, I didn't know then, didn't hear them, haven't heard them. Not even to this day. So I say I'm the architect," he concluded.
Little Richard's first major performance was of a Sister Rosetta Tharpe song
Richard was asked about the first time he sang for people and got a reaction. He remembered the day well.
"I sung a song called 'Strange Things Happening Every Day,' by Sister Rosetta Tharpe. 'Oh, you hear church people say / We are in this holy way / There are strange things happening every day…"
"People used to give me quarters and dimes and nickel to sing that song," he recounted.
Sister Rosetta Tharpe is regarded as the founder of rock 'n' roll
Sister Rosetta Tharpe is believed by many to be the true pioneer of rock 'n' roll, combining its elements before Little Richard took the genre mainstream in the 1950s.
While many believe that Elvis Presley originated the genre, other songs have been credited as the first-ever rock 'n' roll song. This includes Sister Rosetta Tharpe's "Rock Me," Big Joe Turner's "Shake, Rattle and Roll," and Big Mama Thornton's 'Hound Dog,' later covered by Presley himself. The media has often overlooked the Black musicians such as Sister Rosetta Tharpe and Little Richard who made the genre what it was before Presley hit the scene.