'Little Women Atlanta': How Did Ashley 'Minnie' Ross Die?
There are a few stars that make Little Women: Atlanta the hit that it is. Ashley Minnie Ross was one of them. Her lively personality and tell-it-like-it-is attitude made her an early star of the show. Unfortunately, fans won't be seeing her in any upcoming seasons of the show as Ross was tragically killed in a car accident.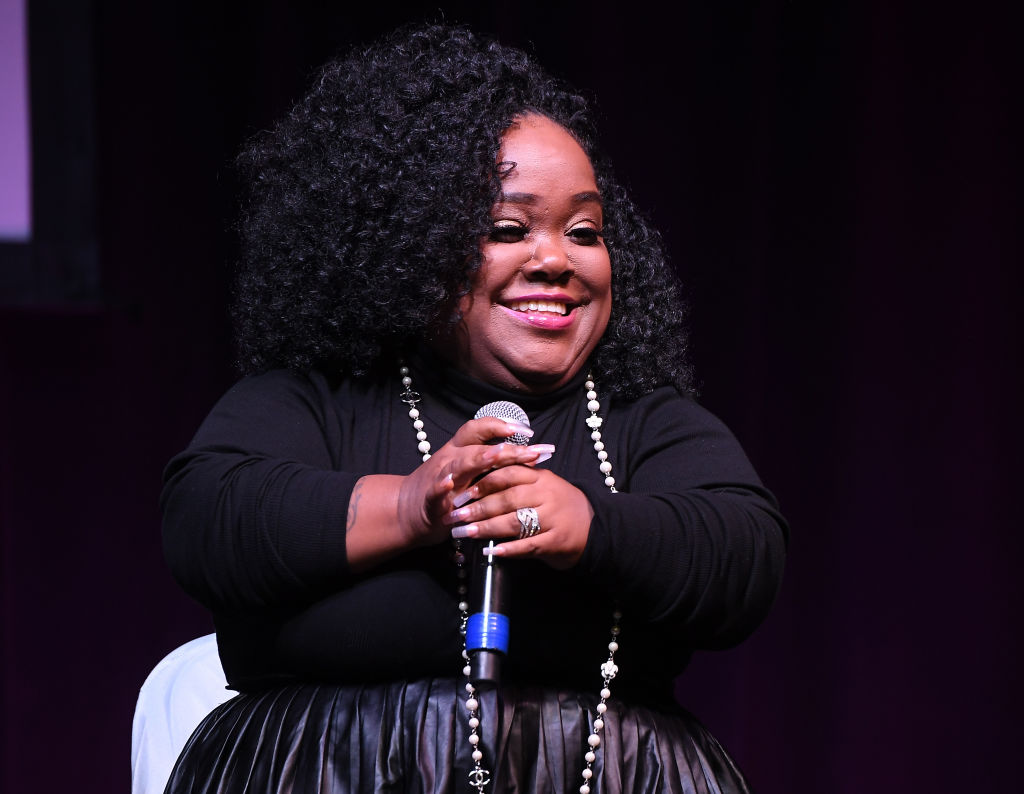 How did Minnie die?
On April 26, the reality tv star was involved in a hit-and-run around 11 pm on Old National Highway in Atlanta.
"It is with profound sadness that we confirm on behalf of the family of Ashley Ross aka 'Ms Minnie' of Little Women: Atlanta has succumbed to injuries from a tragic hit and run car accident today at the age of 34. The family respectfully asks for their privacy as they grieve during this very difficult time," her management team wrote on her Instagram page.
It was previously reported by Newsweek that the accident was a hit-and-run but Lt. Derrick Rogers, a spokesman for the City of South Fulton Police Department, told Kiro7 that the driver of the other vehicle "received minor injuries."
"The driver of the Nissan Sentra (Ross) hit the right-side curb, lost control of the vehicle, crossed into the northbound lanes of travel and struck a Ford Focus head-on that was traveling northbound," Rogers told the outlet in an email. "The investigation is ongoing and I have no further details."
The reality star was 34.
The cast of 'Little Women: Atlanta' mourns Minnie
The cast and crew of the show will greatly miss Ross and all that she brought to Little Women.
"She was the most beautiful, kind, giving, generous human ever. She was adored by cast and crew because she always wore her heart on her sleeve," a rep for Little Women told People. "There's nothing she wouldn't do for those she loved."
Ross' costars also took to Instagram to mourn her loss.
"As I'm writing this I'm in tears I can't believe it my Minnie!!!!," Amanda Salinas captioned a number of pictures of her and Ross. "Why did they take you away from us!!!! WHY!!!!! It always seems like we have all the time in the world, only to realize how fleeting it really is. I wish we had more time to do and say the things we saved for later which along with you is gone forever 💔 I promise to keep you alive in my memories and be there for your mama @grneyes4life and aunt. You were more than our best friend, you were our big sister and still is !!! I still can't believe this man why man why!!!! , I love you so much !!!! My heart is broken 😭💔 Rest In Peace my love."
Amanda's sister, Andrea Salinas also posted a tribute to Minnie.
"Minnie why did you have to leave us so soon !!.??" she wrote. "You were such a great friend / mama bear to us since the day we meet in LA To film the pilot shoot or the show omg I can't believe this!! 💔 We are going to MISS YOU may you Rest In Peace my Minnie."
Ross' castmate and on-and-off friend, Shirlene Pearson, also known as Ms. Juicy, gave a much shorter tribute, posting a picture that read, "This is too much, too much." She captioned the image, "Prayers for Minnie's family."
Who was Minnie dating?
Last year, Ross announced that she and music producer Slickbeatz were dating. He posted a tribute to Ross after news of her death broke.
"The moment I saw you, I just knew it," he captioned a photo on Instagram. "I realized that you are all that I have been searching for all my life. I love you today, I love you tomorrow and I will love you the same 10 years from now. Ima miss you baby girl."