'Little Women: LA': Is Terra Jole a Bully?
Christy McGinity took to social media to announce that she would not be returning to Little Women: LA. She alleged she would not be returning to the show after producers allowed Terra Jole to speak about McGinity's past substance abuse issues. McGinity claimed her contract included a clause that ensured co-stars could not discuss her past issues. McGinity has since walked back the comment and now claims she isn't leaving the show, but the incident is further proof that Terra Jole is a bully.
Terra Jole has created a mean girls environment
Several cast members seem to take issue with McGinity, but it appears as though Jole might be the ringleader. In 2016, McGinity checked herself into the hospital after a bar fight turned ugly between the two co-stars. According to TMZ, McGinity was taken to urgent care by producers after Jole threw a glass at her. She complained of headaches after the incident.
McGinity later took herself to the hospital where she was diagnosed with a brain injury and monitored by staff. According to rumors, Jole wasn't the only one to jump in on the fight. Other castmates were accused of attacking and beating McGinity during the brawl. The cast members involved were not identified, but it does suggest that Jole has managed to create a mean girls environment, and McGinity is the odd woman out.
Terra Jole attacks her castmates on social media
Back in 2017, Terra Jole completely unraveled on a trip to Alaska. According to Reality Tea, the TV personality had to be restrained and removed from the situation when her temper flared to a dangerous level. Long after the episode was filmed, she took to Twitter to defend herself but spent more time picking on her castmates.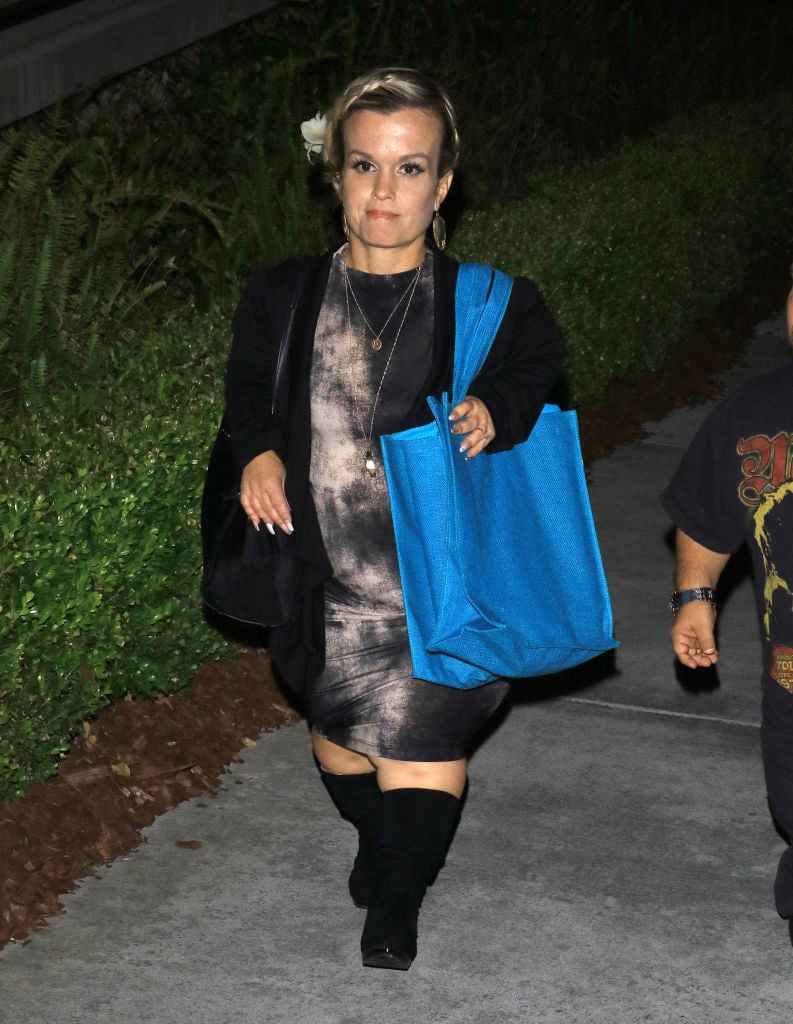 Her Twitter posts were less about defending herself and more about degrading her castmates. She seemed to enjoy pointing out her co-stars' faults. Jole alleged Briana Renee was "delusional" and accused her of not being 'fierce." Renee was not the only co-star she took issue with that year, though. She also took aim at McGinity during the episode, and later lamented that she has every right to dislike someone, according to People.
Did Jole take it too far this time?
Little Women: LA, wouldn't be the show it is without the drama that surrounds the ladies, but it seems like Jole took it way too far this time. Not only did she question McGinity's parenting, alleging she is too involved in her daughter's life, but she questioned McGinity's sobriety.
McGinity's history of substance abuse isn't a secret, but she's been sober for nearly ten years now. The massive feat is one McGinity is proud of, and she has used her star power to discuss her sobriety and the importance of maintaining a sober life. When Jole attacked her former substance abuse, McGinity felt bullied and attacked. In fact, she felt so attacked that she was willing to quit the show over it.
McGinity noted in an Instagram Live post: 'The fact that she had to pull out that card proves just how desperate and heartless Terra really is. The fact is that I have been sober now for nearly 10 years. I'm proud of the progress I have made and that was a big slap in the face to not only myself but the thousands of viewers that are suffering the direct and non-direct effects of addiction."