'Little Women' Cast and Crew Members, Including Florence Pugh and Saoirse Ronan, Earn Well-Deserved Oscar Nominations
Hot off the heels of earning $100 million in box office sales, this drama and its cast earned multiple Oscar nominations. Which Little Women cast members earned nominations? Did Greta Gerwig earn a nomination for Best Director? Here's what we know about this Academy Award-nominated movie and the 2020 award ceremony.
Greta Gerwig's 'Little Women' premiered in theaters during December 2019
Known for directing movies like Lady Bird and Jackie, during 2019, Greta Gerwig premiered her film adaptation of Little Women. This movie followed the stories of the March sisters, as they navigated adulthood together.
"It was the book of my childhood in terms of a character that I identified with wholly. I was ambitious, I wanted to be a writer, I was angry, I was artistic. All of the things that Jo is, I was," director Greta Gerwig said during an interview with Deadline.
"She felt like she knew my secrets already, and that was thrilling," she continued. "And I loved the book, and I read it and re-read it like you often do with books in childhood. And it had been so absorbed into my sense of myself that some of the secrets, and some of the things that the March girls do felt like they had happened to me."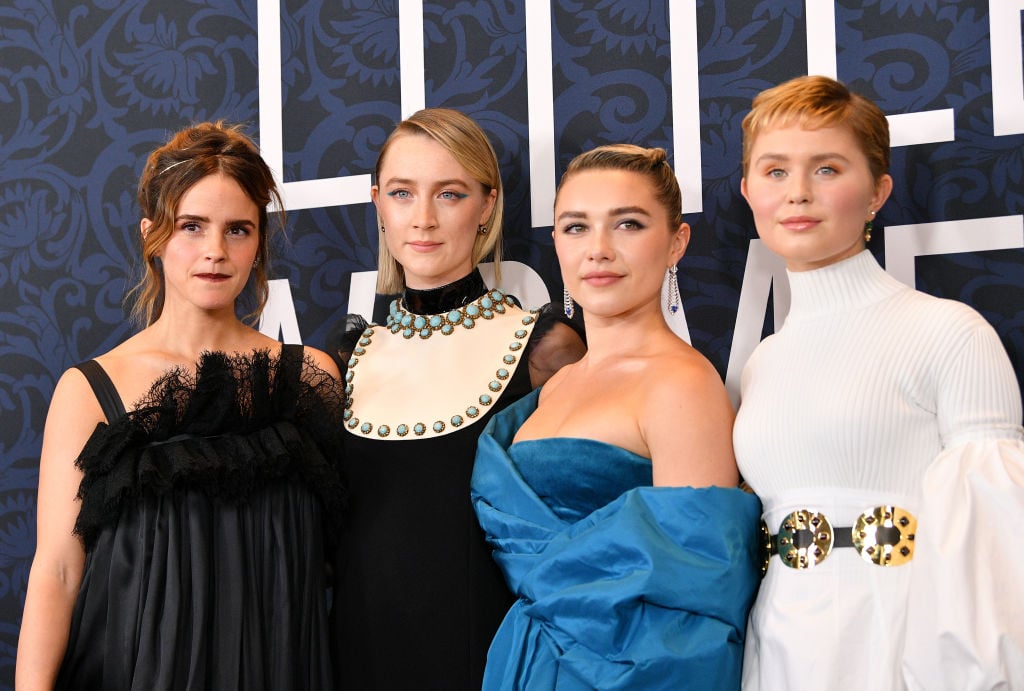 Cast members from 'Little Women' earned Academy Award nominations, including Saoirse Ronan
As the firey and independent Jo March, Saoirse Ronan earned an Oscar nomination for "Best Actress" in this film. However, this is not the first time Saoirse Ronan earned a nomination at the Oscars, as in 2018 she grabbed a nomination in the same category for Greta Gerwig's Lady Bird. Additionally, she appeared in movies like Brooklyn and Atonement.
Midsommar's starring actress, Florence Pugh, earned the nomination for "Actress in a Supporting Role." In Little Women, she portrayed Amy March, the impulsive and talented painter of the March sisters. Other actors in Little Women include Emma Watson, Timothée Chalamet, Laura Dern, and Meryl Streep.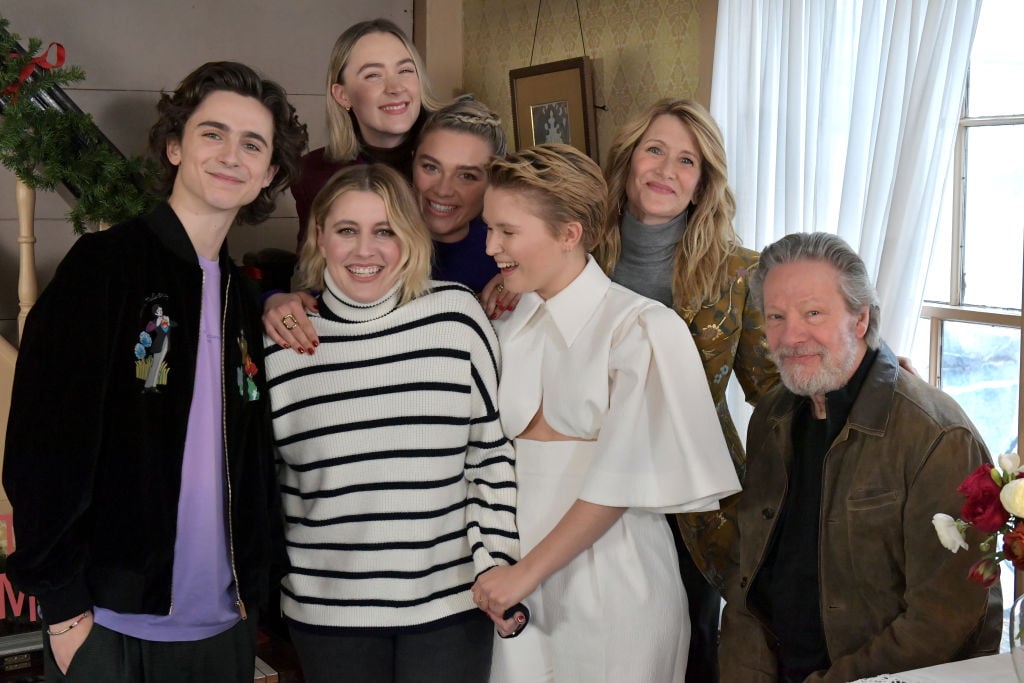 Greta Gerwig earned a 'Best Adapted Screenplay' nomination for 'Little Women'
Unfortunately, Gerwig did not earn an Academy Award nomination for her directing. However, Greta Gerwig grabbed a nomination for "Best Adapted Screenplay" for this version of Little Women. The Hollywood Reporter states that Little Women also nominated for "Costume Design" and "Best Original Score."
One of the most exciting nominations for this film "Best Picture." Little Women is nominated alongside films like Marriage Story, 1917, Joker, and Once Upon a Time in Hollywood. Unfortunately, fans will have to wait until Feb. 9 to find out who wins.
Recently, the film was nominated for two Golden Globes — "Best Original Score" and "Best Actress in a Drama Motion Picture." However, the film did not earn either award.
Little Women is now playing in theaters. According to The Hollywood Reporter, "The 92nd Academy Awards will be held Sunday, Feb. 9, airing on ABC as part of the network's long-term agreement with the Academy."