Is 'Little Women' Based on a True Story?
Greta Gerwig is back with a film adaptation of Louisa May Alcott's novel 'Little Women.' Learn about the family who inspired the March sisters, here.
We'd be delighted to watch a film adaptation of Little Women. Greta Gerwig's 2019 film features actors like Meryl Streep, Laura Dern, Timothée Chalamet, and Emma Watson — but who inspired iconic characters like Jo March and Meg March? Is Louisa May Alcott's novel, Little Women, based on a true story? Learn about the real people behind Little Women's story, here.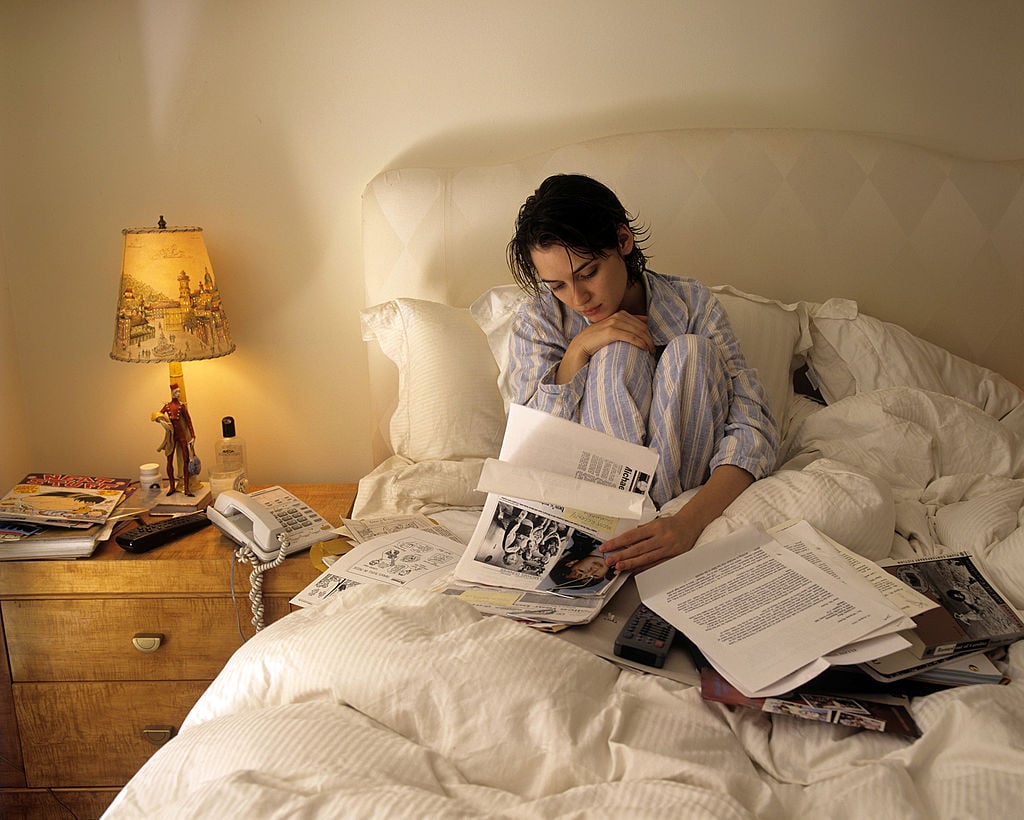 Louisa May Alcott based 'Little Women' characters on her family
Originally published in 1868, Little Women is a novel by Louisa May Alcott. This story explores the life of one family, the March family, as they navigate life, love, friendship, and womanhood during the 19th-century. It has since been made into a movie adaptation and a stage production.
According to History.com, some believe the story of Little Women is loosely based on Louisa May Alcott's life. After her father fell into debt and could not provide for his family, her mother began working as one of America's first professional social workers. Louisa was also one of four sisters, (just like the March Family.) Louisa's sisters Anna, Elizabeth, and Abigail May, each inspired one of the sisters in Little Women.
Louisa's oldest sister, Anna, was very domestic-minded and marriage-focused. The second youngest sister, Elizabeth, died of scarlet fever at 22-years-old. The youngest sister, Abigail May, worked as a writer and artist. Each of these sisters earned a character in Louisa's famous novel.

Additionally, some believed this novel gave a peek into Louisa May Alcott's personal life and sexuality ⁠— that is specifically linked to the character of Jo March. Alcott also never married, prompting modern speculation regarding her sexuality.
Jo March, Meg March, and the rest of the family are back in a new movie. Lady Bird director, Greta Gerwig, premieres her adaptation of Little Women later this year.
The 'Little Women' cast includes Timothée Chalamet, Emma Watson, Meryl Streep, and Laura Dern

This new film includes many prominent actors. Meryl Streep plays Aunt March. Emma Watson plays Meg March. Saoirse Ronan, who plays Jo March in this film, commented on how she starred in Lady Bird alongside Timothée Chalamet. In this new movie, however, the actors reverse their roles.
"I loved that in Lady Bird, he was the one that broke my heart, but I got to break his heart in Little Women," said Saoirse Ronan.
Director Greta Gerwig said in an interview with Vanity Fair that she has a personal connection to Little Women and its characters. One of the most notable characteristics of Jo March is her nonconformity to gender stereotypes. Laurie, played by Timothée Chalamet, often changes clothing items with Jo, illustrating his nonconformity to masculine stereotypes.
"They find each other before they've committed to a gender," Gerwig said. "It wouldn't be wrong to call Saoirse handsome and Timothée beautiful. Both have a slightly androgynous quality that makes them perfect for these characters."
When does 'Little Women' come out?
Little Women premieres in December 2019. Until then, fans on Twitter commend the movie for their casting choices. A majority of the comments mention Timotheé Chalamet and his role as Laurie.
"Timothée as Laurie. My current and childhood crush come together. Don't mind me sobbing on my way to see the movie," said one Twitter user.
"Every #LittleWomen remake has me hoping that Laurie ends up with Jo. And I almost always end up being disappointed as they follow the book (which is very fair,)" said another Twitter user.
Greta Gerwig's adaptation of Little Women premieres in the United States on December 25, 2019.