What Is Liv Tyler's Net Worth and Is She Married?
Liv Tyler is a beautiful and talented actress known for her numerous roles in hit movies. She is known as a model and an actress.
Liv Tyler is a beautiful and talented actress known for her numerous roles in hit movies. She is known internationally, first as a model and later as an actress. She shifted towards acting in the early 90s and has made a major career out of it. She is also well known as the daughter of Steven Tyler, the lead singer of Aerosmith. Tyler has gone on to make quite a name for herself and has decades of experience under her belt.
Tyler's confusing and early years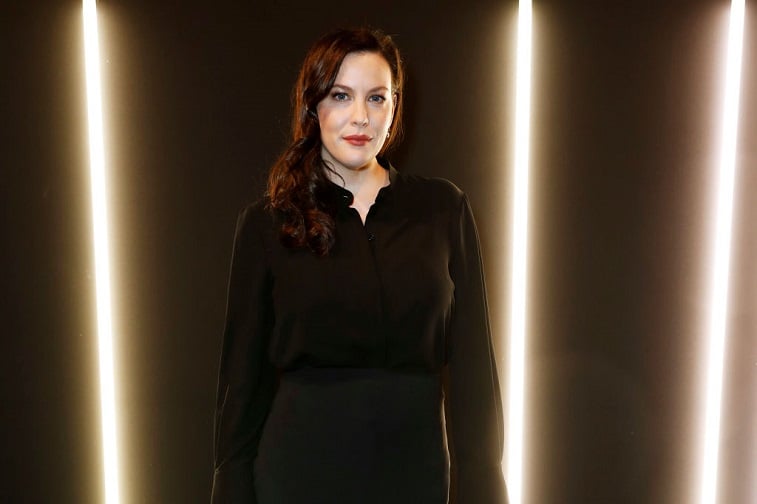 Tyler was born Liv Rundgren in 1977 in New York City. Although the biological daughter of Steven Tyler, her mother's boyfriend, Todd Rundgren, signed the birth certificate and claimed her as his child. Liv learned later on that she bore a strange resemblance to Tyler's other daughter, Mia. Steven was just a family friend at the time, or so she thought. She would go on to change her name to Liv Rundgren Tyler. She is still very close with Todd and says she has "so much love for him". Tyler has also formed a relationship with her biological father, Steven over the years.
Tyler spoke about her upbringing on The Jonathan Ross Show. "It's quite an emotional story, honestly, the whole thing," she said. "My mother was very young when she had me and there was a little bit of confusion about where I came from but I was very loved and very well taken care of by all my family, which was wonderful."
A promising modeling and acting career
Tyler began her modeling career at the tender age of 14. Her film debut came in the form of Bruce Beresford's Silent Fall. She was also cast in Heavy, a major commercial success. She followed it up with Empire Records. She gained stardom at only 18 with the leading role in Bernardo Bertolucci's Stealing Beauty. In 2001, Tyler would go on to play arguably her most successful role as Arwen, an elf in Middle-earth in The Lord of the Rings. She would be a part of the entire trilogy and become a household name to millions with the role.
Tyler spreads her wings to other avenues
Tyler is the spokesperson for Givenchy for both the fragrance and cosmetics lines. She is also a brand ambassador for Triumph lingerie, helping to develop a special capsule collection. She has also been a part of design collaborations with Belstaff, where she designed two collections for the brand. She has been the face of many other campaigns, including Visa and Pantene.
What is Tyler's net worth?
Tyler's net worth is $20 million. With over two decades of work under her belt, she is a very experienced actress. In 2014 she would meet her husband, Dave Gardener. The couple would go on to have two children together, a son, Sailor Gene in 2015, and a daughter, Lula Rose in 2016.
Tyler and her husband have a sweet relationship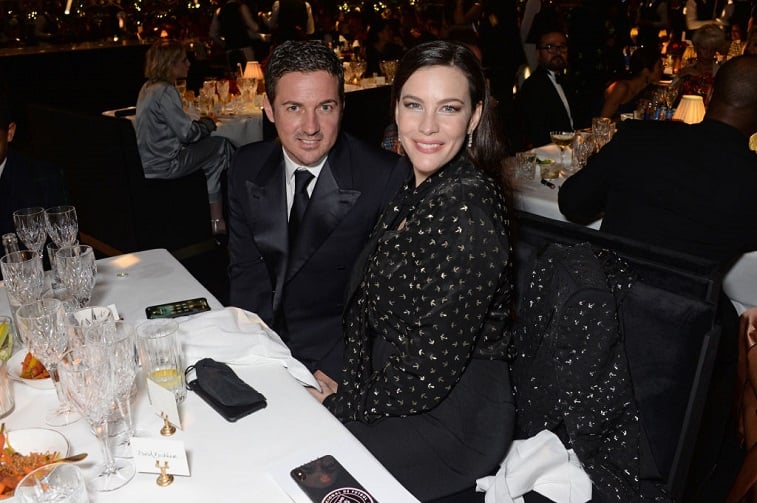 Tyler told the Mirror, "He sends beautiful flowers. He's less dreamily romantic than me. He's more practical, but sweet." She also spoke about her life with her husband, children and extended family.
"It's chaotic, but in a good way," explained Tyler. "Grey is back and forth with his mum, but a lot of the time there are six of us, so we have a full house. It's intense, but it's beautiful and wonderful. I'm trying to learn how to juggle my time. I'm not super-awesome with time management, though, because I'm very 'in the moment' as a person."
Tyler is a beautiful actress with an impressive background. Fans can catch her now in season 3 of Hulu's Harlots as Lady Fitz.