How (And Where) the Live-Action 'Mulan' References Songs From the Original Disney Movie
It's no secret that Disney's live-action adaptation of Mulan, (now available with "Premier Access" on Disney+,) holds drastic changes from the animated movie. There's no Shang, no Mushu, and most importantly, no singing.
That doesn't mean that music is excluded from this film. Here are a few of the places this Mulan referenced the iconic songs from Disney's animated classic.
[SPOILER ALERT: This article contains spoilers from Disney's live-action Mulan.]
'Honor To Us All'
Even though Mulan has some pretty impressive fighting skills, her family encourages her to bring honor through marriage. As a result, this character gets ready for a meeting with the matchmaker.
While Mulan is getting her hair and makeup done, an instrumental version of "Honor To Us All" plays in the background.
'Reflection'
Although Mulan never actually sings this song, an instrumental version of "Reflection" plays a few times throughout this adaptation. One of the first times is when she connects with her "chi" to reach the top of the mountain. Viewers hear it again when she finally ditches the armor and joins the fight as her true self.
(Christina Aguilera also covers "Reflection" for the movie's official soundtrack. There, it appears alongside the original song, "Loyal Brave True," both of which play during the credits of this adaptation.)
RELATED: What Christina Aguilera's 'Reflection' Means for Disney and Their Live-Action 'Mulan'
'I'll Make a Man Out of You'
When they're talking about being swift as the coursing river with all the strength of a great typhoon, in this version of Mulan, they're not talking about being a man.
Mulan's commander refers to Mulan's "chi" using the lyrics from "I'll Make a Man Out of You." He says that those who connect to this inner strength are "tranquil as a forest, but on fire within."
RELATED: Is the Original 'Mulan' on Disney+? How Some Fans Are Preparing for Disney's Live-Action Remake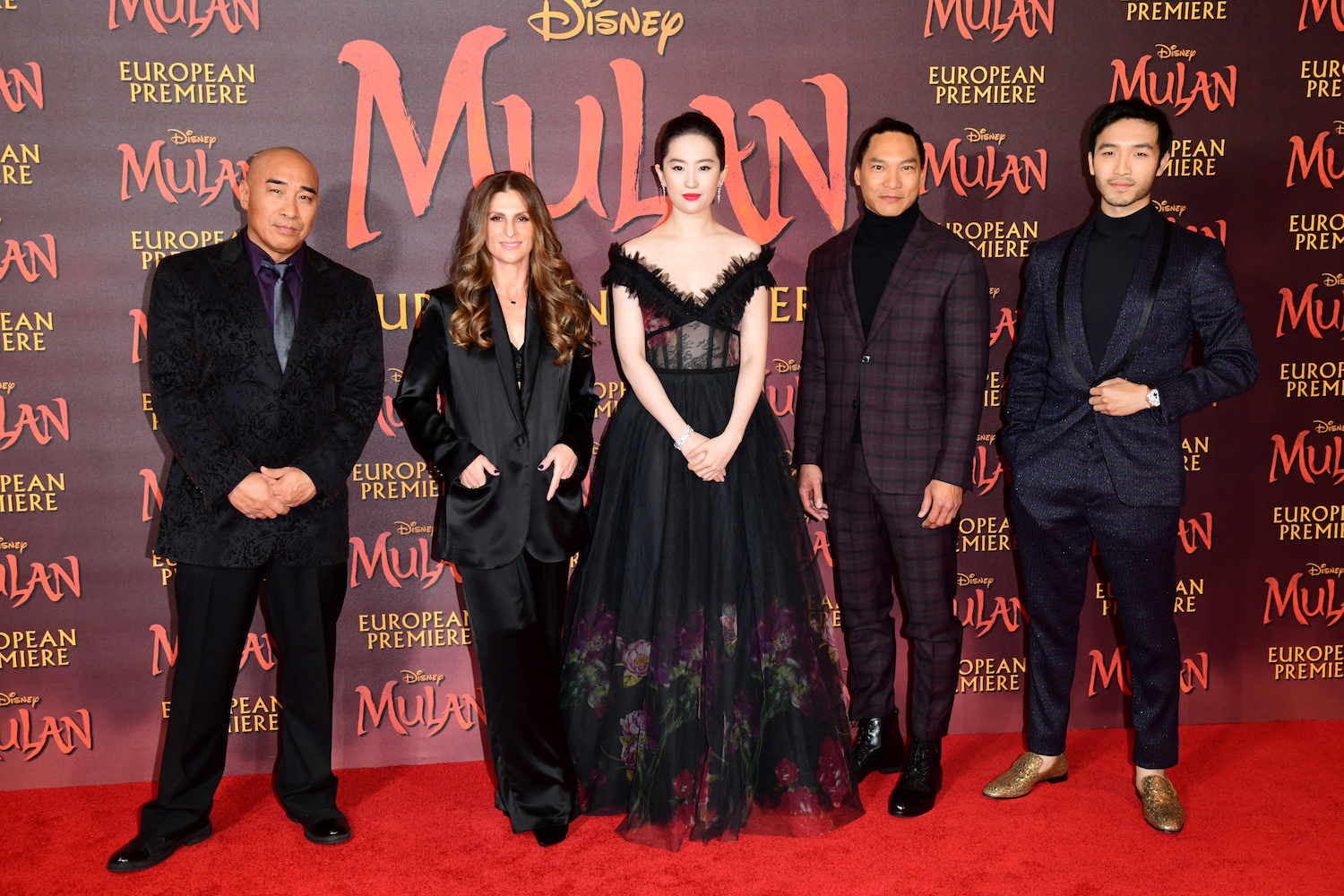 'A Girl Worth Fighting For'
While Mulan and her friends are eating, the conversation turns to what each of them look for in a girl, taking some lines from "A Girl Worth Fighting For." Yao shares that he doesn't care what she looks like and Mulan is quick to agree. Then, he says that he only cares about what she cooks like.
Honghui asks Mulan what's her ideal woman. Of course, she says someone who is courageous and smart, with a sense of humor. It's not exactly "how 'bout a girl who's got a brain, who always speaks her mind," but it's pretty close.
To watch this live-action adaptation, fans can head to Disney+, where Mulan is available for streaming with "Premier Access." This is an additional fee of $29.99 that allows viewers to watch the movie as many times as they'd like before its available to all subscribers in December 2020.
The animated version of Mulan is also available with Disney's streaming service. To learn more about Disney+ and to subscribe, visit their website.