'Living Single': Queen Latifah Was Forced to Do Her Own Hair for the Show
Queen Latifah has been a legendary name in the entertainment industry for decades. From her lyrics, vocals, and endorsements to her incredible acting ability, there is nothing she can't do.
Now the 50-year-old is getting candid about having to do her own hair when she was starring on the hit '90s sitcom, Living Single.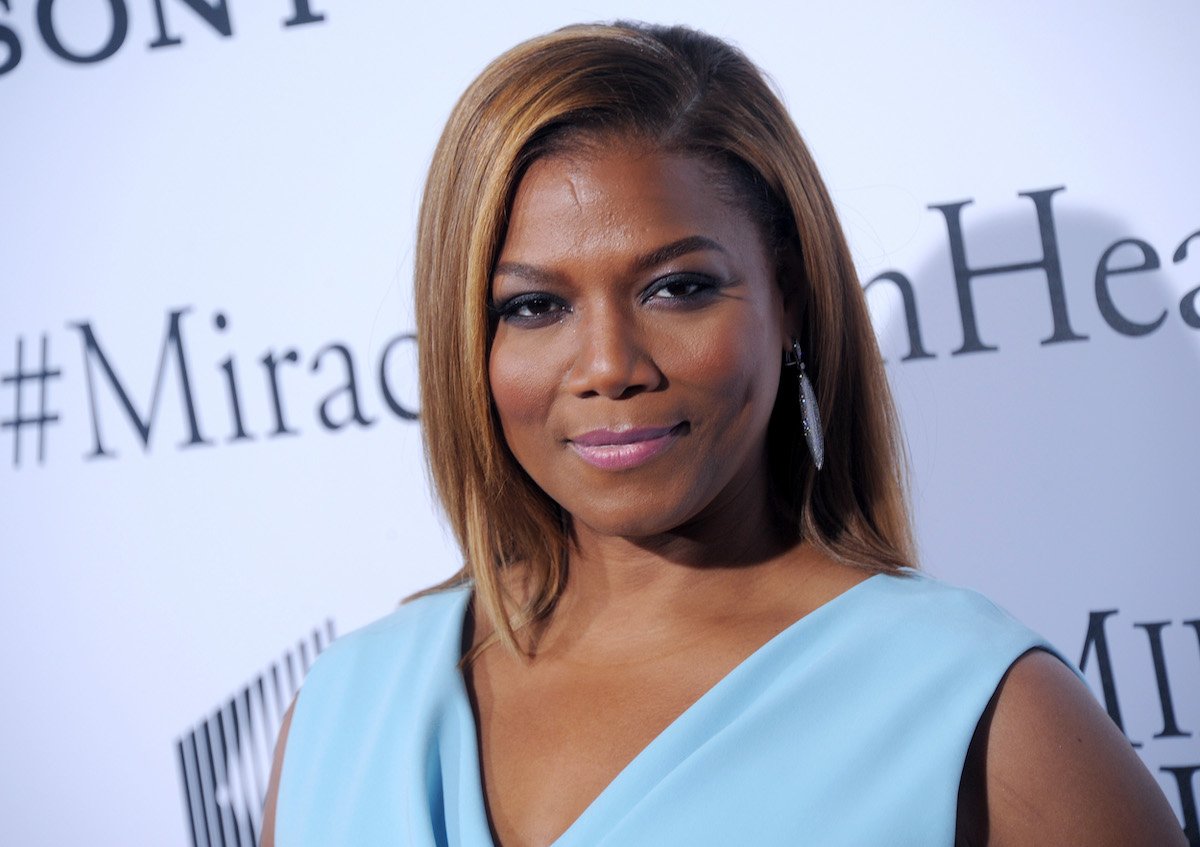 Queen Latifah's real name is Dana Owens
Born Dana Elaine Owens, Queen Latifah got her first big break in the entertainment industry through music. She was a beatboxer and one of the only women in the rap and hip-hop industry at the time. She rapped about domestic violence, street harassment, and relationship issues.
She was completely unlike anyone else the industry had ever seen before, and in the three decades plus that the Golden Globe and Emmy winner has been in the industry, she has continued to defy the odds while remaining true to herself. "There's probably no reason I should be here as an African-American girl from Newark," she told Good Housekeeping. "And for a lot of the things I've wanted to do in life, I haven't looked typical. I was not born a size 2. I'm not skinny, period. I'm not willing to sleep with the director or step on somebody else's neck to get the job."
The actor/singer/rapper's stage name, Queen Latifah came from a book of Arabic names that the New Jersey-born actor discovered when she was young. Latifah means "delicate, sensitive, kind, nice." She added Queen because she wanted all women to see themselves as such.
Queen Latifah's salary on 'Living Single'
Though Queen Latifah had small roles in films like Juice and House Party and appearances on The Fresh Prince of Bel-Air, her big acting break came in 1993, when she was cast in the sitcom Living Single.
Before Friends, Living Single followed six single friends, four women, and two men, who lived in a Brooklyn brownstone as they navigated their romantic lives, friendships, and careers. Queen Latifah played Khadijah James, the hard-working editor of Flavor Magazine.
Though Living Single was beloved, the cast and crew often got a great deal of pushback from the Fox network. While the cast at Friends was earning $1 million per episode, Living Single's cast never received the same type of compensation.
"If you were on a show with a Black cast you weren't seen as a show with a Black cast, which is how I like to see it," Queen Latifah's co-star Erika Alexander told Shadow and Act. "They saw you as a Black show. So they would often put you in a cultural ghetto. That would undermine any sort of ambitions that you might have to grow the show beyond its locked-in demographic."
Queen Latifah did her own hair for 'Living Single'
Like many Black actors, Queen Latifah also had to deal with the humiliation of having stylists who did not know how to properly care for and style her hair. By the time she starred on Living Single, Queen Latifah was a full-fledge hip-hop artist with a certain image. However, her hair was beginning to break off.
"When I went on television, I started doing my hair so often because I had an album out at the same time I was doing the show so my hair was getting done four or five times a week – getting pressed and pressed," She told Essence. "My edges started breaking and I was like 'Yo! Now you're talking to 'Hip-Hop's Queen Latifah', not Khadijah. So I was like, 'I ain't about to lose my edges over no show.' I was like 'Nah my edges is breaking, it's not happening.""
Thankfully, after styling her own hair and going natural, Queen Latifah found herself in the capable hands of stylist Julie Baker.