Liza Minnelli Said She Was Never Treated Like a Child by Her Mom Judy Garland
TL;DR:
Judy Garland wasn't sure if she wanted Liza Minnelli to be an entertainer.
Liza Minnelli said that Judy Garland never treated her like a child, even when she was young.
When Judy Garland was sad, Liza Minnelli helped take care of her.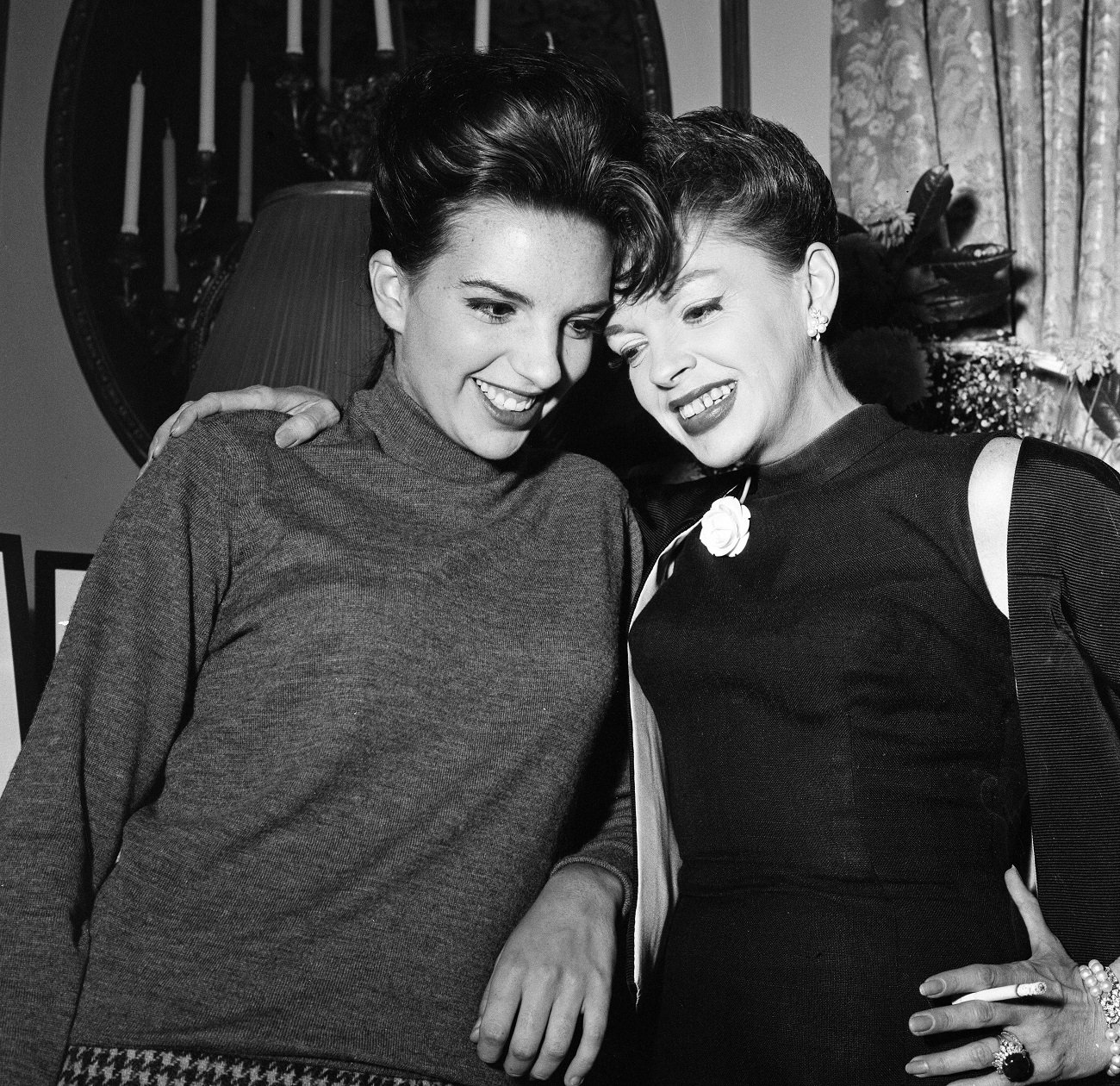 Liza Minnelli grew up in a show business family, requiring her to spend time away from her father, Vincente Minnelli, and her mother, Judy Garland. When she was with Garland, her mother insisted that Minnelli behaved like an adult. Minnelli shared why her mother felt it was best for her daughter to act like an adult, even when she was very young.
Judy Garland wasn't sure if she wanted Liza Minnelli to go into show business
Garland began performing as a child, something that happened with Minnelli as well. Minnelli explained that she was three years old when she first performed on stage.
"My mom took me onstage," she told Variety. "But when I was older, like 11, she'd sing 'Swanee' [from A Star Is Born] and she made me dance to it and I'd say, 'I don't have a choreographer,' which made her laugh. She got such a kick out of it. It was like, 'Look what I made.' And I was so happy whenever she was happy."
Despite this, Garland wasn't sure that she wanted her daughter to go into show business.
"I look at my three fine children and wonder whether I would want them to be entertainers, too," she wrote, per The New York Times. "Applause alone doesn't sustain you at 3 a.m., when you can't sleep."
Garland never treated Minnelli like she was a child
Growing up with two celebrity parents forced Minnelli to grow up a bit quicker than other children. This was also enforced by Garland's idea that her daughter shouldn't behave like a child. She described herself as a "very hip kid."
"I was always treated like a grown-up," she said. "There was no baby talk — ever. My mother said, 'Why start out on the wrong foot? Enough people are going to say goo-goo, ga-ga, when you're older. In other words, they'll double-talk you when you're older. So, I'll talk to you straight when you're young."
Minnelli also took care of her mother as she went through relationship breakdowns and illnesses. She took care of unpaid bills and comforted her mother when she was upset.
Liza Minnelli said she took care of Judy Garland when she was sad
Minnelli explained that her childhood was happy, despite what some might assume. She said that times were joyful when her mother was happy.
"She was funny, very funny, clear, incredibly intelligent, but more than you could even imagine, and in the moment," Minnelli explained.
When Garland was upset, Minnelli took it upon herself to cheer her mother up, even as a very young child.
"I'd tickle her when she was really angry or upset about something," she said. "I'd take her by the hips and put her on the bed or on the couch. This is when I'm like 5."
They were very close, and Minnelli says she still feels her mother's presence.
"When I call on her, she's there, and I call on her a lot," Minnelli said. "She'll say, 'Ignore it' a lot. She'll say, 'It's one opinion. Who cares? Just keep going.'"