Did 'Lizzie McGuire' Co-Stars Hilary Duff and Clayton Snyder Date in Real Life?
For Lizzie McGuire fans, one of the most important aspects of the planned revival series was if her character's unrequited love interest, Ethan Craft (played by Clayton Snyder), would return. Though Lizzie and Ethan never got together, here's a fun story about Snyder and Duff.
Hilary Duff starred as the titular character in 'Lizzie McGuire'
Duff portrayed the eponymous Lizzie in the hit Disney Channel Original series. She doesn't fit into any of the stereotypical cliques at her middle school, preferring to spend time with her two best friends, Miranda and Gordo. What made the series so popular was how relatable Lizzie was, said executive producer Stan Rogow.
"I'd ask them what they liked about Lizzie," he told Vice of talking to kids who watched the show. "They'd say, 'She's good. She's kind. She's like me.' They all saw themselves in her, and that was very different than 'I want to be her.' It was, 'I already am her.' That became the guiding principle of the stories that we would tell every week."
Her character had a crush on Ethan Craft (Clayton Snyder)
RELATED: 'Lizzie McGuire': The Compelling Reason We Think Ethan Craft Is Definitely Going to Be In the New Season
Among Lizzie's many relatable qualities was her crush on Ethan Craft. Ethan is considered "popular" by Lizzie and is athletic, if a bit clueless. However, he's not the stereotypical jerk jock character, treating Lizzie and those around him kindly. In a season 2 episode, Ethan tells Lizzie he sees her as just friends.
But Lizzie wasn't always unlucky in love. Though she pined for Ethan, she shared a kiss with Aaron Carter (portraying himself in an episode, which led to Carter and Duff dating in real life). And Lizzie's friendship with Gordo became romantic in The Lizzie McGuire Movie.
Snyder once took Duff to a school dance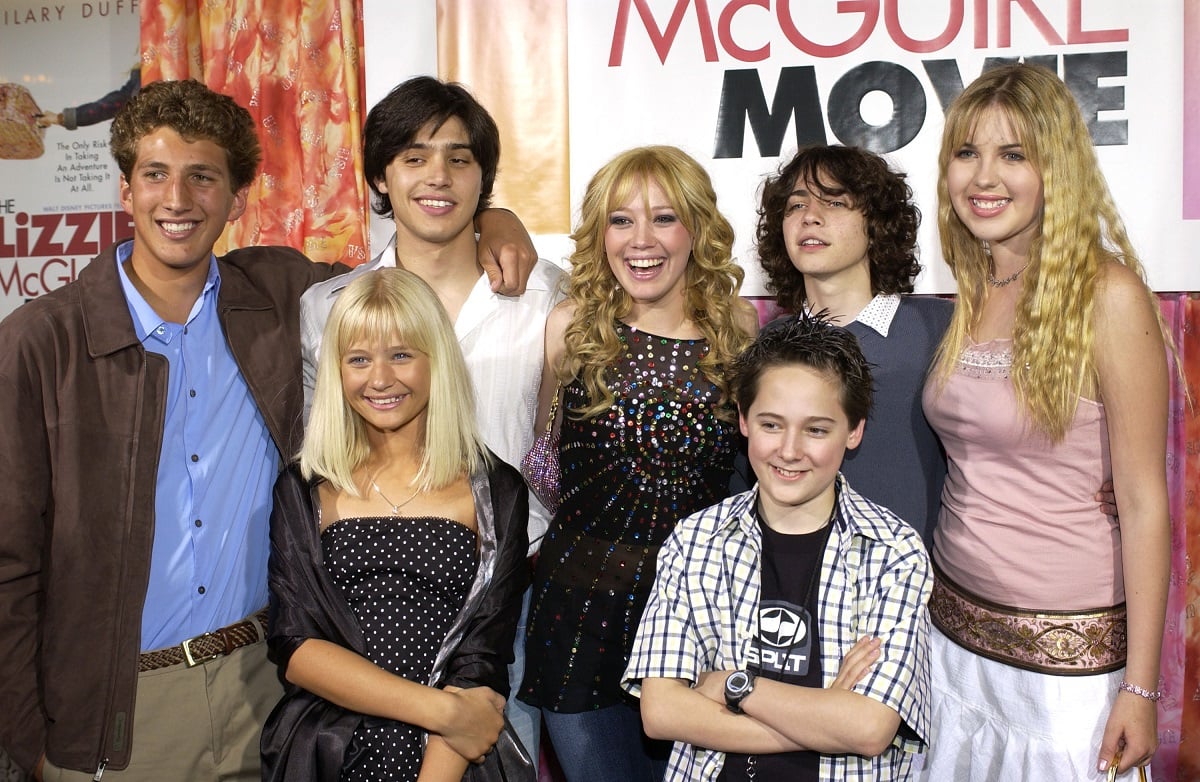 Child actors often grow close to their young co-workers on set. And while Snyder and Duff did spend time together off screen, they weren't a couple. However, Snyder, who went to a regular middle school while Duff was home-schooled due to her busy schedule, brought her on a "platonic date" to a dance.
"My mom thought it'd be a great idea to invite her," Snyder told Vice. But Duff's fame got in her way that night. "It ended up being all my fellow classmates just forming a giant circle around her and staring at her the whole night. I can't say she had a great time, but she's a great sport for going."
Snyder married actor Allegra Edwards
After Carter, Duff went on to date musician Joel Madden of the band Good Charlotte. She was married to professional hockey player Mike Comrie for several years. The two have a son, Luca, together. In 2019, Duff married musician Matthew Koma. They have a daughter, Banks, and another child on the way.
As for Snyder, his acting career has primarily consisted of short films and web series since Lizzie McGuire. The Vice profile noted that he's a real estate agent now. However, he married someone in show business. In 2020, Snyder tied the knot with Allegra Edwards. Edwards stars in the Prime Video series Upload.