Lizzo Actually Considered Quitting Music After Dropping Her Hit Single 'Truth Hurts'
Today, we can't go a full hour without hearing Lizzo's chart-topping hit, "Truth Hurts" playing on the radio.
The song has garnered so much recognition for being the no. 1 breakup hit of the year that many of us couldn't imagine a time when this bop wasn't taking over the charts.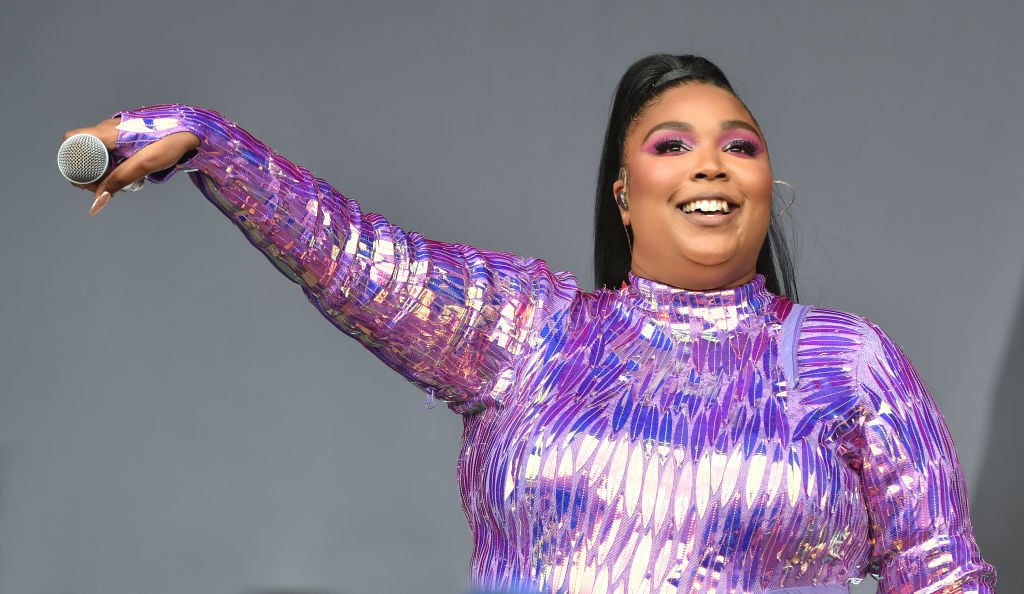 However, two years ago, Lizzo was on the verge of quitting music after the lack of response to "Truth Hurts" and feeling like she had failed as a musician.
'Truth Hurts' initially didn't receive the buzz Lizzo was hoping for
2019 has definitely been a year for Lizzo.
Aside from dropping her debut album, Cuz I Love You, back in April, Lizzo has been traveling the world performing on stage after stage showcasing her twerking rapper-singer-flautist skillset.
Though the singer is currently one of the top musicians in the industry today, her life hasn't been this way for long.
Before Lizzo landed her big break and started taking over the music charts, she was a Houston native with dreams of making it big as a musician.
Though she was formally trained to become a classical flautist, Lizzo was adamant on making it big in the hip-hop community.
After moving to Minneapolis in 2011, Lizzo soon became a protégée of Prince, even performing at Paisley Park and recording with the musical icon before his death.
It wasn't until 2016 when Lizzo found herself landing a recording contract with Atlantic Records and released her Coconut Oil EP.
The following year, the singer dropped her breakup hit  "Truth Hurts," which didn't garner the buzz she had hoped for.
"The day I released 'Truth Hurts' was probably one of the darkest days I've had ever in my career. I remember thinking, 'If I quit music now, nobody would notice. This is my best song ever, and nobody cares,'" Lizzo recently shared with PEOPLE. "I was like, 'F— it, I'm done.' And a lot of people rallied; my producer, my publicist and my family, they were like, 'Just keep going because this is the darkest before the dawn.'"
The hit single started climbing the charts this past April
Even though "Truth Hurts" wasn't the biggest crowd-pleaser at first, things eventually changed two years after its release.
After the hit song appeared in the Netflix rom-com Someone Great starring Gina Rodriguez, Lizzo's luck started to look up.
Since the song's release, Lizzo scored her very first Top 10 spot with "Truth Hurts" and the chart-topping hit currently sits at No. 5 on the Billboard Hot 100.
"Who would have thunk?" Lizzo shared with PEOPLE. "What a moment in a movie can do for an artist is crazy. I had everything else: the hard work, the good music, touring — but then there's that extra-special magic that nobody really knows what it is that can really change your life."
The singer then went on to explain that the universe has a funny way of giving us signs that things will eventually work themselves out in the end.
"Now the song that made me want to quit is the song that everyone's falling in love with me for, which is such a testament to journeys: Your darkest day turns into your brightest triumph," she said.
After 10 years of trying to make things happen for herself, Lizzo has finally reached the level of fame that she has always dreamed of.
Fate seems to work in mysterious ways and Lizzo is definitely a testament that good things happen to those who don't give up, no matter how hard times get.