Lizzo Confesses Social Media Has Made Her Feel 'Sick'
Despite the fact that she previously quit Twitter due to incessant trolls, Lizzo is still on social media. Quarantine is changing a lot of things for a lot of people, and for the "Truth Hurts" singer, it means more time on social media, for better or for worse. She recently posted a joint meditation session with SZA where she talked about exactly why social media is not part of her self care routine under normal circumstances.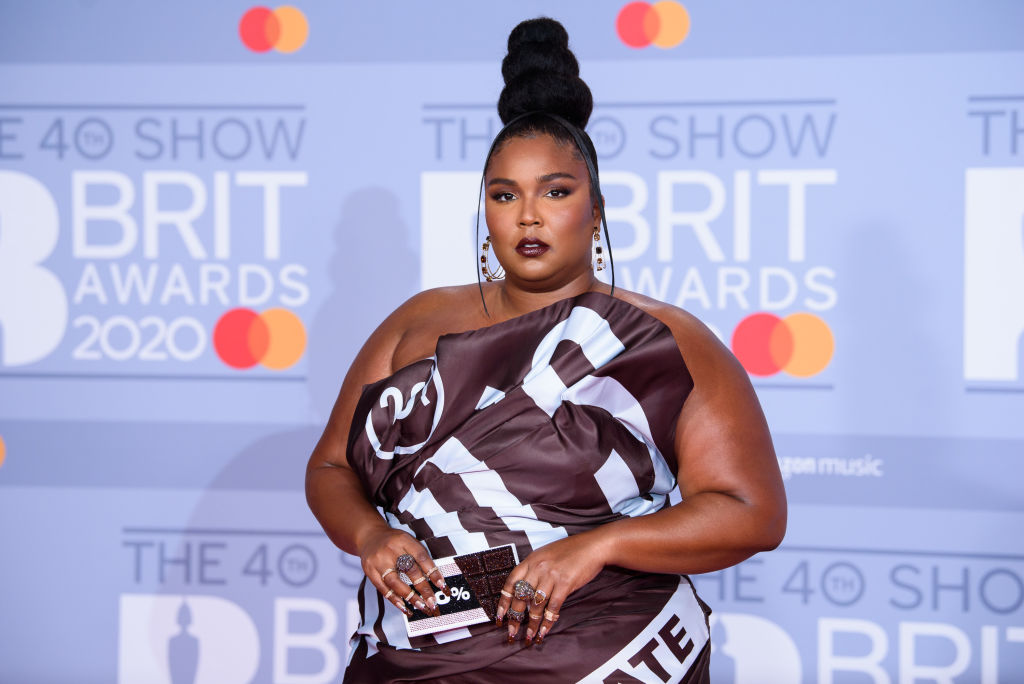 Lizzo says too much social media makes her 'sick'
SZA kicked off the meditation by giving fans advice on what to put in their bodies and what not to. The singer said to try and avoid drugs, alcohol, and nicotine. "All these drugs… like liquor, weed, all these things, they lower your immune system." Self-care is more important than ever right now, and SZA and Lizzo don't want their fans succumbing to a quarantine induced depression. 
Even though Lizzo wants fans to practice self-care, she's going against some of her own previous advice. She's been using social media as a coping mechanism even though she knows it's not good for her.
She is still trying to cut back on her social media use, but that's hard in quarantine. Now that she's stuck at home, she's found that her only way to get much needed human interaction is on social media. But that sometimes means she overdoes it.
Social media has become a "vacation" from the boredom of sitting at home, according to Lizzo. "This is where I go, this is where I go on vacation, mind breaks. And when I go to this place and I overindulge in it, it's made me really sick. It's made my perception of myself sick, it's made my joy sick. And I don't think I was putting myself first. So now I'm just doing little things."
Lizzo previously quit Twitter
It's surprising to hear that Lizzo is still on social media at all. Unlike some entertainers, she seems to know how to limit her social media usage. She previously quit Twitter in January, citing too many trolls as the reason. 
Everyone faces attacks from trolls on social media, famous or not. Lizzo found that Twitter was especially troll heavy. The way she puts it, trolls don't necessarily bother her, but in large volumes, they can get kind of annoying.
Lizzo compares criticism from trolls to mosquito bites. Sure, a little mosquito bite doesn't make much of a difference. But in large quantities, mosquito bites can be more than just an annoyance."You don't even know it's there but soon you look up and you're covered in mosquito bites."
Even though Lizzo decries negativity on social media, she's not necessarily innocent herself. She's been the cause of negativity and bullying on social media in the past.
Sometimes Lizzo is the one bringing negativity to social media
In fact, Lizzo's behavior on social media has gotten her in a lot of trouble. She's currently being sued by a Postmates driver thanks to a post she made.
According to Lizzo, she ordered food to be delivered to her Massachusetts hotel room through the popular delivery app. She used a pseudonym on her order, and the front desk couldn't direct the driver to the right room. According to the driver, she tried to call Lizzo, but there was no answer. Later, Lizzo posted the driver's picture from the app, as well as her name, claiming that the driver stole her food.
That got the Postmates delivery driver death threats from Lizzo's fans, plus a lot of unwanted heat in general. She's now suing Lizzo over the incident.
So it's interesting that Lizzo claims that sometimes too much social media makes her 'sick.' It's possible she was under the influence of a toxic social media environment when she blasted her Postmates delivery driver. Either way, hopefully, quarantine ends soon so Lizzo can get away from the internet.