Lizzo Didn't Love Herself Until She Was 21
Lizzo has been everywhere for the past year or so, but that wasn't always the case. In fact, it wasn't long ago that the star now known for twerking, flute playing, and catchy body-positive lyrics was a completely unknown artist. 
While it certainly appears that Lizzo is more than comfortable in her skin, frequently donning outrageous, barely-there outfits — even when she's not on stage performing — she actually went through an extremely dark period on her way to superstardom. According to many reports, Lizzo nearly quit music altogether at one point. 
Lizzo the rising star
Melissa Jefferson, AKA Lizzo, was born in Detroit, Michigan, and grew up in Houston, Texas. In middle school, she and a couple of classmates created the rap group Cornrow Clique and Jefferson earned her now-famous nickname, a modified version of "Lissa" that was inspired by the Jay-Z song "Izzo (H.O.V.A.)."
Lizzo always had an interest in a professional music career, but her early goals were focused more on classical music. She attended the University of Houston on a music scholarship but dropped out between her sophomore and junior years, explaining to CBS News in 2019: "I basically had to choose between flute or this other lifestyle that I was chasing. […] I was juggling a lot of lifestyles."
After dropping out of college, Lizzo also left the flute behind.
Lizzo hit rock bottom at age 21
Shortly after quitting school — and the flute, Lizzo entered a low period of her life. She had been involved in two toxic relationships in her late teens in which her boyfriend pressured her to be thin and made her feel bad about herself. 
Her father, who had always been the biggest champion of Lizzo's music aspirations, had also just passed away after battling congestive heart disease. Lizzo was facing an identity crisis, losing everything she had ever known.
Although it was an extremely difficult time, it ultimately was a good thing that helped Lizzo do some soul-searching and realize she truly wanted to be a singer. According to E Online, in a 2015 interview with the now-defunct GreenRoom Magazine, Lizzo said: "That was a summer of metamorphosis."
Once she had her epiphany and realized music was her true calling, things didn't immediately fall into place for Lizzo. On the contrary, her family decided to move to Denver, but Lizzo chose to stay in Houston and focus on her singing career. A typical struggling artist, she had almost no money to her name and became homeless for a time, sleeping in her car or at friends' houses on the floor and sneaking into a local 24-Hour Fitness to shower. 
From rock bottom to a place of self-love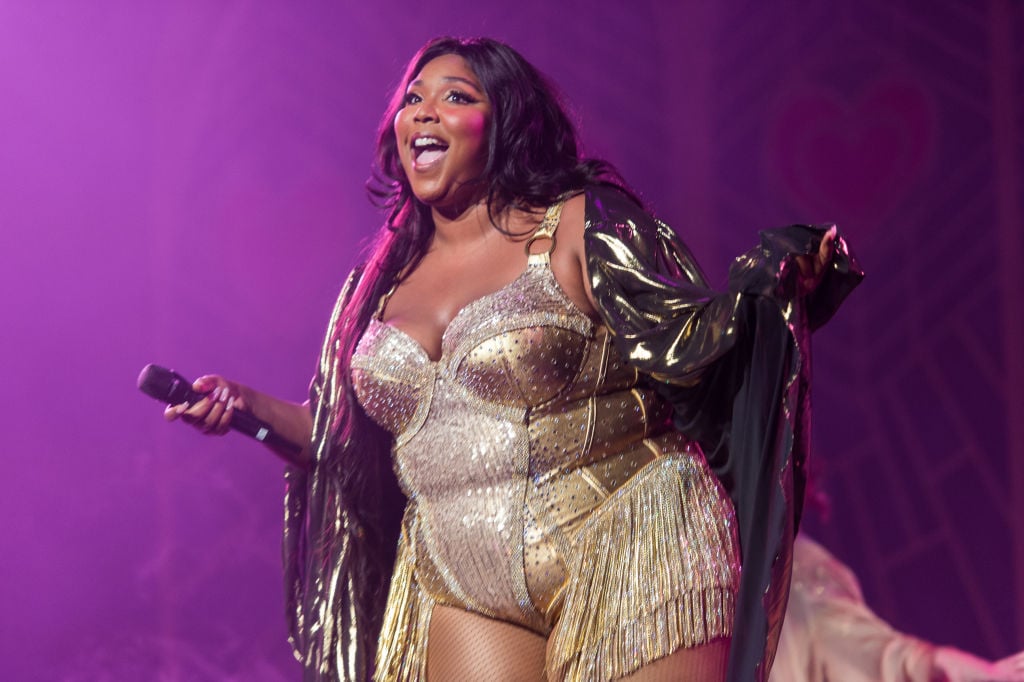 It took an incredible amount of hard work, but Lizzo made it through all the struggles she faced as a 21-year-old. In 2011, she moved to Minneapolis to be part of a band. Lizzo quickly became a local fixture there, even garnering the attention of the late Minneapolis local, Prince. Her career took off and in 2016, she signed with Atlantic Records. 
While it was still an uphill battle, Lizzo ultimately became the outspoken body- and sex-positive star we know and love today. Her first single "Truth Hurts" was released in 2017 but didn't become a Top 10 hit until 2019, after it appeared in the Netflix movie Someone Great.
Lizzo had nearly quit music — again, but her inner circle rallied around her and implored her to carry on. By all accounts, 2019 was the Year of Lizzo. Another single, "Good as Hell," became a mega-hit, she appeared on the silver screen in Hustlers, and she was nominated for a whopping eight Grammy awards. 
Today, the star famously performs with a troupe of plus-size female backup dancers and continues to give the world upbeat, empowering anthems to sing along to with lines including, "I was born like this, don't even gotta try" ("Juice") and "You know you a star, you can touch the sky" ("Good as Hell"). In a 2018 New York Times interview, Lizzo said, "I made a commitment to feel-good music. I had to show my belly a lot of attention, a lot of love."
Keep at it, Lizzo.