Lizzo Gives Her Verdict on the TikTok Viral Leggings
The newest social media platform, Tik Tok, has provided the world with some much-needed entertainment this past year and is also helping to set some recent fashion trends. Currently, high-waisted yoga leggings have gone viral on Tik Tok because the leggings magically lift your butt. 
Page Six reports that the singer and rapper, Lizzo, who is known for her bold style, recently decided to try out the leggings for herself. Lizzo posted a video of herself wearing the leggings and her verdict on TikTok.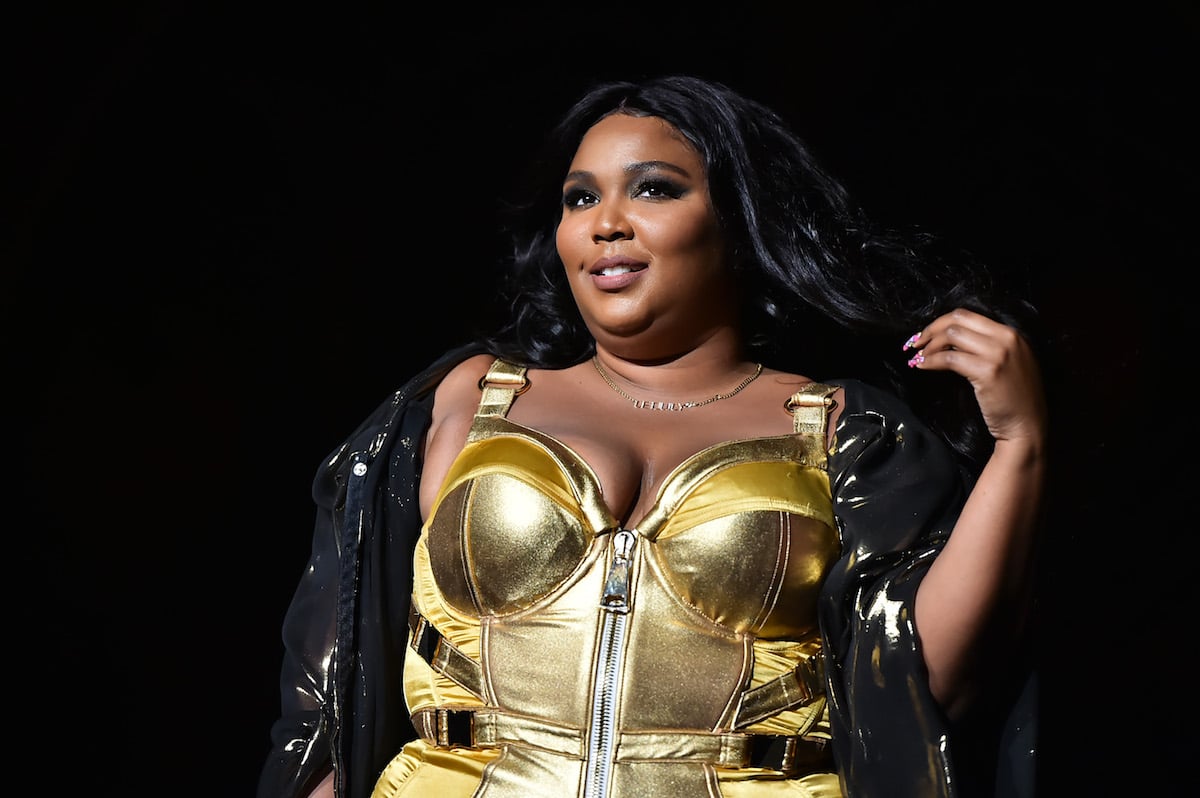 Lizzo is a sensation on TikTok
The singer and rapper, whose real name is Melissa Jefferson, grew up in Detroit, Michigan, but moved to Houston, Texas, with her family when she was ten. In addition to being a singer and rapper, Lizzo is also a classically trained flute player.
She attended the University of Houston, where she studied classical flute performance and was in the marching band. Her stage name comes from a childhood nickname, Lissa, and Jay-Z's song "Izzo." 
Global News reports Lizzo gained her fame in 2019 when she made her Billboard R & B Chart debut with her single "Juice." Although she released her single "Truth Hurts" in 2017, it was the Netflix movie, Someone Great, that helped the song, and Lizzo, gain fame.
Related: Lizzo Has a Flute Named After This Famous Singer's Daughter
Lizzo's Cuz I Love You album is her third studio album. It was released in 2019 and continues to grow in popularity. Within the same year, Lizzo won Best Female Hip-Hop Artist at the BET Awards. She was nominated for eight Grammy Awards, and Time Magazine named her 2019's Entertainer of the Year. As Time puts it, Lizzo's music is catchy and continuously optimistic.
Lizzo promotes self-love and care, and she isn't afraid to flaunt what she's got. She is also not afraid to talk about her struggles, making her even more relatable to her fans.
What are the Tik Tok viral leggings?
Related: This Is How Stevie Nicks Really Feels About That Viral 'Dreams' TikTok
Tik Tok creators were the first to rave about the leggings when people started wearing more athleisure during the quarantine. It didn't take long for the leggings to become popular with Tik Tok viewers. 
Cosmopolitan points out why these leggings are so famous. The affordable leggings, sold by Seasum on Amazon, will hug your curves in all the right ways.
The "Brazilian booty enhance" leggings are made up of a compression-like, "non-cellulite" material. They have a honeycomb texture and ruching down the center that will lift your booty to look like a perfect peach.
In addition to making your butt look amazing, the leggings are super stretchy, helping when performing squats and lunges. They also dry quickly and come in a variety of fun colors. There are 30,543 reviews on Amazon, some of which say they love how comfortable the leggings are. 
What did Lizzo have to say about these magic leggings?
Lizzo has become quite the trendsetter in recent years and isn't afraid to be daring. She's worn a faux fur bikini, has danced in lingerie, and even posts risqué photos on Instagram. So it was only a matter of time until she checked out these leggings that make your booty look amazing.
She then posted a video of herself twerking in the leggings on Tik Tok. She captioned the video saying, "I got theeeee leggings…. they make my booty stiff so somebody lyin."
The video has about 1.5 million views and over 200 thousand likes. Needless to say, sales for the leggings have probably gone up, even more, so get them while you can!