Lizzo Has a Near-Meltdown After Beyoncé Sends Her a Special Birthday Wish
Happy Birthday, Lizzo! On April 27, the "Truth Hurts" crooner turned 32 and got something many of us can only dream of: a birthday shoutout from the one and only Beyoncé Knowles. Lizzo shared a screenshot of the message on her Instagram page along with a video where she sobbed and totally lost it over it the post. See what Bey said and how the "Juice" star reacted to it below.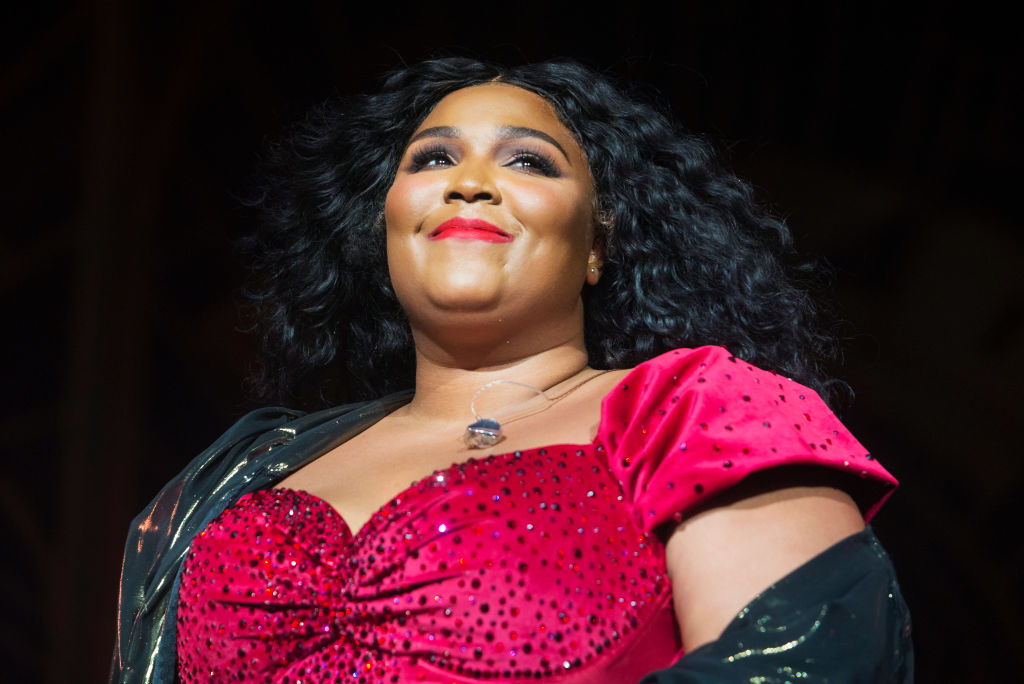 Lizzo's reaction to Beyoncé's birthday wish
In honor of Lizzo's birthday, Beyoncé posted a sweet tribute on her website. Using a baby picture of the Cuz I Love You singer, she wrote "HAPPY BIRTHDAY LIZZO" along with Lizzo's birth date.
Lizzo was beyond stunned by the shoutout, posting a screenshot of it to her Instagram along with a picture of her sobbing into her hands.
"YALL. @beyonce BEY YON SAY wished me a happy birthday B*TCH!" read the caption. "I don't know how to ACT 😫 She is my inspiration to be a singer after seeing Destiny's Child perform in the 5th grade… I LOVE YOU BEY! Thank You! Let me go drink some damn water."
Lizzo kept talking about the shoutout
Still stunned by the message, Lizzo took to her Instagram Story and posted a video where she continued to talk about the tribute.
"Beyoncé wished me a happy birthday. Beyoncé wished me a happy birthday on her website," she said, letting out a deep sigh. "She knows it's my birthday. Thank you, Beyoncé. Oh, my God, thank you, Beyoncé. She knows. She knows I exist. I'm…."
"I don't know what to do with myself. Whew. Wow. Gonna sit with that one for a while," Lizzo continued. "Thanks for all the birthday wishes, everybody on the Internet. It's so sweet. You know, it's so sweet and I'm very hungover, so I'm gonna just lay here."
Fans know how special something like this is to Lizzo, as she has often raved about Beyoncé and shown how much of a fan she is. She was famously seen chanting Beyoncé's name before winning the Grammy for Best Pop Solo Performance at the 2020 show and often mentions the singer in the press.
Beyoncé seems to be as big a fan
Publicly, this notoriously private singer has not said much about Lizzo. But she proved that she was a fan when she chose to spend her 38th birthday, in September 2019, at the Made In America Music Festival, where Lizzo performed.
USA Today reported that Beyoncé was seen dancing with JAY-Z while Lizzo sang some of her biggest hits, including "Truth Hurts" and "Cuz I Love You." Later, Lizzo shared pictures of the superstar couple at her set along with the caption, "Swipe to lose your f*cking mind."
These days, Beyoncé seems busier than ever. She's rumored to be working on new music and juggling life with an 8-year-old and 2-year-old twins. So the fact that she reached out to Lizzo shows just how highly she thinks of her, too.