Lizzo Is Being Canceled by One Direction Fans After Old Comments About Harry Styles Resurface
One Direction fans are not happy with Lizzo. The "Juice" crooner came under fire during the week of Aug. 9 when several of her past comments about Harry Styles resurfaced on social media. Critics believe the remarks were inappropriate, offensive, and even predatory, and have started to call out the singer through the hashtag #LizzoIsOverParty.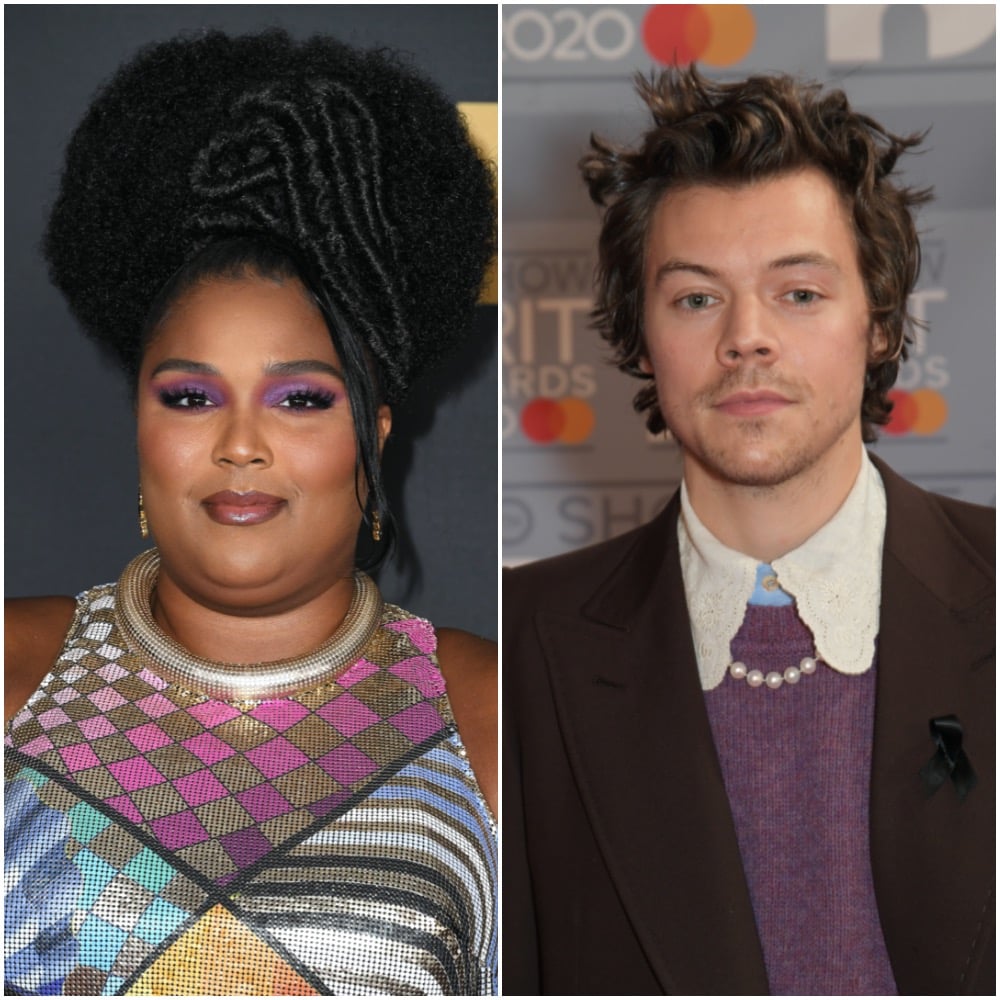 What did Lizzo say about Harry Styles?
Most of the outrage stems from a video from January that shows Lizzo and Styles performing together.
She had been at a concert in Miami when she invited the former One Direction star to come on stage and help her sing her hit song "Juice." As they sang, danced, and teased one another, Lizzo seemingly tried to grab Styles' butt. He smiled along and even grabbed back at her, but fans still accused Lizzo of sexualizing the "Watermelon Sugar" singer and making moves on him without his consent.
Beyond that, Lizzo is also earning criticism for a February interview on KISS Breakfast With Tom & Daisy where she joked that she had Styles had slept together, an old TikTok video where she suggestively licked a popsicle as she watched Styles dance at a concert, and her past flirtations with fellow One Direction members Louis Tomlinson and Niall Horan.
Fans are now canceling Lizzo
All in all, many fans feel that Lizzo was wrong and have been accusing her of subjecting the singers to behavior that violated them. The backlash to Lizzo's actions became so intense that fans started calling for her to be canceled through the #LizzoIsOverParty hashtag.
"This isn't for Lizzo's body, it's for her actions. She's sexualizing every single man and that's so f*cking disgusting. Why can't you understand the reason of this hashtag. If you support her you're sick. PERIODT #LizzoIsOverParty," read one tweet.
Sharing a summary of Lizzo's actions, another Twitter user declared, "Textbook sexual harassment. Imagine if a guy said these things, you Twitter warriors would be in an uproar."
Echoing that, another person said, "If a guy did what lizzo did, he'd be in jail for sexual harassment."
But others are standing by Lizzo
At the same time, many fans rallied behind Lizzo, noting that she and Styles have a flirty, playful relationship.
"if harry had a problem with lizzo he would have stopped being friends with her," read one tweet. "you misogynistic directioners just want another excuse to cancel a successful woman. stay mad, lizzo is beautiful. #LizzoIsOverParty."
Agreeing, another fan shared, reminder that harry loves lizzo so much and he wouldn't be speaking to her if he felt 'uncomfy' with what she said about him. he literally liked a pic of her shaking her a** the other day so shut the f*ck up." (The post that the user was referring to is unknown.)
Others argued that Lizzo was simply being targeted because she is a successful black woman who has had an almost blemish-free career.
"Yall just want a reason to cancel a beautiful successful black woman," one person wrote. "it's disgusting how misogynistic yall are and im so over it. if harry was uncomfortable with lizzo you know damn well he would've said something. directioners need to stfu #LizzoIsOverParty."
A second person shared a similar sentiment, writing, "Not this again why y'all mad a successful black woman got closer to your fav then you ever will. Harry loves her and they're obviously friends get a life #LizzoIsOverParty"
As of writing, neither of the artists has commented on the criticism.