Lizzo Named Her Flute After Beyoncé's Alter Ego
Even a casual Lizzo fan by this point knows that the singer's amazing musical talents go beyond her stunning vocal range and include a long-standing relationship with the flute. There have been tons of videos of her pulling out her flute mid-act on stage and putting on a hip-shaking performance that would leave most of us (literally) breathless.
Lizzo has established herself to not only be a talented singer and flautist but also a positively captivating performer who has impeccable control over her public persona. What fans might not know, however, is that Lizzo's flute has a name, and that name pays homage to her collaborative spirit and appreciation for other talented musicians. 
Lizzo has built her image on love and confidence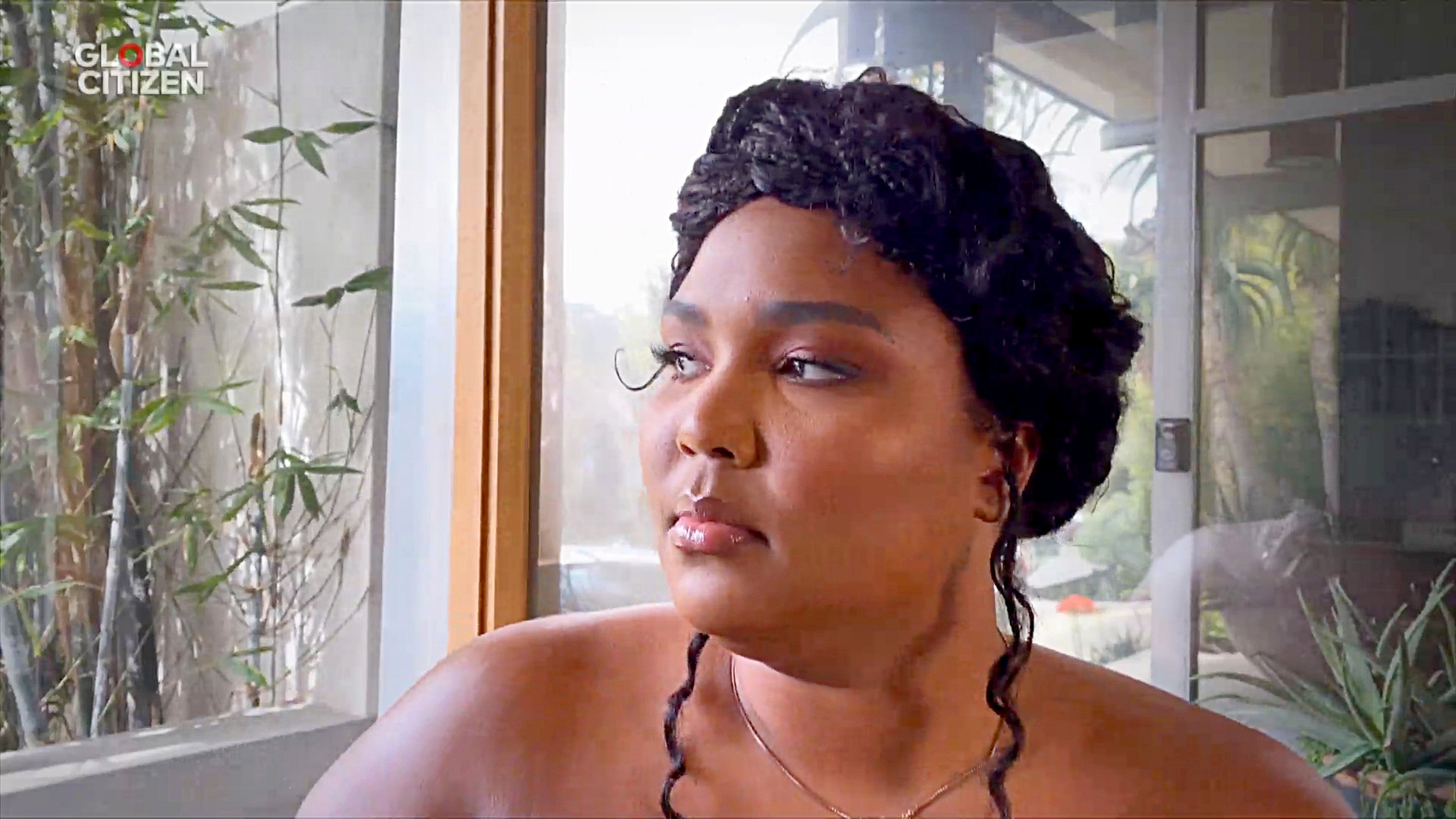 Lizzo's songs aren't just catchy — they have a message. Bubbling around the edges of her contagious lyrics is a repeated theme of loving yourself and building up the people around you.
In "Good As Hell," one of Lizzo's early hits, the message is one of empowerment and moving on from a break-up. "Go on dust your shoulders off, keep it moving," Lizzo croons to the heartbroken listener.
"You know you a star, you can touch the sky/I know that it's hard but you have to try," she encourages as she sings. 
Lizzo gets a lot of attention for her own confidence and the way she presents a message of loving herself. She is frequently sporting clothes that show off her body and has named herself an advocate for making fatness normalized as a bodily aesthetic.
Without a doubt, Lizzo presents herself as confident and full of bravado. This persona could run the risk of being off-putting or even conceited, but Lizzo doesn't hold onto confidence just for herself. She wants to share it. As she sings in her hit song "Juice," "If I'm shinin', everybody gonna shine." 
Lizzo started playing the flute in sixth grade 
Lizzo's path to musical fame wasn't an easy one, but it was one that she started walking at a young age. She started playing the flute when she was just in sixth grade, and she would continue studying the instrument and performing in the marching band throughout middle and high school in her native Houston. She even majored in music in college, but her father fell ill when she was a junior, and the financial strain forced her away from her studies. 
A life-changing decision to move to Minneapolis helped Lizzo connect with other notable musicians — including Prince — and she built up a following of fans over time. It took a while for her work to really break through the mainstream music scene, but now that it has, fans are clamoring for more. 
Lizzo named her flute after another musician 
By this point, Lizzo's flute is famous in its own right. Fans go wild whenever she pulls it out on stage, and her ability to add it to her hip-hop-inspired set is just one more sign of her immense talent and vision.
In an interview with Vogue, Lizzo revealed that her flute holds a special place in her home. She keeps it in a Swarovski-crystal case. She has also given it a name. Lizzo calls her flute "Sasha."
The name is inspired by Beyoncé, who has named her alter-ego Sasha Fierce. Beyoncé has discussed how she calls upon this persona when she needs to be brave and bold.
The fact that Lizzo, someone who many see as fearless in the face of societal pressures, has made a nod to Beyoncé's own call for empowerment and self-confidence demonstrates a kind of sisterhood between these impressive artists.