Lizzo Once Said She Was 'Sick As F**k' Filming This Movie
Lizzo released her newest song, "Rumors," in August 2021, featuring another powerhouse female artist, Cardi B. The "Truth Hurts" singer is known for her sassy and confident music style, but she's also been involved in movies.
Most fans remember that Lizzo starred in a popular movie alongside an all-star cast. Although she had fun working on the film, Lizzo admitted she wasn't feeling "good as hell" on-set.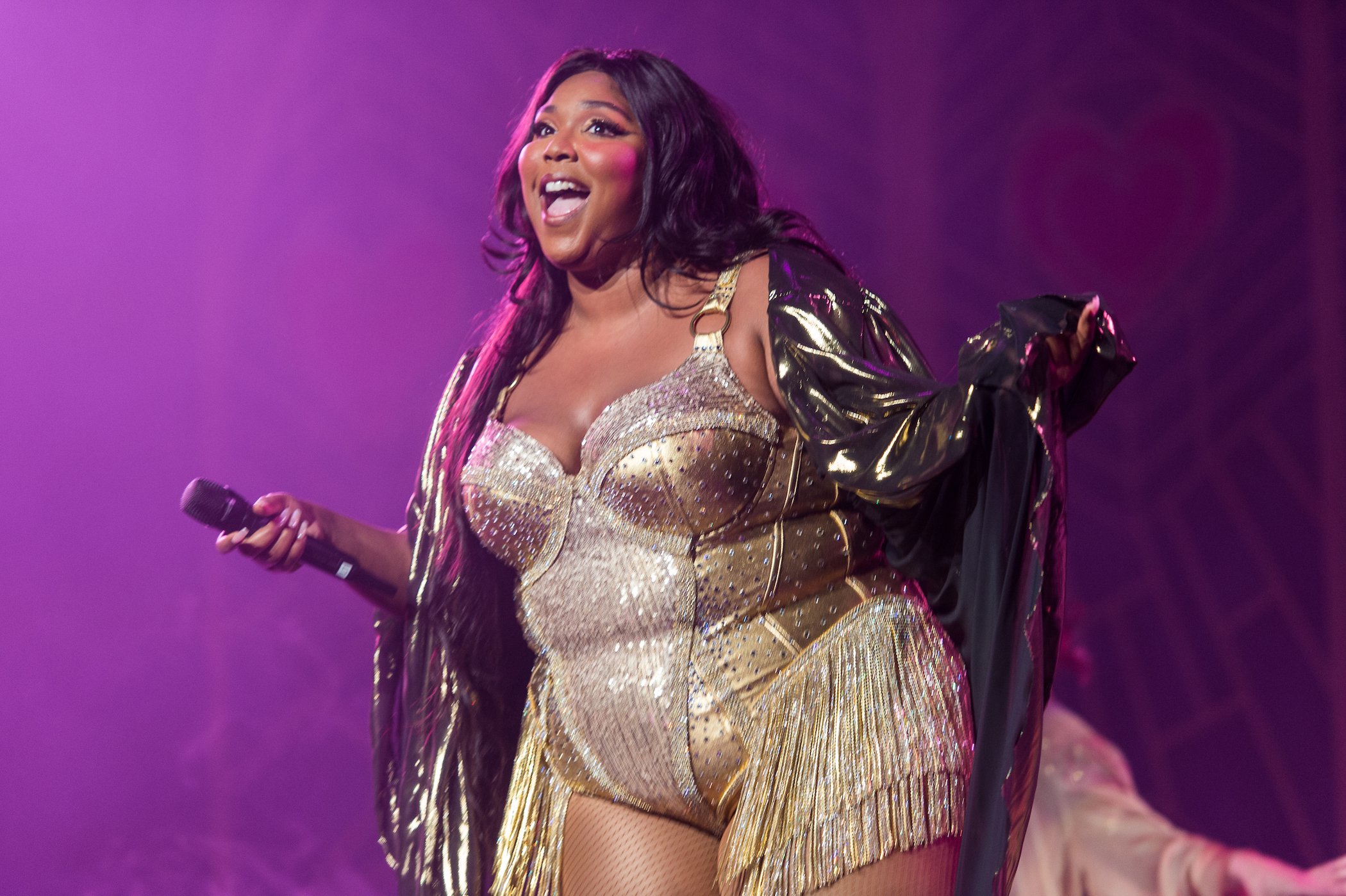 Lizzo played a 'flute-playing stripper' in 'Hustlers'
In a 2019 interview with Cosmopolitan, Lizzo discussed her role in the crime-comedy drama, Hustlers. Although Lizzo wasn't one of the main roles, her character Liz makes herself known. The "Juice" singer said she felt the part of the "flute-playing stripper…was literally written for me."
"Her character is cool," the rapper said. "She's the loud one. She lets all the girls know what's up…I can get us riled up, you know? So it's kind of like me in real life. Same outfits. It was a blast. It was really, really easy to get into that character."
The role wasn't expected for fans of the star. Lizzo had just risen to fame when she released her hit single, "Truth Hurts." All in all, Lizzo also said she was most excited for her fans to see her in a big movie. And she was right–most of her fans flocked to social media saying she was the reason they'd watch the movie.
What was wrong with Lizzo while filming?
According to Access Online, Lizzo revealed that she was "sick as f**k" with the flu on the set of Hustlers. For an energetic role, it must have been difficult for the actor to perform.
"I was shivering on the couch in between takes," Lizzo explained. "They were like, 'Lizzo, we need you.' And I would take off the blanket and have the stripper outfit on and walk over in my stripper heels. I would turn it on, and they'd yell 'Cut.' I'd be like, 'I'm going back to the trailer.'"
Despite the difficulty from her battle with the flu, Lizzo mentioned that Lopez was aware she was ill: "J.Lo was like, 'Girl, I heard you're not feeling good. Thank you for doing this.'"
She also detailed her experience working with both Lopez. "Man, working with J.Lo was the great story," the "Rumors" singer said. "This was my first time on camera for a feature film. So I was looking at her like, 'Wow, you're the leader right now.' And she definitely did her job. She controlled the room and led the sisterhood."
Lizzo also mentioned what it was like to work with Cardi B. "Cardi B was funny, man. She had me rolling. She had everybody cracking up."
Their relationship continued shortly after filming; their 2021 release of "Rumors" received significant attention. Most of Cardi B's fans recall the rapper has experience with stripping when she lived in New York City.
Lizzo was bullied for her "Rumors" single
After releasing her and Cardi B's "Rumors," Lizzo received "racist" and "fat-phobic" attacks, according to an interview on Good Morning America. The artist originally posted a tearful Instagram Live video discussing her feelings.
"I don't even mind the 'fat' comments," she said. "I just feel like it's unfair sometimes the treatment that people like me receive…People are like, 'Don't let them see you with your head downstairs.' My head is always up even when I'm upset, and even when I'm crying, my head is up. But I know it's my job as an artist to reflect the times, and this s**t should not fly. This shouldn't be OK."
Later on, Lizzo explained why she feels that black women "are marginalized the most" as well as "erasure."
"I feel like If it weren't for the internet, if it weren't for social media, I could have been erased…But I chose to be undeniable, and I chose to be loud, and I chose to be great. And I'm still here. It's difficult.'
RELATED: Lizzo Confesses Social Media Has Made Her Feel 'Sick'