Lizzo Turned Down Cardi B's Invite to Appear in 'WAP' Video — Here's Why She Was the Perfect Choice
When Cardi B and Megan Thee Stallion teamed up to release "WAP" and its accompanying — decidedly NSFW — video, they created the surprise hit of the summer. The song simply exploded, and it was hard to keep track of what was growing faster: the outrage, the fandom, or the parodies.
While some were up in arms about the song's vulgar and explicit lyrics, others praised the hit's contribution to women's empowerment. 
Aside from the song itself, the video has drawn plenty of attention. With a ton of cameos from high-profile celebrities, there were some who were upset about who was included, but there was also one glaring absence. Why didn't Lizzo make an appearance? 
The 'WAP' video was full of cameos
One of the first things that a lot of people heard about the "WAP" video was that Kylie Jenner was in it. Fans were, understandably, confused about what a reality TV star — who isn't even a singer — was doing in this rap video.
Since Jenner has frequently been called out for her "blackfishing," many were also frustrated to see her appear alongside women of color. While many did deem Jenner's appearance a little odd, it wasn't the only cameo in the video. 
As Vulture reports, there were plenty of notable appearances — especially in the final moments of the video. The setting is a funhouse-style hallway full of doors, and Cardi B and Megan Thee Stallion theatrically walk around the space peering through doorways.
It's here that they see several other women dancing to the sexually suggestive song. These cameos include Fifth Harmony member Normani, pop star Rosalia, The Rap Game winner Mulatto, Love & Hip Hop: Miami cast member Sukihana, and rapper Rubi Rose. 
Fans were shocked Lizzo was not included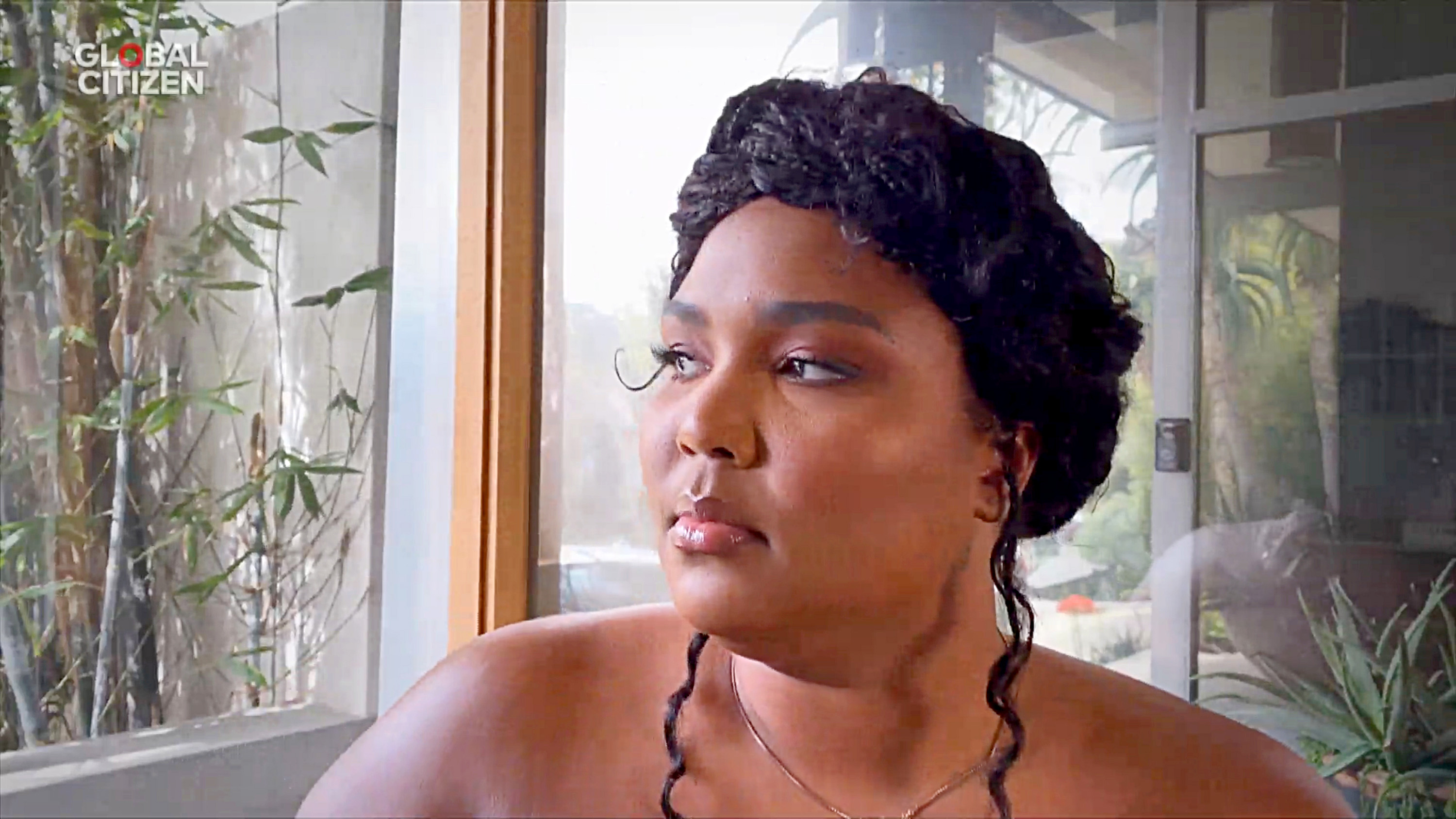 That's quite a lineup of powerful women of color in the music world, but there was one notable absence, and fans were quick to point it out. Where was Lizzo? 
When it comes to sex-positive women of color in the hip hop world, Lizzo is definitely among the most famous and successful. Lizzo's music has been full of its own sexually suggestive lyrics, but — most importantly — she shares a body positive and fun vibe with the "WAP" ethos.
Lizzo has also openly declared that it took her a long time to love herself and be comfortable in her own body. Since then, she has become an over-the-top advocate for body and sex-positivity. 
On top of that, Lizzo already had a working relationship with Cardi B from their joint appearance in Hustlers, and she frequently shows off her dancing skills on Instagram. It seems like the video for "WAP" would have been a perfect fit for her message and persona. 
Cardi B wanted Lizzo to appear
Lizzo's absence was not due to Cardi B's creative vision. In fact, Cardi B wanted the singer involved in the project. "I had a whole vision about how I want to see Lizzo and everything," Cardi B explained.
Cardi B cared deeply that her video was empowering to women, and she intentionally sought out a range of stars to help make sure it was. Lizzo was one of the people she thought of to make that happen. She had apparently been in direct communication with the star in order to try to make her vision a reality, but things did not pan out. 
According to Page Six, Lizzo's absence wasn't a slight on either musician's part. It was simply a matter of schedules that didn't align. Lizzo was on vacation and wasn't in town when the video was filmed, so she couldn't make an appearance and help bring Cardi B's full creative vision into fruition.