Lizzo's Vegan Chicken Sandwich Recipe Is Based On a Popular Fast Food Chain
Lizzo has been making a splash on TikTok lately, and it's not for her incredible music or even her killer outfits. It's because of her insanely easy-to-make vegan recipes. Although the "Truth Hurts" singer is relatively new to the lifestyle, Lizzo embraced it with considerable flair, sharing her favorites (like a particular vegan chicken sandwich recipe) with …
Lizzo has been making a splash on TikTok lately, and it's not for her incredible music or even her killer outfits. It's because of her insanely easy-to-make vegan recipes. Although the "Truth Hurts" singer is relatively new to the lifestyle, Lizzo embraced it with considerable flair, sharing her favorites (like a particular vegan chicken sandwich recipe) with fans.
The much-hyped recipe is based on the infamous chicken sandwich from McDonald's. Lizzo shares her recipe alongside several other great plant-based meal alternatives using all vegan ingredients. What's more, she's not the only celebrity to do it!
Meet Lizzo's vegan chicken sandwich recipe based on the spicy McChicken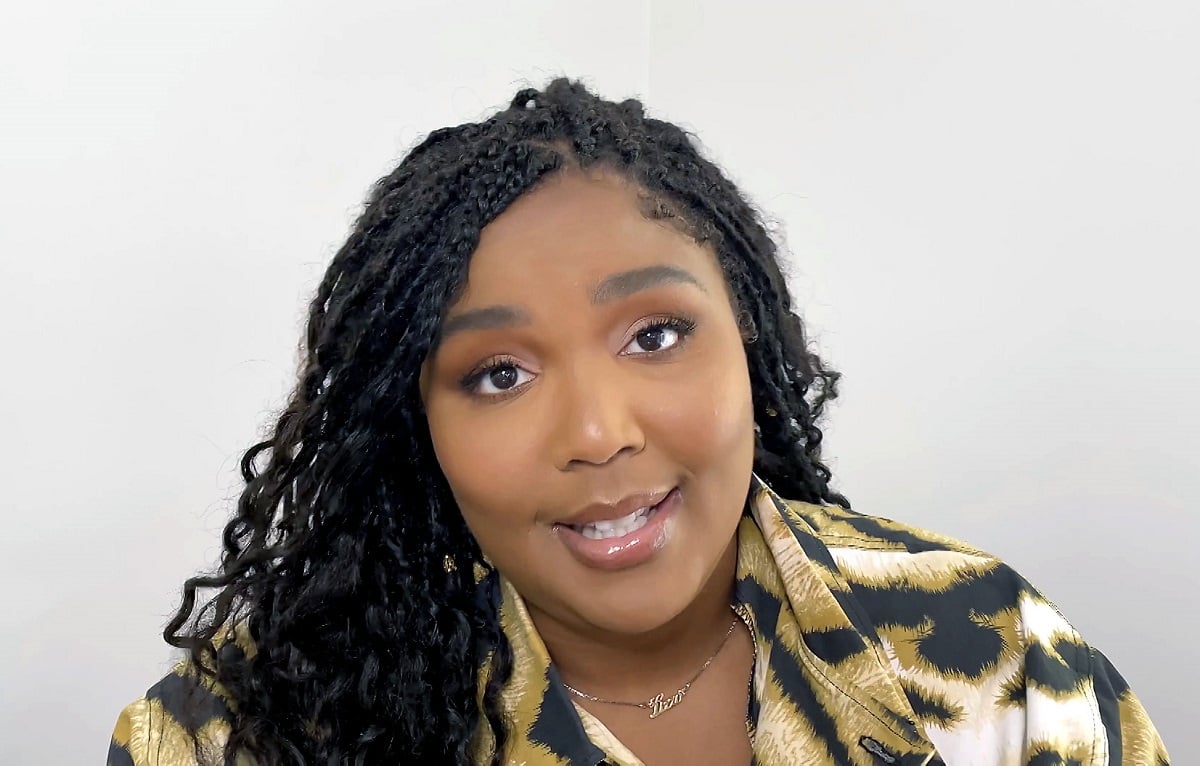 Former "nerd" Lizzo garnered her fan base as a singer/rapper. But there's no doubting her talent in the kitchen. Chances are, the Vegan Queen would've blown up as a Vegan TikTok star had she not already blown up the music industry. 
The star paired her dish with some delicious-looking sweet potatoes in the oven. Lizzo captioned her TikTok video, "Vegan spicy Mcchicken idgaf that s— was hittin."
The ingredients needed are simple:
Veggie nuggets
Vegan mayonnaise 
RedHot seasoning 
Garlic seasoning 
Iceberg lettuce 
Toasted bun
As promised, it tastes eerily similar to the classic McDonald's favorite. The famous fast-food chicken sandwich traditionally consists of a crispy boneless chicken patty, shredded lettuce, mayo, and a soft bun. 
Other vegan recipes the singer introduced on TikTok
By checking out Lizzo's TikTok, fans will have access to many great vegan recipes to try. Hilarious videos of Lizzo trying out new trends and being unashamedly authentic also populate her channel. 
But on the recipe beat, the singer pre-approved the 'Nature's Cereal' trend. She also introduced recipes like the Brussels Sprout Vegan Nachos, Collard Green Vegan Turkey Wraps, and Cheezy 'Chicken' Arugula Vegan Pizza.
Then, there's the viral Feta Pasta she hacked and made vegan. Since feta is the main ingredient, vegans felt left out from the popular trend. Then Lizzo came in and used chickpea-based pasta as the base (great protein) and swapped out the feta for creamy vegan goat cheese (still gooey). 
Finally, we can't go without mentioning her favorite hangover meal. Before committing to a vegan diet entirely, Lizzo revealed in a TikTok that she craved cheesy eggs. 
In the same TikTok, the "Rumors" singer introduced her plant-based alternative. The meal included corn, black beans, vegan Carne Masada, egg substitute, spinach, garlic powder, smoked paprika, and vegan pepper jack cheese — topped off with a side of vegan bacon. 
Other celebrity vegans and their most popular recipe
Lizzo isn't the first celebrity to take on a vegan diet. And she certainly won't be the last. A vegan diet can be healthy and a great way to support animal rights when done correctly. 
It can also be challenging for some people because of the limitations on nutritious food options. Fortunately, some celebs, like Billie Eilish, Natalie Portman, and Kourtney Kardashian, are all too happy to share their favorite vegan recipes. However, Lizzo stands out with her options. Offering vegan alternatives to fast food dishes is a surefire way to win yourself a reputation as a vegan influencer.