Lizzo Hacked the Viral Feta Pasta to Make It Vegan — Here's How
Every once in a while, a recipe takes over the internet. Sometimes they're helped along by the celebrity status of chefs like Pioneer Woman Ree Drummond or even given the royal treatment when recommended by the Duchess of Sussex herself. Just what tips a recipe into viral status remains a mystery, but once a recipe has exploded, you can be sure to see it popping up in Instagram photos while store shelves empty of key ingredients needed for the current trend.
That's been the case with pasta that's got everyone talking, and feta, a key ingredient to the dish, has been hard to find because of the phenomenon. Thankfully, Lizzo — flutist, singer, and dancer extraordinaire — has hacked the recipe to make it vegan.
This means that not only can more people enjoy the dish despite their dietary restrictions, but even those non-vegans who simply can't get their hands on feta will still be able to indulge.
Professional and amateur chefs are finding buzz on social media
RELATED: 'The Kitchen': Food Network Fans Love Watching Their Favorite Chefs Cooking at Home
Related post url: 
Watching other people prepare food has long been a staple of the reality entertainment world. Celebrity chefs have made names for themselves doing exactly that. While The Food Network long had the market cornered when it came to cooking-centered programming, the popularity of the genre has grown immensely.
These days, everything from network television to the plethora of streaming services seems to offer some version of a cooking reality TV show — often with competition thrown into the mix.
All of that competition doesn't necessarily translate into actual culinary action, however. A lot of people like to watch chefs prepare dishes but never actually venture into the kitchen themselves. Social media is changing that.
By making recipes accessible, fun, and easy to find, both home chefs and celebrities are able to share their favorite culinary treats with ease. The result? More and more people are taking to the cutting board to try out their suggestions at home.
Feta pasta dish becomes a TikTok sensation
Recently, a pasta dish made waves on TikTok. As The Washington Post reports, TikTok user Jenni Hayrinen, who is a Finnish blogger, has been credited with making the recipe take off across the social media platform in Finland. A version of the dish was originally posted by Tiiu Piret back in 2018, but it's this recent version that is making people's mouths water and sending feta flying off the grocery store shelves!
When blogger MacKenzie Smith posted it, the dish spread across America, making it an international hit.
Each version has some subtle differences, but the basics remain constant. You toss a block of feta, some tomatoes, and a lot of olive oil into a pan. Once it has softened in the oven, you mix it with fresh pasta and basil. Some call for fresh chile peppers while others use crushed red pepper. One chef might wilt the basil into the dish while another places it on top, but the overall recipe remains popular for its simplicity and tasty results.
Lizzo hacked the pasta dish to make a vegan version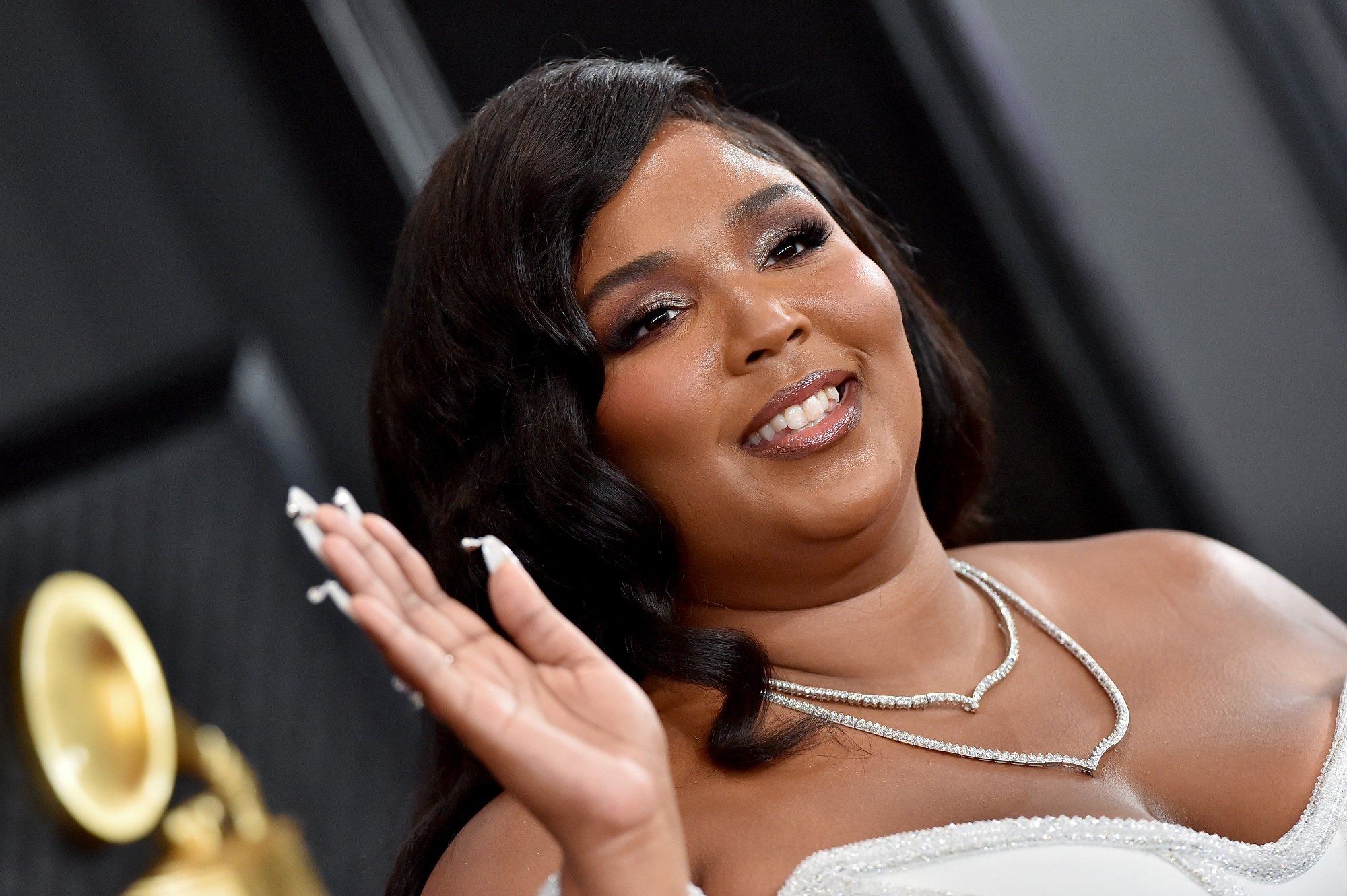 RELATED: Lizzo's Favorite Hangover Meal Is Plant-Based — Here's How to Make It
Related post url: 
One group that was definitely left out of the fun in the recent pasta dish sensation is vegans. With feta as the star of the show, there didn't seem to be an easy way to translate it to a plant-based version — that is, until Lizzo came along.
After opening up about overhauling her diet and turning to veganism, Lizzo has become something of a spokesperson for delicious plant-based foods. When she got her hands on the viral pasta, she had to find a way to make it her own.
As People reports, Lizzo upped the nutritional value by using a chickpea-based pasta as the base, adding a boost of protein. Of course, the most challenging aspect is keeping the creamy texture of the feta without relying on dairy. Lizzo gets it done by turning to a deliciously creamy vegan goat cheese that maintains the gooey goodness of the original.