Lizzo's 3-Month Vow of Silence Inspired Her to Become a Singer
Today, Lizzo is one of the biggest stars in the music industry. Her message of self-love and body positivity wrapped in a fresh, catchy beat inspires women all over the world. But Lizzo hasn't always lived her message. She was once racked with insecurity, and living at her rock bottom. Before Lizzo could inspire others, she had to first inspire herself, and that took drastic action. 
Lizzo's journey includes lots of self-growth
The 2020 Grammy Awards were an exciting event for Lizzo. She received eight nominations, more than any other artist this year, and won three of them.
But the awards only showcased what the rest of us already knew- that Lizzo is a big deal. With hit songs like Truth Hurts, Juice, and Good as Hell, it seems like she's playing over everyone's speakers these days. 
But as a child, Lizzo didn't see herself as the mainstream artist that she is today. Born Melissa Viviane Jefferson, she admitted to Teen Vogue that she "sang a little growing up," but was unsure that she could actually hit the notes.
Plus, her family went to a Pentecostal church where she learned that "secular music was the devil." It wasn't until they moved to Denver, away from the church, that Lizzo began to embrace a wider range of music. But it would still take a lot of growth for her to have the confidence to perform. 
Lizzo once took a vow of silence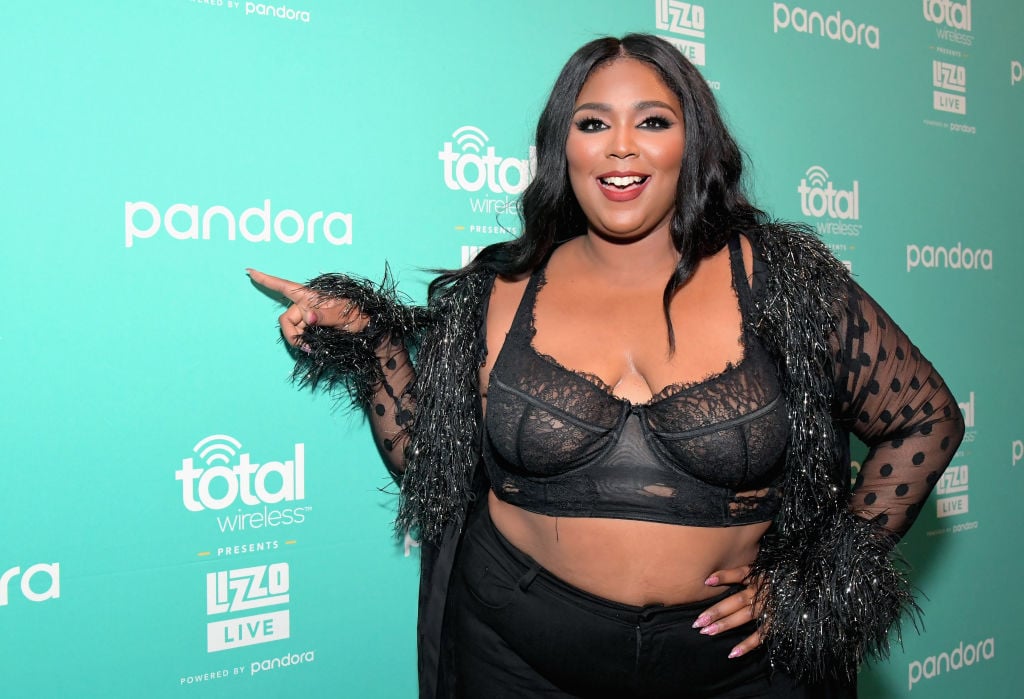 At the University of Houston, Lizzo studied music performance. But during her second year, tragedy stuck which changed the course of her life. Lizzo's father died.
In 2015, she shared the incident with Greenroom magazine, in what appears to be a since-deleted article. As reported by E! News, Lizzo told the magazine that his death sent her over the edge. 
"I dropped out, flew to Denver for summer vacation, went crazy and decided to become a singer," she said. But it's a little more complicated than that.
When Lizzo first left school, she had no intention of returning. Her life took a drastic turn, and she even became homeless for a while, living out of her car. She turned inward, refusing to speak. Instead, she communicated in simple shrugs during what would become her unintentional vow of silence. 
The silence lasted for three months. During this time, the only noise she made was on her occasional walks to the grocery store. As Lizzo made her way down the sidewalk, she would sing Beyoncé's song, B-Day. 
But through her grief, Lizzo transformed. "[I went] crazy… in a good way though," she said, "because I got inspired. That was a summer of metamorphosis."
Lizzo learned to love herself and became a singer
Lizzo's inspiration came in the form of self-love. As she later explained to Teen Vogue, crawling out of the dark, hopeless part of her life gave her the strength to change. It allowed her to come to terms with the person she was, and even to learn to love her. 
"Everyone shouldn't have to hit rock bottom to love themselves," she said. "That's just the society we're all unfortunately born in — the one where you have to hit your worst and hate yourself in order to love yourself? Those laws only exist because self-hate is so prevalent. Body positivity only exists because body negativity is the norm."
Her new self-love gave Lizzo the confidence she needed to pursue a career in music. She returned to Houston and started playing shows, and later working on her first album. Injecting her music with the new self-love she'd learned to embrace, Lizzo's music began to inspire others. Her music caught on with the mainstream and it's only been uphill since then.