'Locke and Key': Everything We Know About Season 2
In October, Netflix announced that Locke & Key is part of their Netflix and Chills lineup, but what do we know about the upcoming season? The show became a big hit with fans of the graphic novels of the same name by Gabriel Rodriguez and Joe Hill. 
Over the years, Locke and Key experienced a few setbacks. Now that we know the next two seasons are definitely happening, viewers are anxious to see what's in store for the Locke siblings.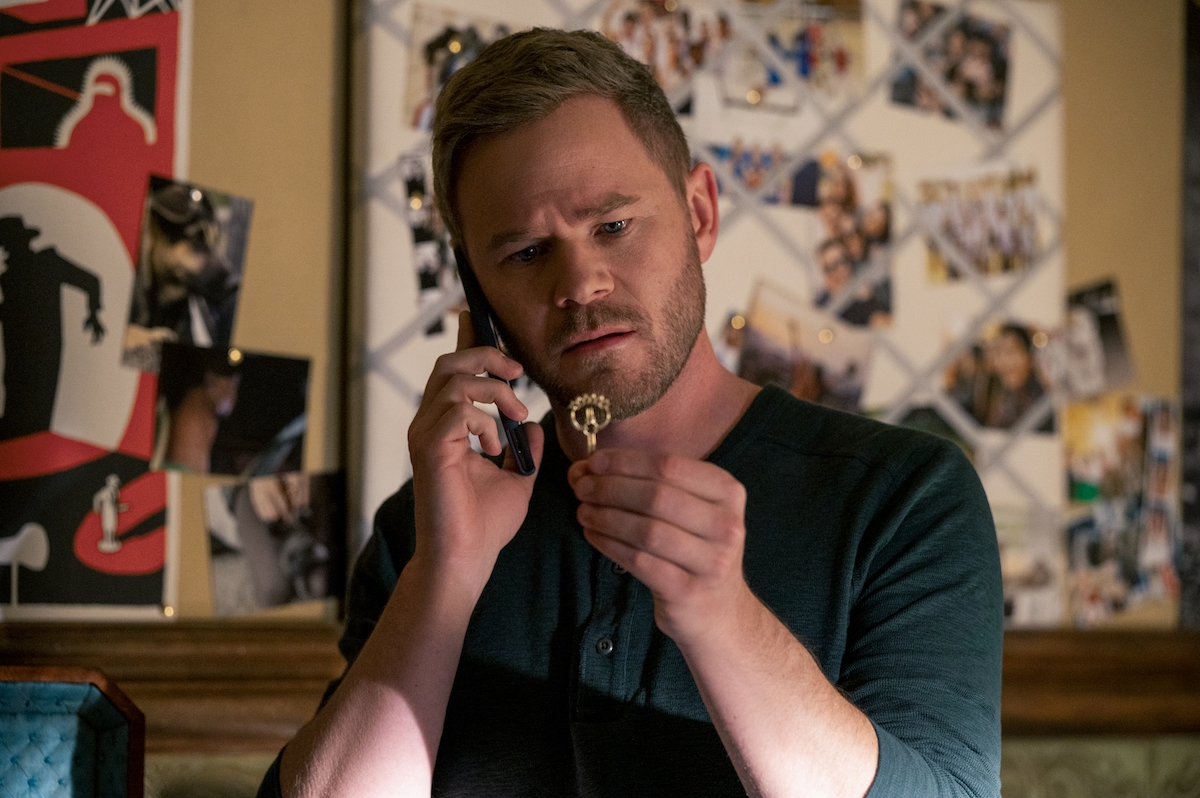 Who is returning for 'Locke and Key' Season 2?
Assuming the series picks up where it left off, we expect the main cast members to return. IMDb has Darby Stanchfield (Nina Locke), Emilia Jones (Kinsey Locke), Connor Jessup (Tyler Locke), and Jackson Robert Scott (Bode Locke) listed as series regulars for season 2. The patriarch of the Locke family, Rendell, was murdered in the first season of Locke and Key. However, he could return in flashbacks as he's done previously. 
Aaron Ashmore, who plays Duncan Locke, has already been confirmed as a series regular for the upcoming season. Hallea Jones is a series regular now as well. Jones plays the role of Eden, a classmate of Tyler and Kinsey's at their school. She's a former mean girl who accidentally gets possessed by a demon in the season finale of Locke and Key Season 1.
The show is also adding Brendan Hines as a new series regular. According to Deadline, "Hines will play Josh Bennett, a charismatic and mysterious new history teacher at Matheson Academy with a secret agenda."
RELATED: Locke & Key Season 1: What Keys Did the Locke Family Find in Keyhouse?
Where will the story go in season 2?
According to TechRadar, Locke and Key Season 2 will find the Locke family dealing with the fallout from accidentally pushing their family friend, Ellie, through the Omega Door instead of the demon in the form of Dodge. Plus, with Eden now being controlled by a demon, this only means the siblings will have to navigate more issues.
There's also the fact that people in the Locke and Key universe start to forget about magic when they turn 18. Tyler, the oldest Locke sibling, is approaching that age, and this could pose a problem.
Showrunner Meredith Avrill spoke to iO9 in 2020 regarding the possibilities for season 2. "With season two, we want to explore what that responsibility means. What does it mean as they get closer to being 18 years old—the age when you age out of magic—what does that mean? What does that look like? We cover so much of the comics in the first season, but there's so much of the lore that we held back on and new keys we created for the show that we're excited to share."
RELATED: 'Locke & Key' Season 2 Listed in the 2021 Netflix and Chills Lineup
No specific release date has been set
In June of 2021, Netflix announced that Locke and Key Season 2 would premiere in October 2021. Other than that, there was no specific date. Fans now know the series is included in the Netflix and Chills lineup, but that's about it. 
Netflix's global fan event, TUDUM, will release new information and exclusive news about various Netflix shows. However, Locke and Key was not among any of the series listed. Hopefully, we'll get a trailer before then, but nothing has been confirmed. Locke and Key Season 1 is currently streaming on Netflix.