'Locke & Key': How Many Episodes Are in Season 2?
The Locke family's battle with demons continues in Locke & Key Season 2. Netflix dropped a new batch of episodes on Oct. 22, featuring the return of Tyler (Connor Jessup), Kinsey (Emilia Jones), and Bode Locke (Jackson Robert Scott) and their magical keys. This new installment promises an increased dose of action and drama as Dodge (Laysla De Oliveira) plots her revenge against the kids of Matheson. How many episodes can fans expect in Locke & Key Season 2?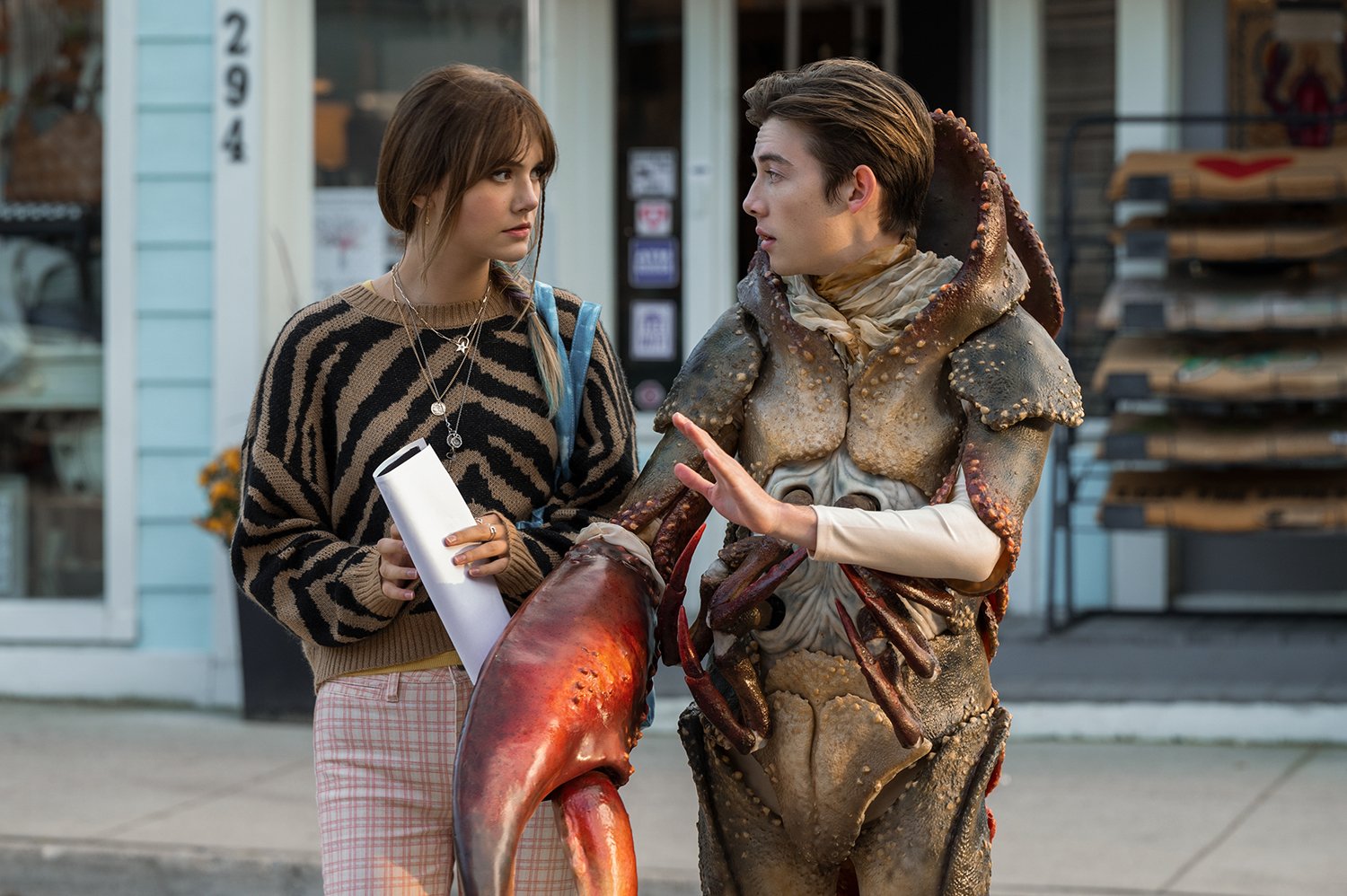 A new trailer called 'The Splattering' teases a bloody season
On Oct. 13, Netflix unveiled the second trailer for Locke & Key Season 2 with a unique twist. Within the trailer is a trailer for The Splattering, Scot Cavendish's (Petrice Jones) film starring Kinsey. The bloody horror flick features a giant lobster stabbing and pinching its way through Matheson.
Once Scot's trailer ends, the scene zooms out to a movie theater, where Scot, Kinsey, her boyfriend Gabe (Griffin Gluck), and Eden (Hallea Jones) watch the premiere. Of course, Kinsey has yet to realize that Gabe is actually Dodge hiding out in his body, and Eden is possessed by another demon.
Eden heads out into the theater's main lobby to buy some popcorn, and the employee at the counter makes a crude remark about her physique. She leans in to kiss him but then bites his lip off. When Gabe goes to look for Eden, he finds her on the concession stand floor, eating popcorn beside the employee's bloodied and unconscious (or dead) body.
The clip seemed to provide only a brief glimpse at the upped horror factor in season 2. As seen in the first full-length trailer in early October, Dodge/Gabe and Eden's sinister plans could lead to near-fatal situations for the Lockes. New keys will be forged; there's no telling what kind of damage those can do. Will Tyler, Kinsey, and Bode survive the demons' dark power?
How many episodes are in 'Locke & Key' Season 2?
Like season 1, Locke & Key Season 2 contains 10 episodes. Netflix typically drops all episodes for its original series at once, and this release is no different. Season 2 was released at 12 a.m PT/3 a.m. ET on Friday, Oct. 22, so Netflix U.S. subscribers should have access to all episodes now.
Showrunner Meredith Averill has advised fans to keep an eye out for Locke & Key comic book Easter eggs hidden throughout season 2. She explained to Syfy that many of these references would hint at the magic coming in the future.
"I think the comic fans, if they look very closely, they might see some Easter eggs in Keyhouse that could give them some clues as to some keys that they might see moving forward," Averill said.
'Locke & Key' Season 3 is already in the works
Releasing an entire season at once is certainly exciting for fans, but binge-watching all 10 episodes will make the new Locke & Key installment feel over in a flash. Thankfully, viewers won't have to wait to hear about a season 3 renewal. Not only is the third season already confirmed, but it's also already filmed. Locke & Key Season 3 will likely arrive sometime in 2022.