'Locke & Key': Every Key Featured In the Ominous Season 2 Poster
October has officially arrived, which means Locke & Key Season 2 is only a few weeks away. In celebration of release month, Netflix unveiled a new season 2 poster featuring all three Locke kids and a handful of magic keys. Eagle-eyed fans might notice that they've seen these keys before, featured throughout season 1. Which keys were shown on the poster?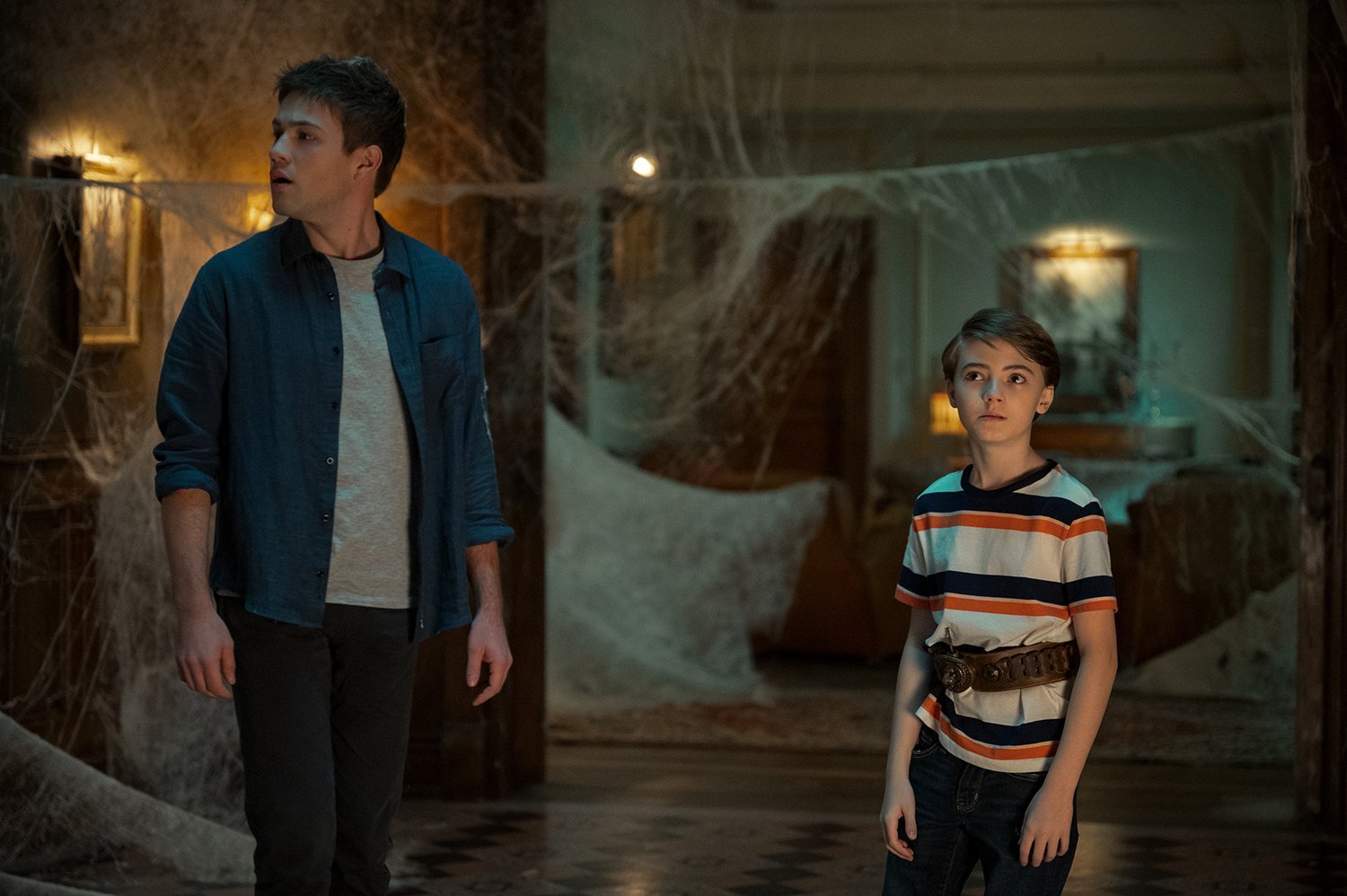 'Locke & Key' Season 2 poster showcases 7 keys
Netflix's Locke & Key Season 2 poster shows Kinsey Locke (Emilia Jones), Bode Locke (Jackson Robert Scott), and Tyler Locke (Connor Jessup) surrounded by flames and melting into a set of keys below. The Ghost Key could be seen on the far left beneath Bode, as well as the Head Key, both of which he found in season 1. The Omega Key, Matchstick Key, and Music Box Key melted beneath Kinsey. Finally, on the far right, the Echo Key and Identity Key could be seen beneath Tyler.
Unfortunately, the poster didn't showcase any of the season's new keys. However, the tagline teased that "new magic will be forged" — a hint that someone will make new keys in season 2. Fans already caught a glimpse of a new key in September, as the official season 2 trailer showed Gabe (Griffin Gluck) welding a devilish-looking gargoyle head. The key's powers aren't yet clear, but it certainly looks dangerous.
A new 'Locke & Key' teaser introduces the Small World Key
On Sept. 30, Locke & Key teased fans with a sneak peek at the Small World Key, also known as the Dollhouse Key. As seen in the video above, the key unlocks a dollhouse and makes anything inside the house grow huge. Unfortunately for those with arachnophobia, a spider is the dollhouse's first test subject. After using the key, Bode and Tyler can be seen roaming Keyhouse, navigating their way through massive spiderwebs.
This key comes directly from Joe Hill and Gabriel Rodriguez's Locke & Key comics. According to the comics, when the dollhouse is "activated" with the key, it becomes a replica of Keyhouse. Those who are inside Keyhouse when the Small World Key is used will appear as miniature versions of themselves inside the dollhouse. Thus, the key's keeper can manipulate objects and people in Keyhouse by interacting with the dollhouse.
The Hercules Key is also coming in season 2
Earlier in September, Locke & Key also introduced the Hercules Key ahead of season 2. The key comes with a belt that gives its wearers super strength. In the video, Kinsey bends table legs with the belt while Bode lifts a couch and Tyler rips a bench from the pavement. The Hercules Key also comes from the comics, but it's used with a necklace instead of a belt.
Hopefully, fans can see more keys in the days leading up to season 2's release. Locke & Key Season 2 premieres on Netflix on Oct. 22.