'Locke & Key': When Will Season 2 Be Released on Netflix and Which Cast Members Are Returning?
The Locke family's troubles are far from over. Shortly after the release of Locke & Key Season 1, Netflix confirmed that the series would return not just for a season 2, but also a season 3. Unfortunately, there hasn't been much news since the announcement regarding an official release date. However, Locke & Key has confirmed that season 2 will arrive just in time for spooky season. Here's what we know about the new season so far.
[Spoiler alert: The following story contains spoilers for the Locke & Key Season 1 finale.]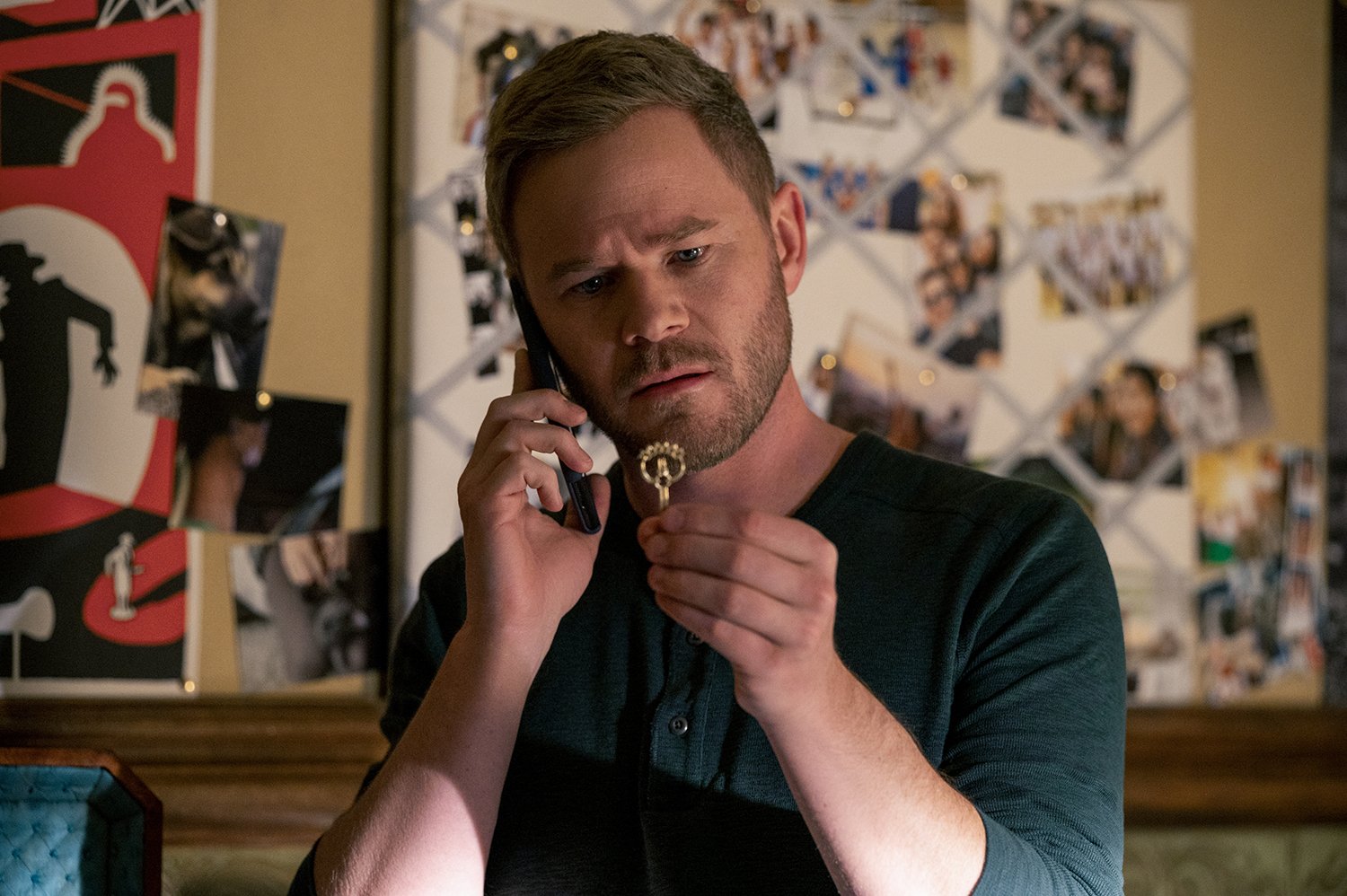 'Locke & Key' Season 2 arrives in October
On June 8, the official Locke & Key Twitter account revealed that season 2 would arrive in October 2021. Netflix has yet to lock in an exact date, but hopefully, the announcement meant early October. Of course, given the show's spooky nature, Netflix might wait until closer to Halloween for release.
As for what viewers can expect in season 2, things will likely pick up right after the events of season 1. The finale saw Kinsey Locke (played by Emilia Jones), Tyler Locke (Connor Jessup), Bode Locke (Jackson Robert Scott), and their friends throw Dodge (Laysla De Oliveira) through the Omega door. Or so they thought; in actuality, they threw Ellie (Sherrie Saum) through the door. Meanwhile, Gabe (Griffin Gluck) and Eden (Hallea Jones) have become possessed by the demon.
Emilia told Collider that season 2 would show the kids coming to terms with their newfound responsibility as "the keepers of the keys."
"Kinsey is gonna have to figure out that they've thrown Ellie through the Omega door and that she's facing a demon. And maybe she'll put her fear back in her head at some point. And Tyler is gonna be 18, so he'll start forgetting the magic, which will be a good storyline because Tyler and Kinsey are so close," she added.
Will the entire season 1 cast return?
Season 2 will likely see most, if not all, of the original cast members return. That includes Jones, Jessup, Scott, Oliveira, Emilia, Hallea, and Saum. Additionally, Darby Stanchfield will return as Nina Locke.
According to Deadline, Hallea and Aaron Ashmore, who plays Duncan Locke, have been promoted to series regulars, so viewers will see plenty more of Eden and Duncan in season 2. A newcomer, Brendan Hines, will also appear as Josh Bennett: "a charismatic and mysterious new history teacher at Matheson Academy with a secret agenda."
Deadline also noted that Liyou Abere of Mrs. America fame would join as a guest star. She'll play the role of Amie Bennett, a new friend of Bode's who will assist him in fighting Matheson's evil forces.
'Locke & Key' Season 3 has already finished filming
Locke & Key Season 2 might not have arrived yet, but Netflix has already completed filming for season 3. Stanchfield has kept fans updated on the third season's status. In June, she revealed on Twiter that filming was halfway through, as seen above. Then, on Aug. 20, she posted a carousel of images on Instagram to celebrate that season 3 had wrapped.
It's not clear yet if seasons 2 and 3 will release at the same time, but Locke & Key's Instagram account says both are "coming soon." In the meantime, fans can watch season 1 on Netflix now.
RELATED: 10 Chilling Horror Series on Netflix That Will Get You Hyped for Halloween