'Loki' Episode 2: Did Loki Create the Multiverse? Why the Episode's Date Is Significant
Waiting week after week for new Loki episodes can be excruciating. But the Marvel series features twists at every turn, making the adventure even more exciting. Now, fans have days to ponder the creation of the multiverse and whether the date of Loki Episode 2 was an Easter egg. [Spoiler alert: This article contains spoilers for Loki Episodes 1 and 2.]
'Loki' Episode 2 premiered on June 16, 2021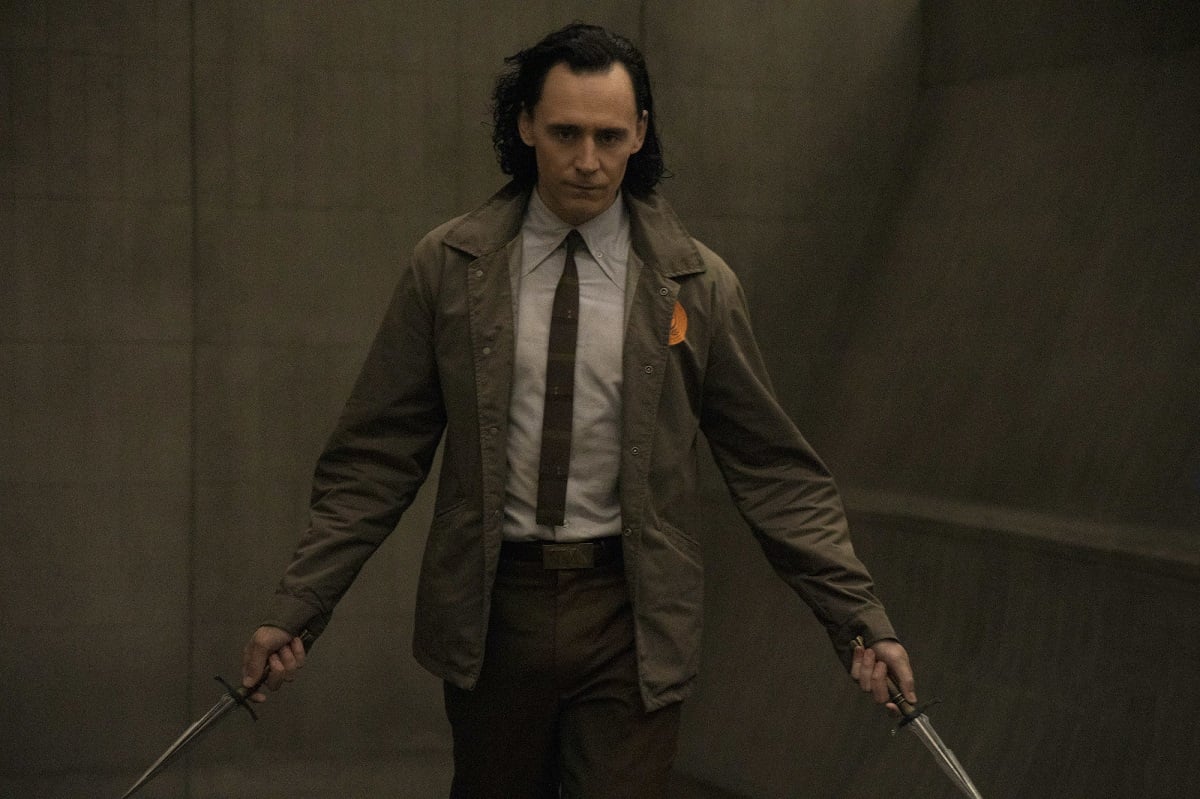 Loki Episode 2, "The Variant," dropped on June 16, 2021, on Disney+. It begins with the variant the Time Variance Authority is after, who Agent Mobius explained is an alternate version of Loki, taking a TVA Hunter hostage during an occurrence at a 1985 Renaissance Faire. Then it cuts to Tom Hiddleston's Loki, learning about the TVA.
Throughout the episode, Loki tries to prove to Mobius that he's on the TVA's side, all while still clearly exhibiting his trickster ways. But he does come up with a compelling theory — that the Loki variant they're searching for is hiding at the moments before a natural disaster — which proves correct.
The multiverse will play a role in the MCU
RELATED: Will Benedict Cumberbatch Pay Tribute to Robert Downey Jr's Iron Man in 'Doctor Strange In the Multiverse of Madness'?
After Loki, Mobius, and the team led by Hunter B-15 arrive in Alabama in 2050 ahead of a disastrous hurricane, the God of Mischief comes face to face with himself. Or, as she's known in the comics, Lady Loki. She sets off a string of TVA reset charges, which she sends off to create new timelines.
As Mobius explained, the TVA works to uphold the "sacred timeline," maintaining one path through time. But Lady Loki's actions should create a multiverse with many different timelines. With films like Doctor Strange in the Multiverse of Madness on the horizon, this one action could provide fodder for many MCU projects to come.
616 is an important number in the Marvel comics
A multiverse already exists in the source material. Dating back to the 1980s, the Marvel comics revealed that the universe we'd seen until that point was just one of many. The one depicted up until that point was Earth-616, which writer David Thorpe said came from 666 (the devil's number) minus 50.
So reading the date of Loki Episode 2 the U.S. way (month followed by day), the episode in which the multiverse comes to exist is 6/16. "Loki started the multiverse on 6/16," tweeted Comicbook.com's Brandon Davis. Given Marvel's love of Easter eggs, it's hard to imagine this is a coincidence.
All Disney+ shows now drop on Wednesdays
Something makes this theory even more interesting. Before Loki, the other MCU Disney+ series dropped on Fridays. WandaVision started this for Marvel, and it continued with Falcon and the Winter Soldier. But Disney+ followed this release cycle for its other shows, like The Mandalorian.
However, Loki changed things with its Wednesday drops, announced shortly before the series premiere. After the show became Disney+'s biggest launch date since its inception in 2019, the streaming service announced Wednesday releases would continue moving forward. It looks like the trickster stumbled upon a winning formula.