'Loki' Fan Theory Connects the MCU to 'The Good Place'
'Loki' features an actor from the TV show 'The Good Place.' And one fan theory suggests he could be a link between the universes.
Loki Season 1 ended in July 2021. The popular Marvel Cinematic Universe series has brought about a lot of fan theories. But one is particularly unique. Learn how Loki and The Good Place, an NBC show that ended in 2020, could be connected.
'Loki' brings together the MCU films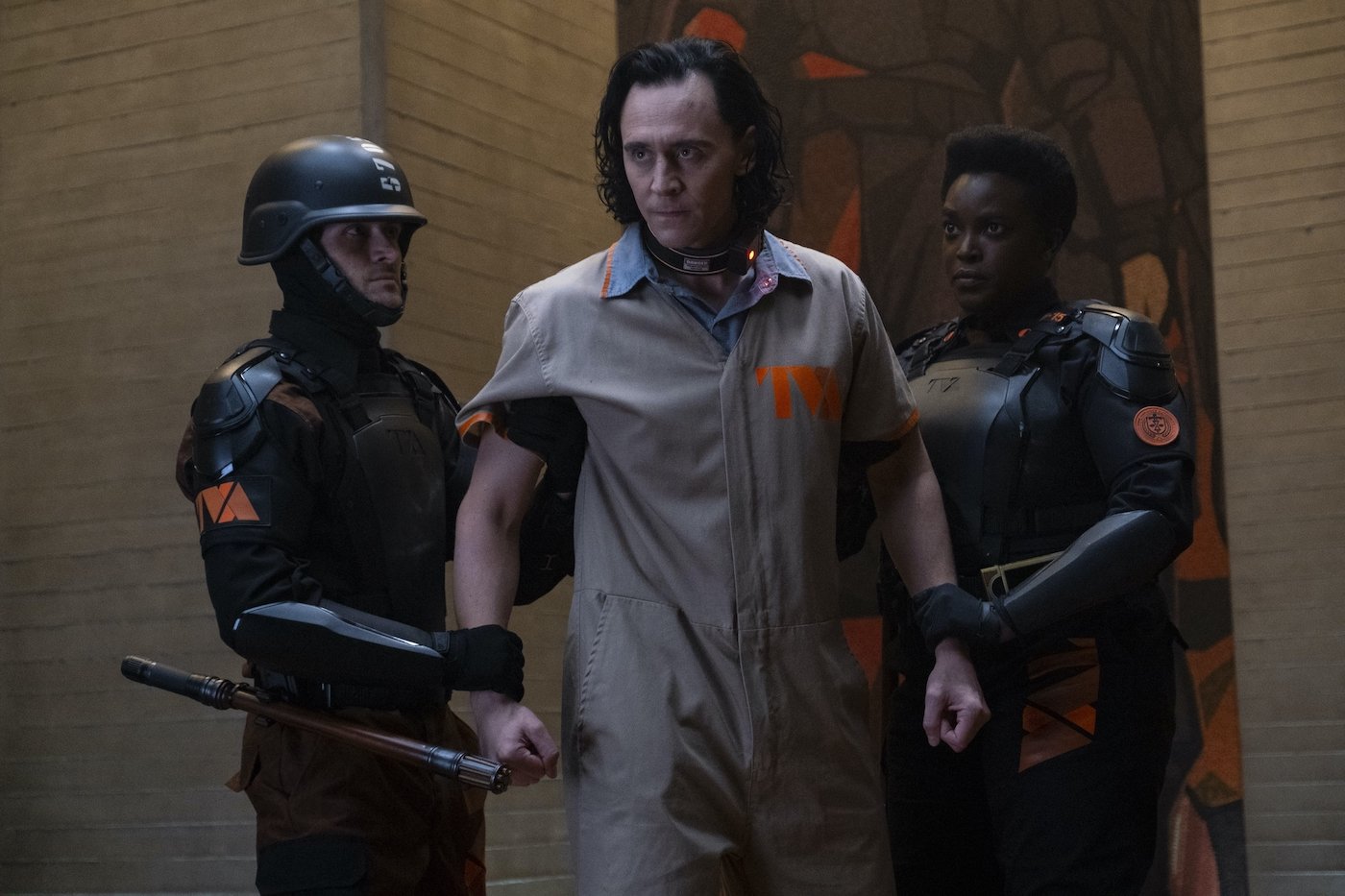 Although it aired in 2021, Loki takes place in 2012 — well, sort of. The series begins with the eponymous demigod where fans last saw him in Avengers: Endgame. Some of the heroes traveled back in time to the Battle of New York to collect the Space Stone. But Loki, trickster that he is, foiled their plan.
Loki gets away with the Tesseract, but this causes what's known as a Nexus event. He's captured by the Time Variance Authority and recruited by Mobius M. Mobius to help find "the Variant," who turns out to be another Loki (who goes by the name Sylvie).
The God of Mischief from 2012 learns all about timelines and alternate realities while at the TVA. He also discovers what viewers already know: his future. Loki watches moments fans know from other Marvel films, including his own death at Thanos' hands in Avengers: Infinity War.
1 actor appeared in 'Loki' and 'The Good Place'
Loki introduces several new faces to the MCU. In addition to Mobius and Sylvie, there's TVA Judge Ravonna Renslayer, Hunter B-15, and a few notable recurring characters. Though initially "villains," Loki soon learns that all TVA employees are also variants who've had their memories wiped.
This ostensibly includes Casey, portrayed by actor Eugene Cordero. The character greets Loki when he arrives at the TVA in the first episode, and later, Loki threatens him to get the Tesseract back.
The actor has appeared in numerous films and TV shows of note. However, fans of The Good Place probably know him from his recurring role as Pillboi in the popular comedy. Pillboi is Jason Mendoza's best friend on Earth and plays a role in the scheme that ends with Jason's death.
Author Preeti Chhibber found a way to connect the two characters. "Casey's just a variant of Pillboi in a universe where Pillboi gets Jason out in time and he doesn't suffocate, prove me wrong (don't prove me wrong, this is my head canon and I am keeping it)," she tweeted.
'The Good Place' is part of its own extended universe
Loki and The Good Place don't have a lot in common, aside from elements of fantasy. However, like Loki, The Good Place features nods to other properties connected under one popular creator. Showrunner Mike Schur, who also worked on shows including The Office and Brooklyn Nine-Nine, is the link here.
One of Schur's other popular series is Parks and Rec. In The Good Place, Eleanor reads a magazine called Celebrity Baby twice. Each time, there's an advertisement on the back that ties it to recurring characters from Parks and Rec: Dennis Feinstein and Jean-Ralphio Saperstein.
RELATED: 'The Good Place' Trolls Fans With Emotional Goodbye On Social Media
Related post url: