Is 'Loki' Star Sophia Di Martino (Sylvie) Married?
Actor Sophia Di Martino began receiving a lot of attention after her casting in the Marvel Cinematic Universe. The Loki star only joined Instagram after landing the role and remains a relatively private person on social media. After talking about being a working mother, some wondered: Is Sophia Di Martino married?
Sophia Di Martino began acting at a young age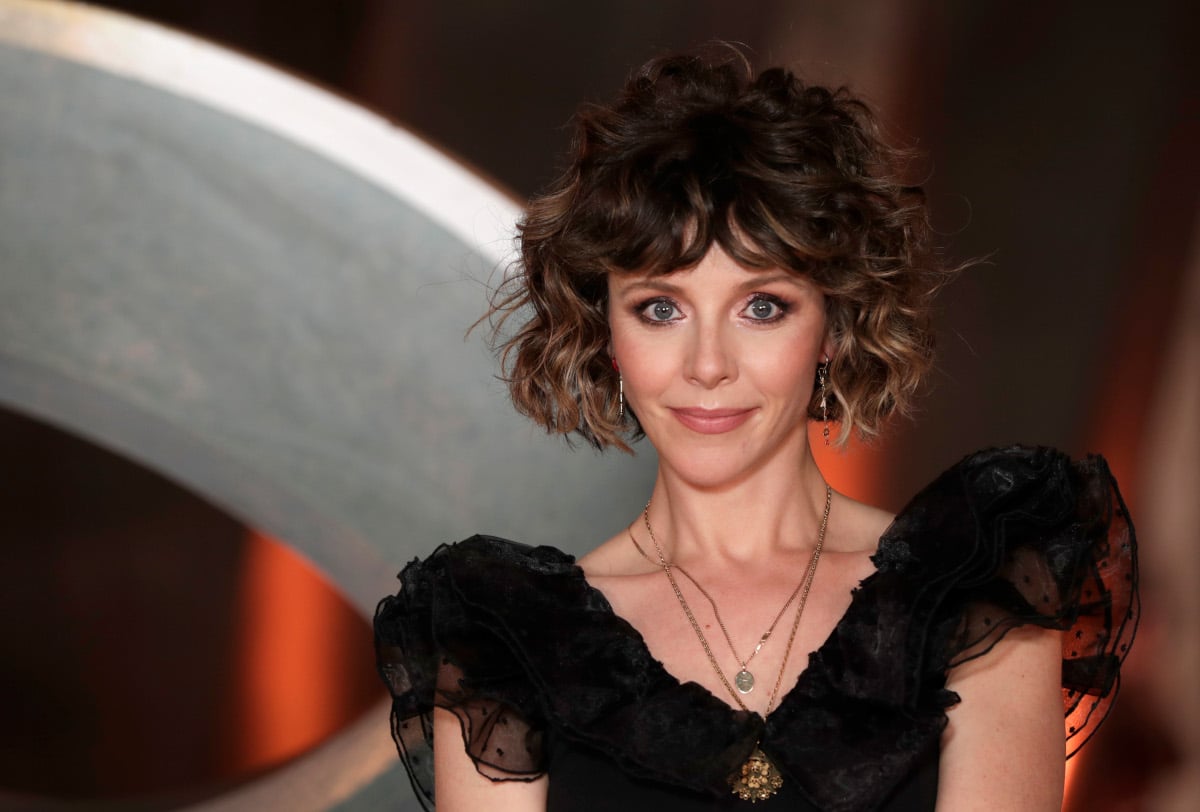 Before Loki, Di Martino was best known for various British TV series and films. She appeared in long-running medical dramas such as Holby City and Casualty, One of the most notable projects she worked on before Loki was the 2019 musical comedy Yesterday.
"I went to the University of Salford in Greater Manchester and did a degree in Media and Performance," Di Martino explained in her Instagram Stories. She continued, "So I didn't go to drama school. I started working when I was 18 and sort of learned on the job, I guess."
She's in a relationship with Will Sharpe
Di Martino doesn't often speak about her personal life. However, she's worked with her significant other on several projects. Her partner is Will Sharpe, an actor, and filmmaker. He wrote Black Pond, an indie film both appeared in. He also created and acted alongside her in Flowers, a sitcom starring Olivia Colman.
Aside from those titles, Sharpe is known for playing Corporal Lyons in the Sherlock episode "The Hounds of Baskerville." He also starred in the short-lived sitcom Defending the Guilty. He wrote and directed the upcoming Amazon Studios film The Electrical Life of Louis Wain, which stars Benedict Cumberbatch as the titular artist.
Di Martino stars as Sylvie in 'Loki'
But Di Martino's latest role has put her in the spotlight. She portrays Sylvie (aka the Variant) in the Disney+ MCU series Loki. Sylvie is Loki from another timeline, who seeks to destroy the TVA, the Timekeepers, and their mission to uphold the sacred timeline. She befriends Tom Hiddleston's Loki in Episode 3.
Despite being "a Loki," the name Sylvie comes from another in the Marvel Comics: the character known as the Enchantress. After her first full episode, Di Martino told fans on Instagram. "Sophie is inspired by the Enchantress. But it's a new story — a new origin story and a new backstory."
The actor on her character's big reveal
When it comes to the MCU, romance doesn't often factor into the story. Even the characters who do get love interests typically see them ripped away. But when Loki and Sylvie got to know one another, they broached the topic, which confirmed Loki's bisexuality.
"People have been waiting for it for a long time, and it was in the comics for a long time. It was really important to us, to [director Kate Herron] and a lot of people," Di Martino told Deadline of the reveal. "I didn't realize it would be such a massive thing, and I'm so pleased it is. The engagement with it, and the reaction to it are incredible."
RELATED: Why the 'Loki' Bisexual Coming Out Scene Was 'Very Important' to the Show's Director