Long Before He Became an NBA Star, Steph Curry Appeared in a Fast Food Commercial
Steph Curry is one of the most surprising celebrity athletes in the NBA. Until he starred in college, few expected him to make it as a professional, let alone become a two-time MVP award winner. At a glance, Curry just looked like a scrawny guard who could shoot a bit, but couldn't do much else. He proved them wrong in a way that only he could've imagined.
Curry couldn't have made it to these heights without having a deep level of confidence in his own talent. One line in a childhood commercial shows that he has believed in himself for a long time.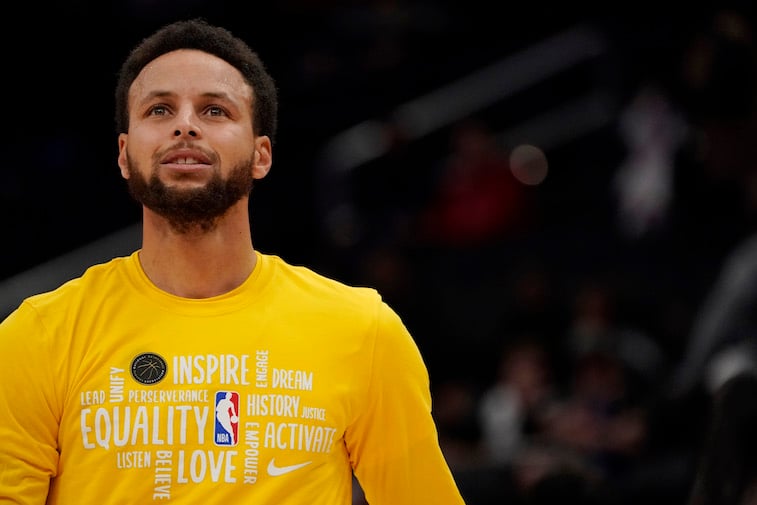 RELATED: Did Steph Curry Ever Finish His College Degree?
Steph Curry used his privileges to make his dreams come true
Curry used childhood advantages to develop his skills despite the lack of recognition scouts or recruiters. Sports was in the Curry's DNA – his father Dell Curry was an NBA player for 16 years, and his mother was also a college-level athlete at Virginia Tech – and had resources that most hopeful athletes never have. He grew up with an outdoor court at his house and he also got to get shots up on NBA courts when his dad brought him to work. 
Those perks didn't help Curry become a big-name prospect, however. Part of the reason he chose to go to Davidson was that no other schools made a real effort to sign him. Nevertheless, Curry took no time making fools of everyone who overlooked him.
Is he the most impactful NBA player of his generation?
Even when Curry became a star in college, no one could have foreseen him starring to the extent that he has when he was drafted seventh overall in the 2009 NBA Draft.
LeBron James is the only player who can argue to have a bigger impact on the modern game than him. A player like him has never been the dynasty cornerstone before him. The idea that a championship team could base their offense around shooting three-pointers sounded absurd before the Golden State Warriors dominated the league and won three titles in five years. Even after signing Kevin Durant, Curry remained the central piece that the team revolved around. 
Most teams are now trying to replicate Golden State's style of play. Shooting threes, especially ones off the dribble, went from being a nice skill to have on the side to an absolute necessity for any team intending to compete in the playoffs. Discounting this current coronavirus-shortened season, the record for most three-pointers made in a season has been set every year since 2012. But Curry is still a one of a kind.
He's not just a shooter. The difficulty of the shots he makes, combined with his ability to play off the ball and his leadership, make him a special player. He's redefined what a good shot looks like for the entire league.
At this time, he has two MVP awards – the second one making Curry the first player to win the award via an unanimous vote – and while he's spent most of the current season dealing with injuries – his status in the game is unmovable. He's a first-ballot Hall of Famer once he retires.
Curry may not have seen himself as this level of play when he was a child, but he did see himself going farther in the game than most people who merely saw him as a skinny, unathletic shooter. It's fair to say that his intuition came correct.
No one saw Curry's rise coming – except himself
RELATED: What Is Steph Curry's Net Worth
As the Golden State Warriors ascended to basketball greatness, Curry made a habit of calling his own shot. It wasn't uncommon to see him throw up a ridiculous shot and start celebrating before the ball inevitably swished through the net, wowing the audience each time he did it.
A Burger King commercial he starred in as a kid shows that his ability to see the future before the rest of us started when he was a kid. He shares the clip with his father and the two have a conversation about what Steph wants to be when he grows up. He replies simply, but affirmatively: a basketball player.
While the link between pursuing your dreams and a Whopper is tenuous at best, the main takeaway from the ad is that Curry wanted to be an NBA player very early in life. When his dad reminds him that he'll have to work very hard to make it to the pros, Steph says "I know, I know" twice as if he's already planned the next two decades of his life. While his father obviously gave him the inspiration to think that he could do it, it's clear that self-belief has never been a problem for Steph Curry.