How Long Did Monica Lewinsky Work at the White House?
Many people are familiar with Monica Lewinsky. In the late 1990s, she became an overnight celebrity after news broke that she had an affair with U.S. President Bill Clinton. The couple's secret relationship began while Lewinsky worked as an intern in the White House and went on for a few years before it became public knowledge.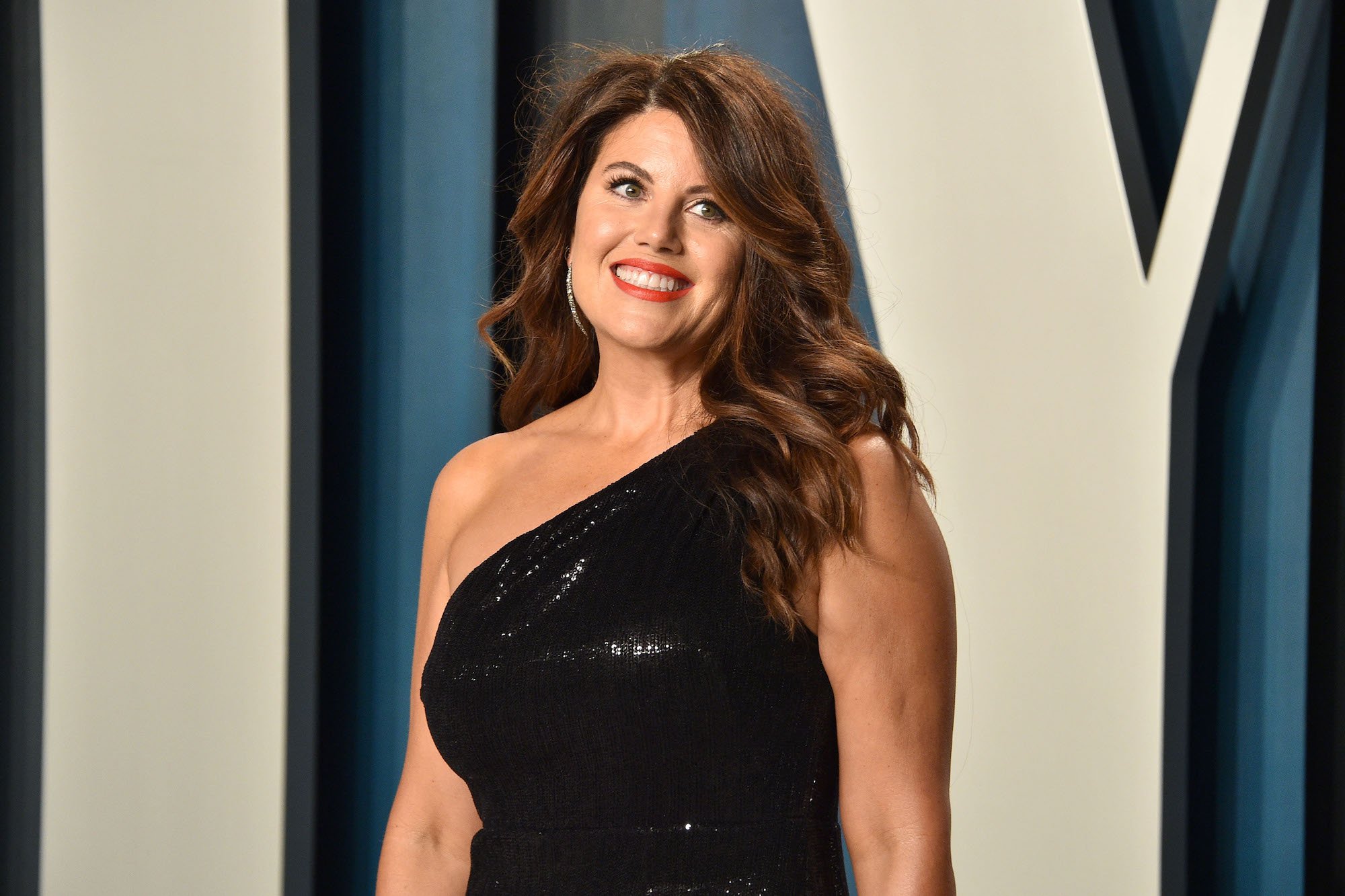 Monica Lewinsky worked in the White House for less than a year
Monica Lewinsky began her employment at the White House as an intern in the Chief of Staff's office in July 1995.
Coming out of Lewis & Clark College with a bachelor's degree in psychology, Lewinsky intended the internship to be somewhat of a pitstop before she headed off to graduate school. However, Lewinsky extended her stay in Washington D.C. not only for work but also for a relationship.
During her internship, Lewinsky was introduced to President Bill Clinton. At first, their encounters were brief. However, after Lewinsky flashed her thong to Clinton during the November 1995 government shutdown, the two began a secret relationship.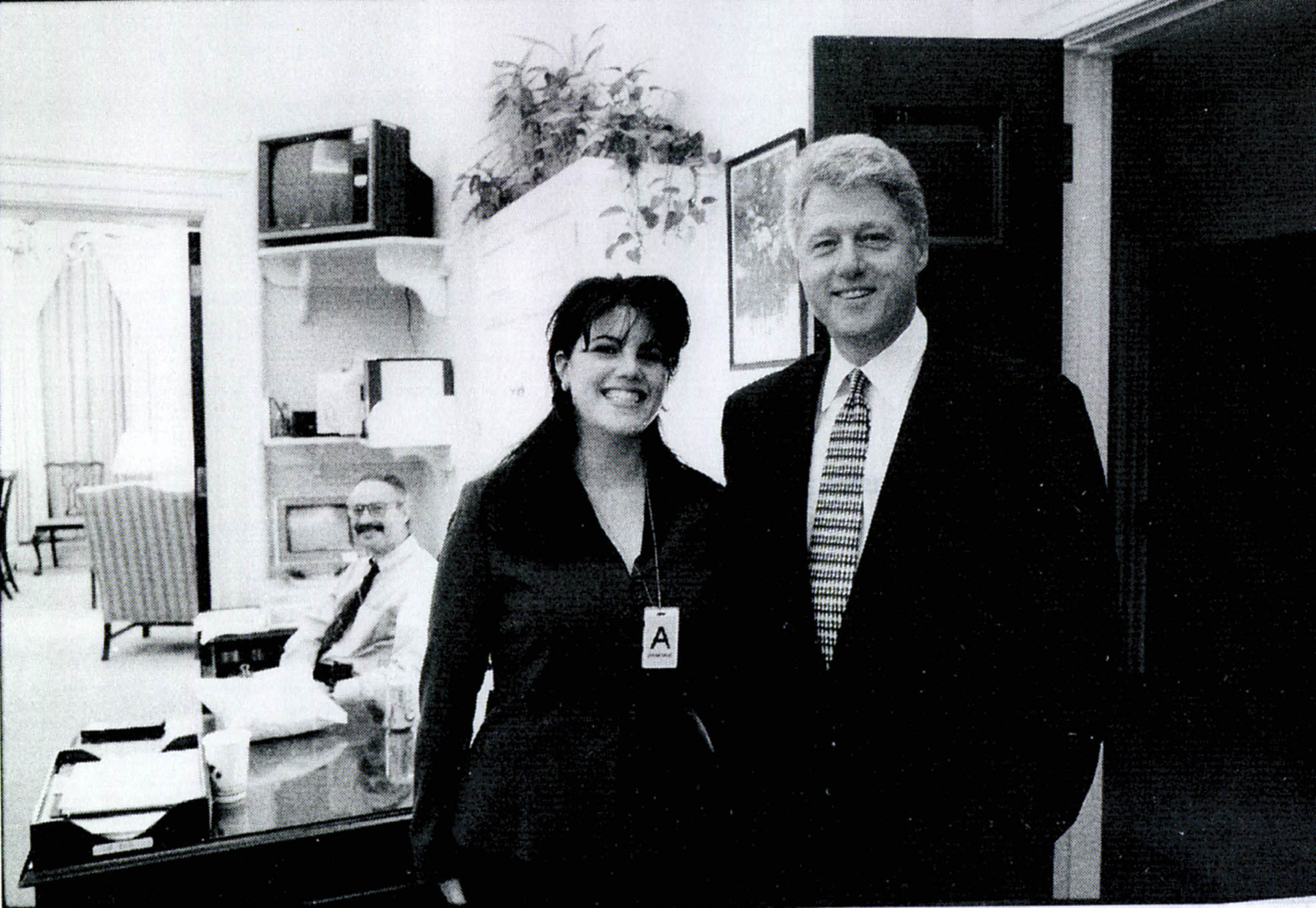 RELATED: Monica Lewinsky Once Revealed Her Honest First Impression of Former President Bill Clinton
Clinton and Lewinsky engaged in various sexual acts together for a few months, even though Clinton was married. The pair's romance went under the radar for a while, with many thinking that Lewinsky was just delivering documents to Clinton when she visited his office.
However, Lewinsky's superiors grew concerned that she was spending too much time with the President and transferred her to the Pentagon in April 1996.
Clinton and Lewinsky's affair made headlines in 1998
At the Pentagon, Monica Lewinsky worked as an assistant to chief spokesman Kenneth Bacon. While in her new position, Lewinsky met and quickly befriended fellow Pentagon employee Linda Tripp, despite their 24-year age difference.
Not long after getting to know each other, Lewinsky began confiding in Tripp about her personal life. Eventually, she revealed to Tripp that she was having an affair with Bill Clinton, which set into motion a series of events that completely altered the young professional's life.
After learning about Lewinsky's affair with Clinton, Tripp began secretly recording their conversations. By the start of 1998, she had collected more than 20 hours of illegal audio tapings she handed over to Independent Counsel Kenneth Starr, who was investigating the Whitewater controversy.
News of Bill Clinton and Monica Lewinsky's affair broke in January 1998. This bombshell reveal rattled the presidency with Clinton being impeached by the House of Representatives in December 1998.
As for Lewinsky, she was faced with immense scrutiny from the media, with many belittling her for being the President's 24-year-old sexual partner.
Monica Lewinsky's life after the scandal
Immediately following the scandal, Monica Lewinsky lived her life in the public eye. However, she didn't like all the attention, sharing in a 2019 interview with comedian John Oliver that it was an "avalanche of pain."
In the mid-2000s, Lewinsky left the spotlight to focus on herself for the next few years.
In 2014, she re-emerged to further her work on anti-bullying causes. Lewinsky used her platform to bring awareness to cyberbullying and online harassment, which she personally experienced over the years with social media.
"I think with the advent of the internet and, of course, social media, we now have situations where it's exacerbated beyond what I think anyone could have imagined initially," she told Oliver. "And the anonymity that comes with that, that sort of unleased these who new personas for people."
RELATED: Monica Lewinsky Calls Her Bill Clinton Affair' Cringeworthy,' Says It's 'Behavior That I Regret'
But despite the constant shaming and humiliation she's endured over the years, Lewinsky hasn't let that stop her from sharing her story.
Though she's done countless interviews on her infamous affair with Bill Clinton, Lewinsky declined to be involved in fictional retellings of the events — until now.
On Sept. 7, 2021, the new series Impeachment: American Crime Story, which centers around Lewinsky's affair with Clinton, premiered on FX. Lewinsky serves as a producer on the show.
Though she was hesitant to be part of the project at first, Lewinsky is happy she signed on, sharing that this opportunity allowed her to retell the scandal from her perspective.
"After a lengthy dinner meeting with Ryan [Murphy], I came to understand even more clearly how dedicated he is to giving a voice to the marginalized in all of his brilliant work," she told Vanity Fair in 2019. "I'm privileged to work with him and the other talented people on the team, and I'm privileged to have this opportunity."