Longtime Royal Photographer Slams Prince Harry for Criticizing the Commonwealth: 'Harry Should Stop Listening to His Wife'
When Prince Harry called out the Commonwealth for its colonial past, he received a lot of praise. Many people felt that it was overdue and celebrated the former royal for his courage in speaking on such a sensitive topic. But others strongly criticized him.
Among the critics is longtime royal photographer Arthur Edwards, who called Prince Harry's remarks an insult and suggested that his mind is being warped by his wife, Meghan Markle.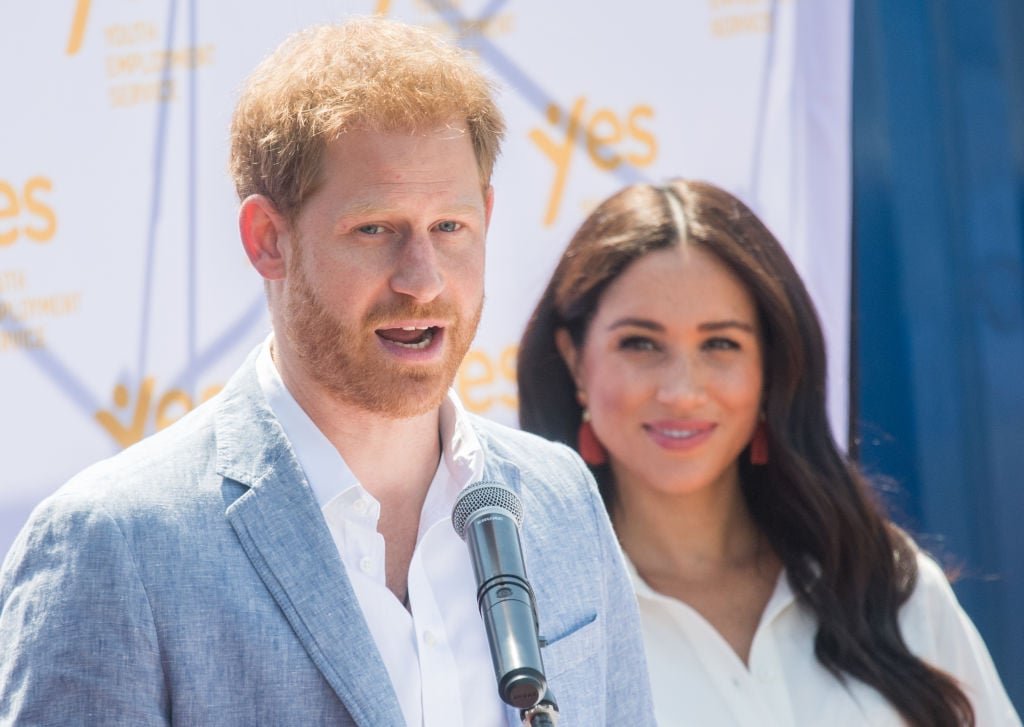 What did Prince Harry say about the Commonwealth exactly?
The comments came on July 1 when Prince Harry was having a discussion with leaders from the Queen's Commonwealth Trust. As they discussed racial injustice and the Black Lives Matter protests that have swept the world in recent months, Prince Harry said, "Certainly, when you look across the Commonwealth there is no way that we can move forward unless we acknowledge the past," referencing its past of colonization.
"So many people have done such an incredible job of acknowledging the past and trying to right those wrongs, but I think we all acknowledge there is so much more still to do," he continued. "It's not going to be easy, and in some cases, it's not going to be comfortable, but it needs to be done because –guess what everybody benefits."
Echoing his remarks, Markle chimed in and said, "We have to, in this moment in time, say 'we're going to have to be a little uncomfortable right now' because it's only in pushing through that discomfort that we get to the other side of this and find the place, as you're pointing out, where a high tide raises all ships."
"It's not just in the big moments, it's in the quiet moments where racism and unconscious bias lies and hides and thrives. It makes it confusing for a lot of people to understand the role that they play in that, both passively and actively," she continued.
Critics react to Prince Harry's comments about the Commonwealth
As noted by Yahoo! News, many people accused Prince Harry of "conflating the Commonwealth with the British Empire," noting that the Commonwealth has been progressive and putting in work to create a world better than the past one.
Edwards added to The Sun, "To criticize the one thing the queen cherishes above all things, which is preserving the Commonwealth, is an insult to her — no matter what the palace may say officially."
"Any country can look back and find faults, but we learn from history and move on. Harry should stop listening to his wife, who is obviously filling him full of these ideas," he continued.
But for all the backlash, there were seemingly just as many people who commended Prince Harry. One Twitter user urged him and Markle to keep up the good work while another claimed they had finally earned some respect for the couple. As of writing, neither of them has addressed the backlash.
Read more: Prince Harry Is 'Tormented' by His Fallout With His Family While Meghan Markle Is 'Struggling to Cope' With L.A. Life, Report Says