Loni Love Addresses Amanda Seales Making Faces During Her Breakdown On 'The Real'
Another day, another drama surrounding The Real.
This time, it involves co-hosts Amanda Seales and Loni Love. Seales got the world talking on March 4 when she had what many people called an inappropriate reaction to Loni Love crying on an episode of the show.
While Love initially chose to keep quiet on the matter, she opened up in a new interview and shared how she really felt about Seales' reaction.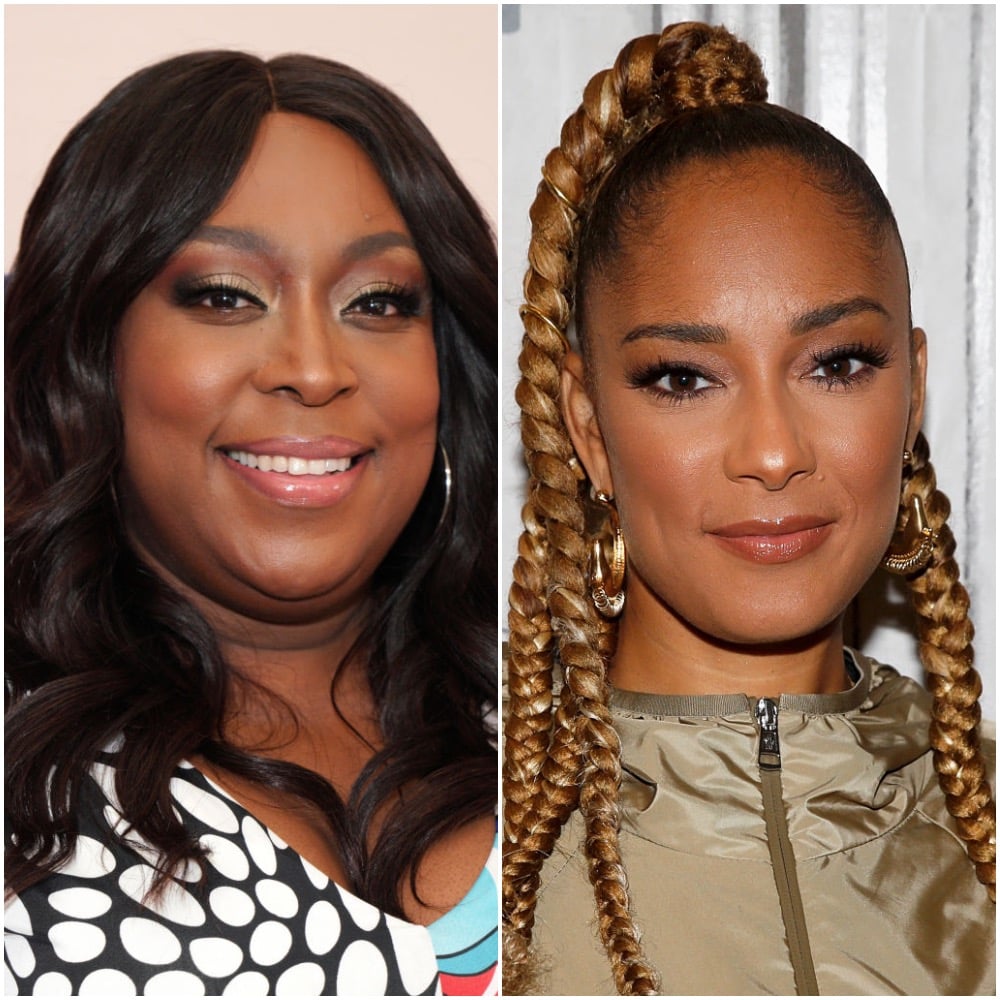 The video of Loni Love crying on 'The Real'
In case you missed it, Love had been talking about Weight Watchers' new weight loss program myWW when she suddenly burst into tears.
"Let me tell y'all, I did not know how to eat," Love said, with her voice cracking and tears rolling down her face.
In a clip circulating social media, Seales can be seen sitting to the side with an awkward facial expression.
"Growing up in the projects, we just had to eat what we could," Love continued. "I know it sounds funny, but a lot of women in the African-American community, we don't know how to eat because we grew up that way."
As she continued on, Seales looked around the room with her eyes seemingly bugged out in what fans call a shady manner.
People were not happy with Amanda Seales' reaction
Many fans said on social media criticized Seales, saying that she should have had a little more compassion for Love.
"The thing about Amanda Seales is that she isn't particularly coy when it comes to her 'mean girl' badge of honor. She could've utilized empathy when it came to Loni Love/her journey with food if she wanted to. She just didn't," one Twitter user said. They added, "Her facial expressions were clearly patronizing."
Another said: "Amanda Seales making that face while Loni was crying is another reason why I can't stand her. Smh. Wasn't funny at all."
But at the same time, a lot of people defended Seales.
"Sorry… I'm Amanda Seales. Y'all can be Loni," one person mused.
"This is me when ppl r crying and it catches me off guard," someone else said in part.
A lot of others went as far as to say that that was Love's "karma" for allegedly doing something similar to Tamar Braxton when the singer started crying on a 2015 episode of The Real.
Loni Love isn't mad at Amanda Seales' reaction to her crying
People may be upset with Seales, but Love isn't. In a March 10 interview with Madame Noire, she defended her co-host, saying that Seales was simply caught off guard and didn't understand why Love started crying.
"She personally called me and she was like, 'Yoo…you were talking and the next minute you started crying,'" Love recalled of a conversation with Seales. "And it's like, 'Girl, that's what we do on the show.'"
"It caught her off guard and that's why you see the reaction that she had," Love continued. "She was like, 'Do you want to do an [Instagram Live to clear this up]?' I said, 'No, Amanda, this is a show. This is "The Real" and this is what we do.' And like I said, she didn't have time to come back and go, 'Loni?' We just had to get out. So, it is what it is."
Well, there's that. Nothing to see here, folks.
Anyways, you can watch the next episode of The Real on March 12. Check your local listings for showtimes.
Read more: Twitter Is Roasting Adrienne Bailon Over Her Hand-Washing Comments on 'The Real' Amid Coronavirus Outbreak