A Look at Dolly Parton's Impressive Legacy of Philanthropy
Dolly Parton has focused much of her life on charitable acts. Here are some of the philanthropic actions she has put her weight behind.
When Dolly Parton isn't spending her time writing music or acting in films, she's focusing on philanthropy. Parton has a reputation as a kind and generous celebrity, and she likes putting her time and money where her mouth is. Over the years, she has worked on various causes, from education to animal welfare to public health. Here are just some of the causes that Parton has thrown her weight behind.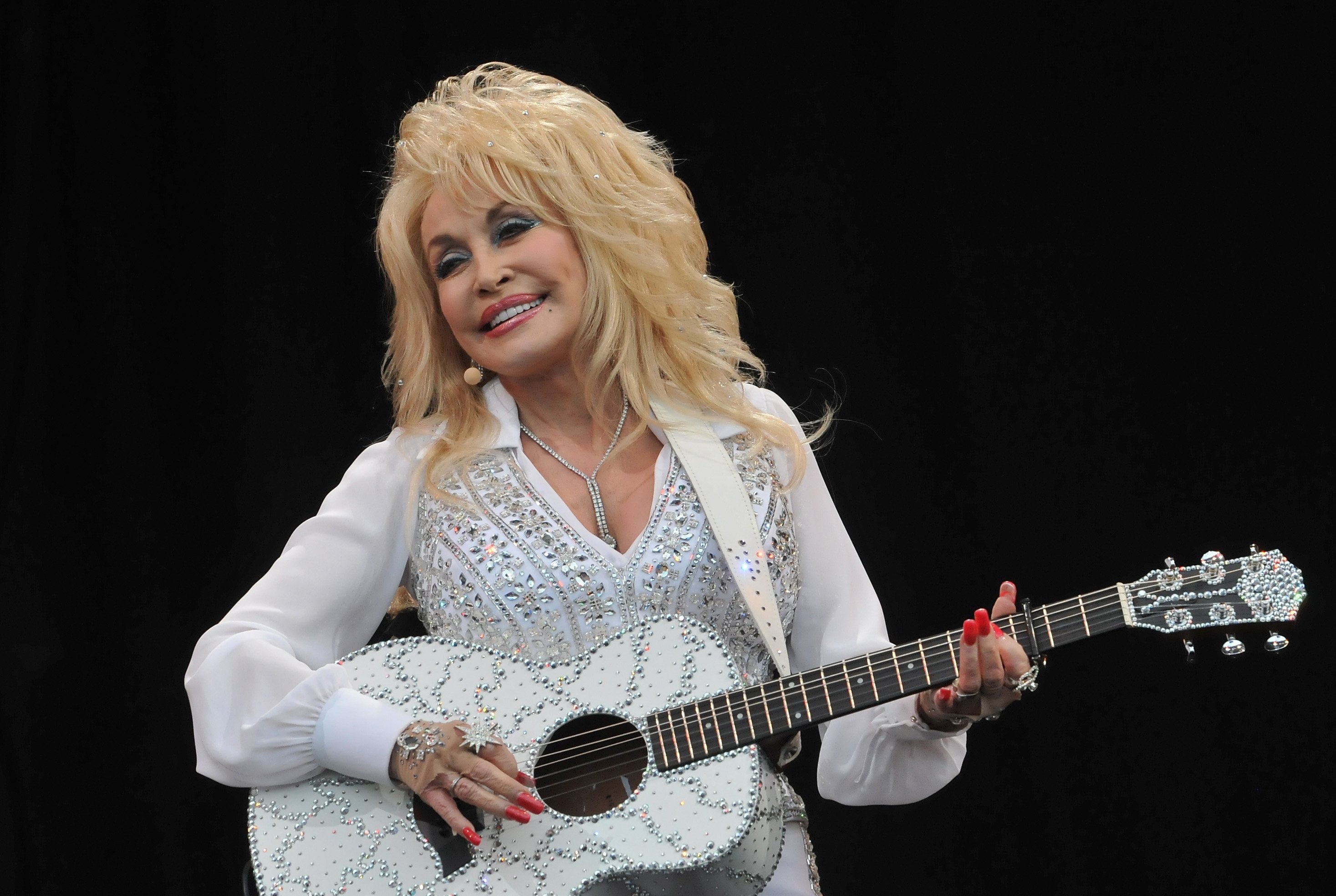 Dolly Parton launched the Buddy Program in her hometown
Parton's Dollywood Foundation has helped fund many different programs. The Buddy Program is one of them. In the early 1990s, Parton wanted to tackle the high dropout rate in Sevier County, where she grew up. At an assembly for seventh and eighth graders, Parton told students that if they graduated high school with their chosen or assigned buddy, she would write each student a check for $500.
Per her Imagination Library, the dropout rate for those two classes dropped from 35% to 6%. The initiative also encouraged the community to focus on increasing graduation rates.
She houses bald eagles at Dollywood
Parton is also helping protect bald eagles from extinction. 
"We have an eagle sanctuary at Dollywood, where we take injured eagles, nurture them, and release them back into the wild," she wrote in her book Dolly Parton, Songteller: My Life in Lyrics. "Back when we started it, bald eagles were beginning to be extinct. We've helped to get it back to where they aren't so scarce anymore."
The center works to rescue eagles. If they cannot be released back into the wild, they stay at Dollywood. A 2023 expansion of the sanctuary will also include a way station for migrating monarch butterflies.
Dolly Parton provides children with books through her Imagination Library
In 1995, Parton started her Imagination Libary. The monthly program mails free books to children under the age of five. It began as a way to foster a love of reading in Sevier County children. Since then, it has expanded throughout the United States, Australia, Canada, the United Kingdom, and Ireland.
Parton began the program for her father, who could not read.
"We never thought it would be this big," she told NPR. "I just wanted to do something great for my dad and for my home county and, at the most, maybe a couple of counties over. But then it just took wings of its own, and I guess it was meant to be."
She helped fund a new hospital in Sevier County
In 2007, Parton performed at a benefit concert to raise money for the LeConte Medical Center. Per Billboard, the show raised $500,000, with an additional $500,000 coming from Dollywood and the Dixie Stampede dinner theater. The hospital opened in 2010 and includes the Dolly Parton Center for Women's Services.
Dolly Parton aided Tennessee families after devastating wildfires
In 2016, eastern Tennessee sustained damage after wildfires swept through the area. To help those displaced by the disaster, Parton launched the My People Fund. The program promised $1,000-per-month stipends to all affected families. The stipends lasted for six months, with the families receiving $5,000 in the final month. It also raised scholarship funds for students who lost their homes in the fires.
"We started the distribution in December right around the longest night of the year and I know it felt dark and lonely for so many," Parton said, per NPR. "But here we are in spring, a time for renewal and a time for hope. I know the money helps but most of all I want people to know we will always provide you a shoulder to lean on."
She donated money to fund coronavirus (COVID-19) vaccine research
Most recently, Parton pledged $1 million to Vanderbilt University Medical Center's coronavirus research. The money helped fund research into the Moderna vaccine.
"I'm just happy that anything I do can help somebody else," she told Today. "And when I donated the money to the COVID fund, I just wanted it to do good, and evidently it is! And let's just hope we find a cure real soon."