A Look at Will Smith and Jada Pinkett Smith's Son Jaden's Hidden Hills Home
As the son of two of the biggest stars in Hollywood and an actor himself, Jaden Smith is used to seeing his name and his parents Will Smith and Jada Pinkett Smith's names in the headlines from time to time. And after the 94th Academy Awards that took place on March 27, his father's "slap heard 'round the world" is all anyone has been talking about.
Following the incident in which Will slapped comedian Chris Rock across his face for telling a joke about Jada, Jaden threw in his two cents via social media. Now, his tweet is raising some eyebrows. Here's more on that, plus a few details about the $4 million mansion the Smiths' son calls home.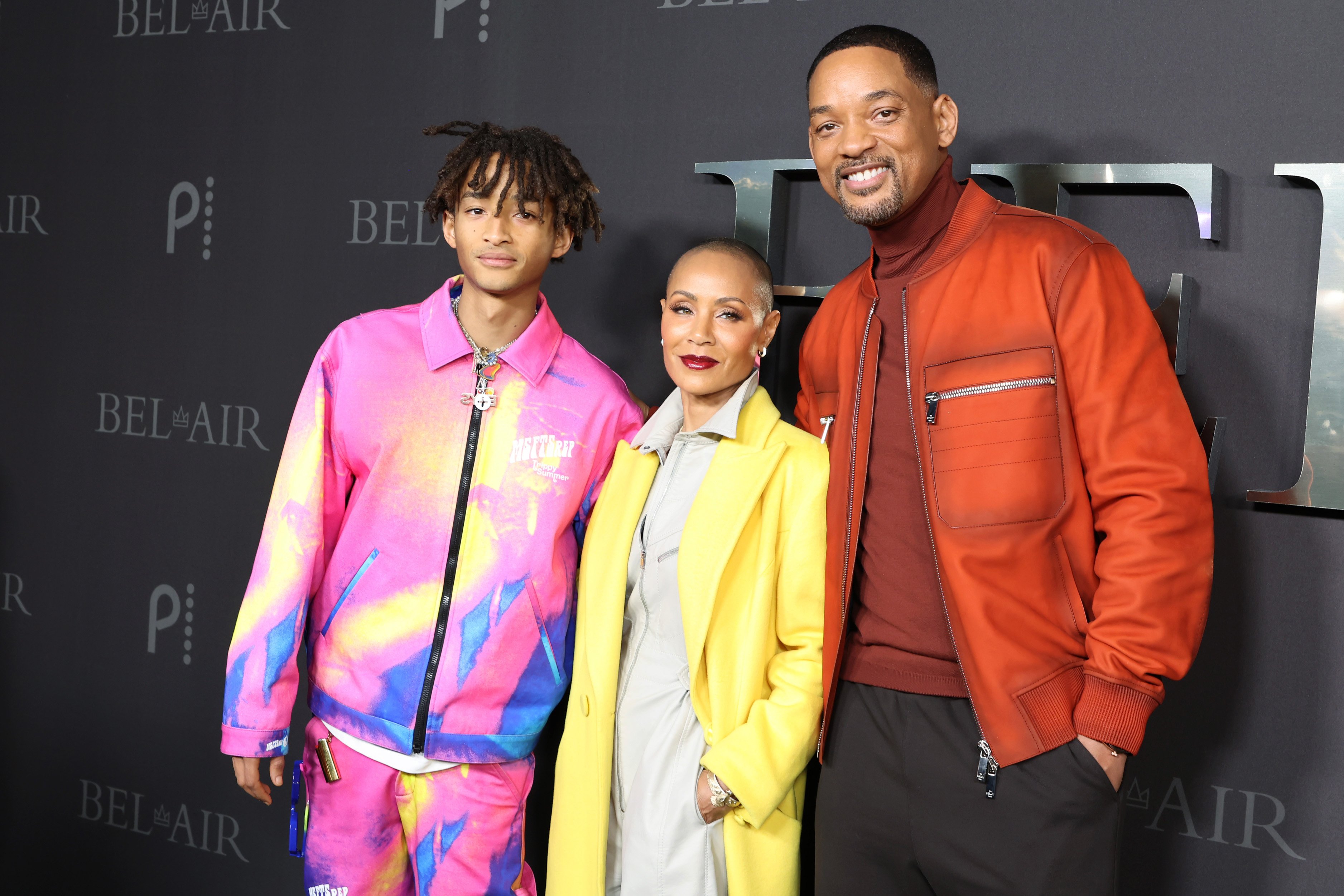 Jaden's tweet after his dad slapped Chris Rock
There were some big moments during the Oscars with plenty of deserving nominees taking home a golden statue. But one of the biggest wasn't an acceptance speech. Instead, it was Jaden's dad shocking everyone after Rock joked about his wife.
"Jada, I love ya, G. I. Jane 2, can't wait to see it," the comedian said. Jada has spoken out in the past about her struggle with alopecia and did not look happy at all when Rock made that joke. At first, Will laughed but when he saw Jada's reaction he marched up on stage and smacked Rock in the mouth. When he returned to his seat, the King Richard actor yelled at the Down to Earth star to "Keep my wife's name out your f***ing mouth."
Jaden was watching the awards ceremony his parents attended and after seeing what his father did tweeted: "And That's How We Do It."
When Jaden moved into the Hidden Hills home
Will and Jada own several properties across the country including a Calabasas estate so large it has its own zip code and a Hidden Hills mansion. In 2017, Jaden left his parents' huge 150-acre compound and moved to their house in the West San Fernando Valley's gated enclave of Hidden Hills. The residence is just a short drive from Will and Jada's Calabasas crib. Another reason Jaden wanted to live in the area at the time is because his close friend, Kylie Jenner's $12 million property was less than a mile away.
Jaden's pad is a Mediterranean-inspired design. It was built in 1978 and boasts 6,000 square feet of living space with five bedrooms and six bathrooms. The Daily Mail noted that the abode was purchased through a Smith family trust in 2003.
Where Jaden's sister Willow currently lives
Will and Jada are empty nesters now because Jaden's younger sister, Willow Smith, has also moved out of her mom and dad's mansion.
Willow's place is located a little further away from them in Malibu. Her pad costs $3.1million and is over 2,000 square feet with four bedrooms and four bathrooms. The home is eco-friendly with solar panels, a water recycling system, and electric car charging ports.