Looking Back At Julia Roberts' Iconic Career Through Photos
There have been few actresses as dazzling as the legendary Julia Roberts. The Georgia native burst onto the Hollywood scene just as the '90s were beginning, and she absolutely dominated the box office from her role in Pretty Woman to her stellar turn as the real-life single mother turned activist in Erin Brockovich. Labeled Hollywood's sweetheart, Roberts never let her personal life get in the way of her career, and when she finally decided she wanted to have a family, she stepped away from Hollywood so that her children wouldn't have to bear the glare of Hollywood's spotlight
A consummate performer who stunned in August: Osage County and her most recent role in Ben Is Back, Roberts has done everything with grace, gumption, and a beautiful smile. Take a journey through her iconic career.
1. Humble beginnings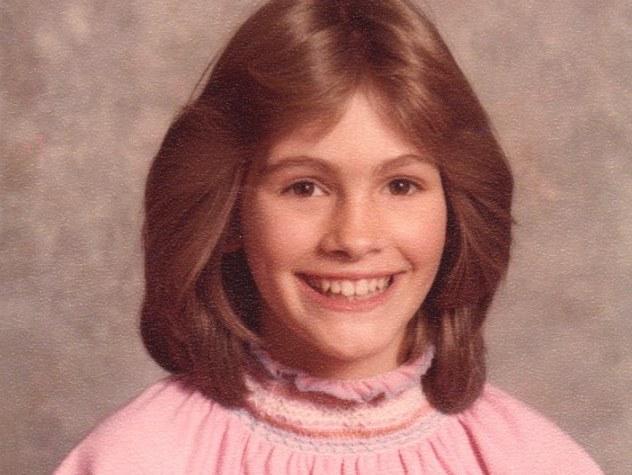 Julia Roberts was born Oct. 28, 1967, in the small town of  Smyrna, Georgia which is just Northwest of Atlanta. Her parents, Walter Grady Roberts and Betty Lou Bredemus were actors who had a workshop for aspiring writers and performers. The Sleeping with the Enemy actress has been around creatives since her earliest days. When Roberts was just five, her parents decided to go their separate ways, so she remained with her mother.
Next: Alternative career plans. 
2. No dreams of the spotlight
As a child, Roberts dreamed of stepping into many different careers, but she had no aspirations of becoming an actress. After all, throughout most of her childhood, she suffered from a terrible stutter that would make it difficult for any actor trying to look for work. She initially wanted to become a veterinarian, but she didn't exactly have a knack for science which would have made perusing that career extremely difficult.
It wasn't until Roberts was enrolled in Georgia State University that she realized what she wanted to do with her life. Leaving Georgia in her rearview mirror, she hopped in the car and headed to New York City to pursue her dreams. She never looked back.
Next: Hardworking and determined
3. Concrete jungle
When Roberts arrived in NYC, she moved in with her big sister Lisa, who along with her older brother Eric, were both perusing careers in acting. The Academy Award winner took her dreams very seriously, and she threw herself into acting classes. Since she is 5′ 7″, she was also tall enough to take up modeling to pay her bills.
Next: A big break 
4. A foot in the door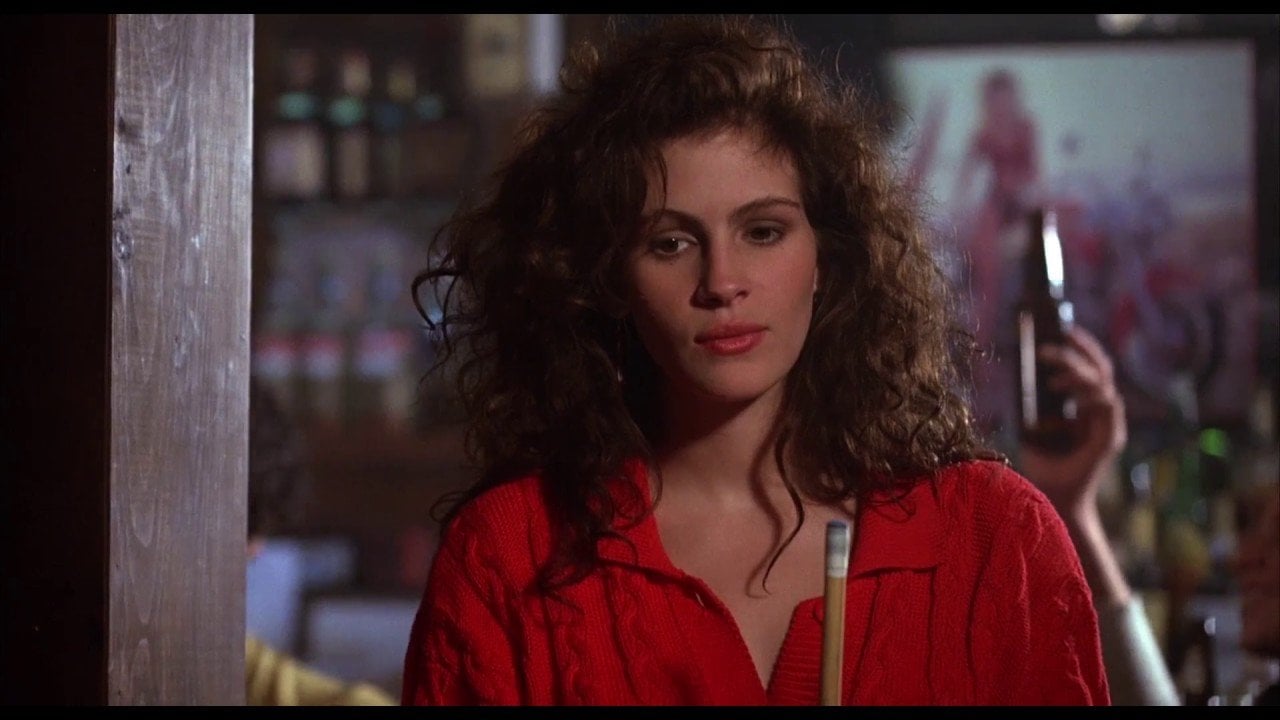 By 1987, when she was just 20, Roberts' hard work was beginning to pay off, she started snagging small parts. First, she got a small role on the show Crime Story. Then she made her big screen debut in the films Satisfaction and Mystic Pizza where she really started to gain some buzz for her acting skills
In 1988, she snagged an appearance on the white-hot TV drama, Miami Vice and a small part in the film, Blood Red.
Next: All eyes on Julia
5. Rising star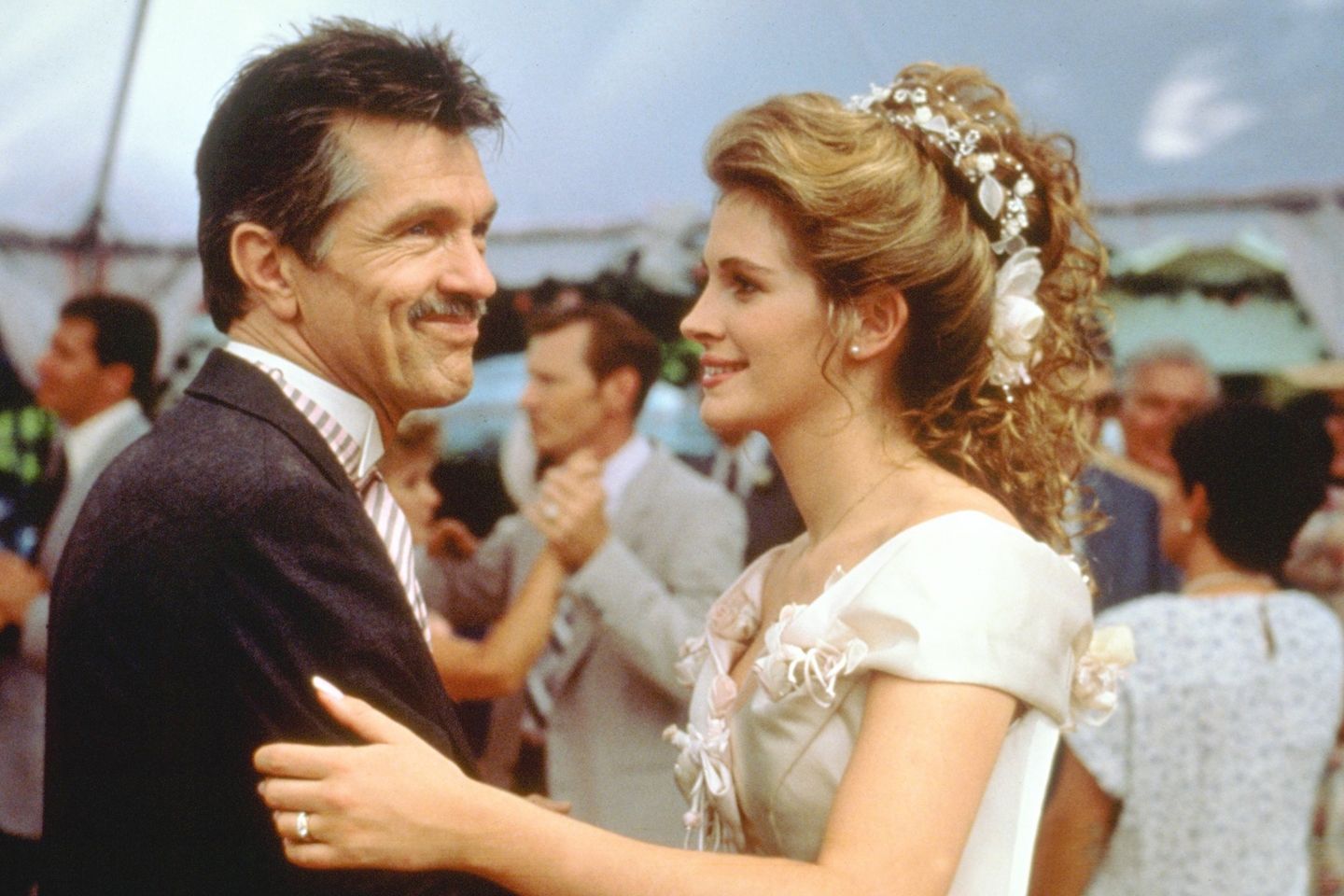 Roberts' career really began to gain traction after her role in the 1989 tear-jerker, Steel Magnolias where she starred opposite Shirley MacLaine, Sally Field, and Dolly Parton as newlywed Shelby Eatenton. The role catapulted Roberts into the spotlight. She won a Golden Globe for Best Supporting Actress and was nominated for her first Academy Award. It was her first year at the Oscars.
However, it was the film she would make the following year that would cement her at the top of the A-list.
Next: Leading lady
6. Pretty Woman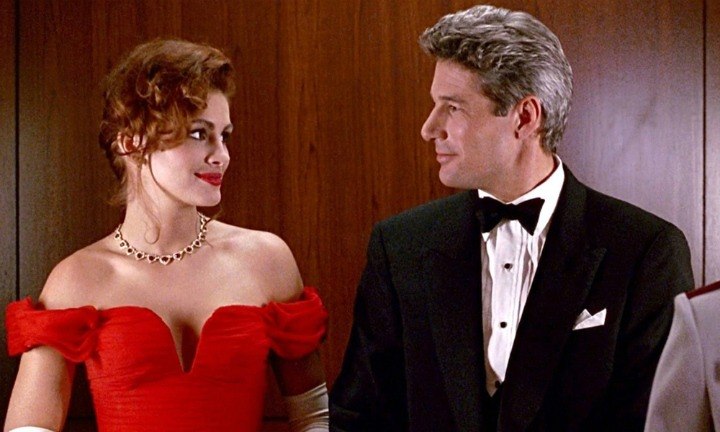 In 1990, Roberts got a starring role opposite Richard Gere in Pretty Woman.  In the film, the then 23-year old played Vivian Ward, a prostitute who falls hard for a wealthy businessman. However, the pair soon discovers that fitting into each other lives is not an easy feat.
The film was a box office sensation making $463.4 million. The actress took home a Best Actress Award at the Golden Globes for her role and was officially cemented in the industry as Hollywood's Sweetheart.
Next: Box office bombs
7. Some minor setbacks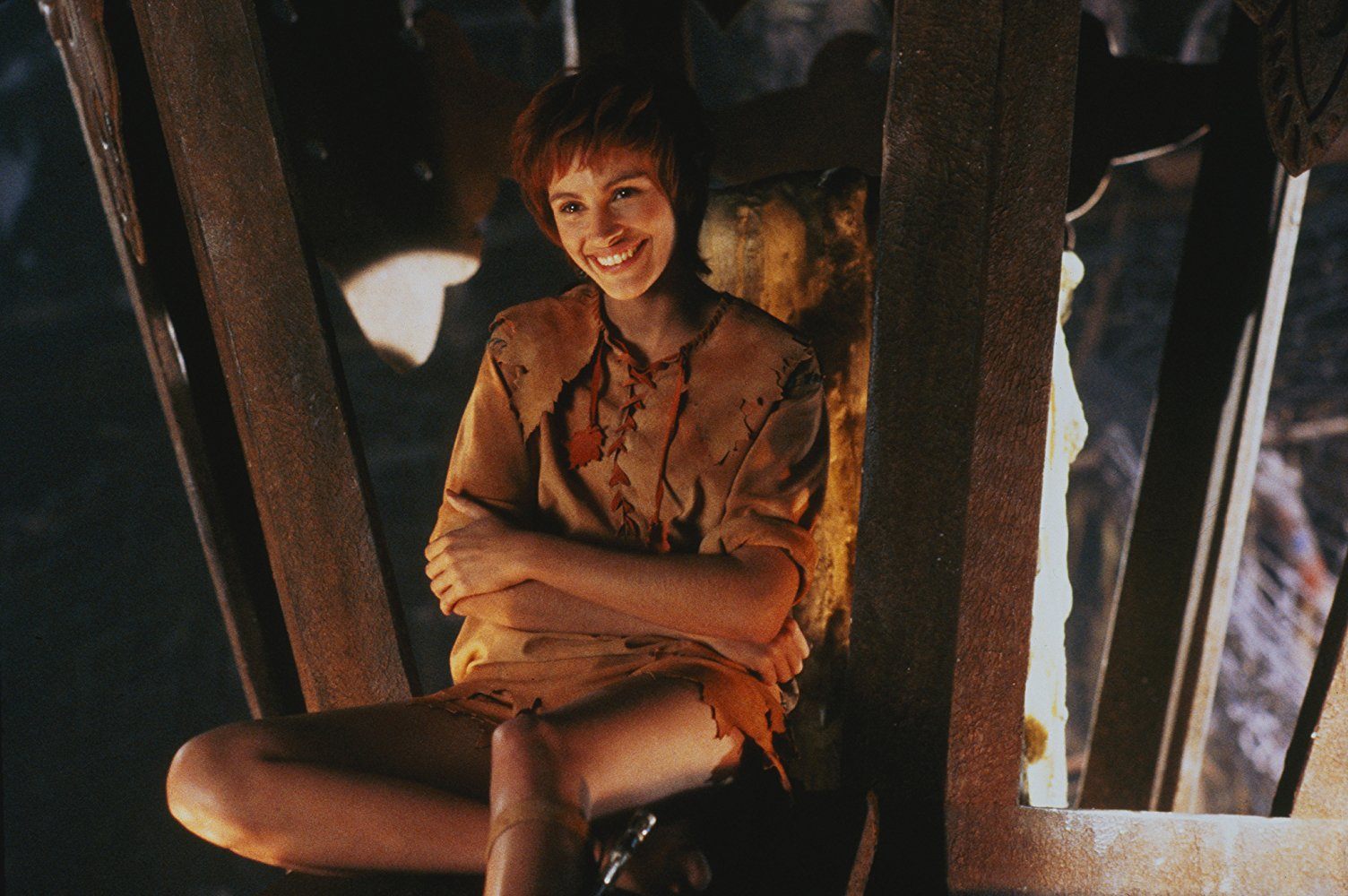 Though most of Robert's films in the '90s did well, there were a few disappointments sprinkled through the bunch. Her two follow-ups to Pretty Woman, Dying Young which received mixed reviews and Hook proved to be disappointments at the box office.
After two bombs, Roberts decided to step away from the spotlight for a moment to reassess her career. In the two years that followed she only had one cameo appearance in Robert Altman's 1992 film, The Player.
Next: Turning down major opportunities 
8. What Happened to Julia Roberts?
Hollywood was shocked by Roberts' sudden disappearance from the spotlight, so much so that People Magazine, printed a cover story that read, "What Happened to Julia Roberts?" During this period the actress was offered the role of Annie Reed in Sleepless in Seattle opposite Tom Hanks.  She turned it down, and the role ultimately went to Meg Ryan. She was also offered the role of Lucy Eleanor Moderatz in While You Were Sleeping which eventually went to Sandra Bullock.
Next: Runaway bride 
9. The scandal of the decade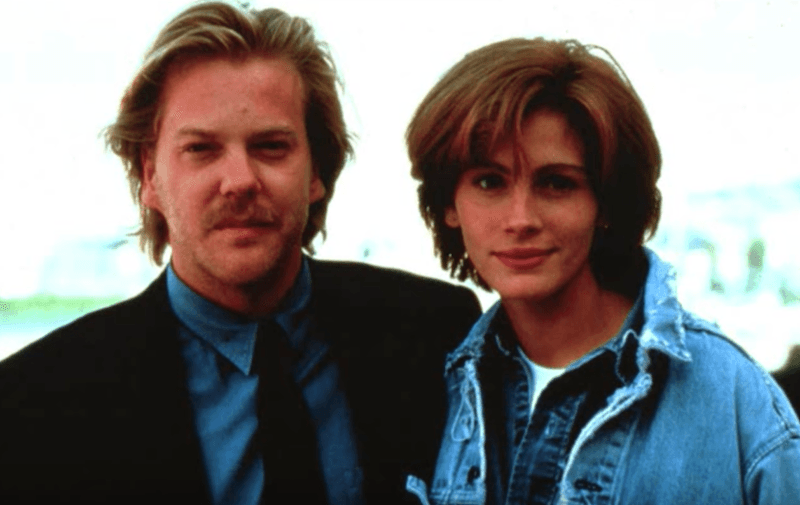 In reality, Roberts was dealing with some fallout in her personal life. She'd been engaged to actor Keifer Sutherland whom she met on the set of Flatliners. She had broken off her engagement to actor Dylan McDermott to be with Sutherland. In June 1991, just three days before the actress was set to walk down the aisle, she called it off and ran off with her fiancé's friend, Jason Patric. The actors' relationship had been volatile. Sutherland loved to drink and had been carrying on with an exotic dancer during his relationship with Roberts. He learned about their wedding being called off from a mutual friend who called him with the news.
In 2006, the 24 actor told Rolling Stone, "I commend Julia for seeing how young and silly we were, even at the last minute, even as painful and as difficult as it was. Thank God she saw it."
Next: A scandalous romance 
10. Hounded in the press
Jason Patric is actor Jackie Gleason's grandson. He was pretty tight with Sutherland who had invited him but then disinvited him to the wedding. Just one day after calling off her wedding, Patric arrived at the Canyon Ranch Spa in Tucson where Roberts was hiding out with friends.
The pair jetted off to Ireland where the press hounded them. People reported, "The engagement ring was off her finger. She looked very drawn. She had lost a lot of weight. Her hair was a pale orange, like a dye job gone wrong."
Their romance was dead by 1992 and Roberts decided to return to the big screen.
Next: Back on top
11. Returning to the big screen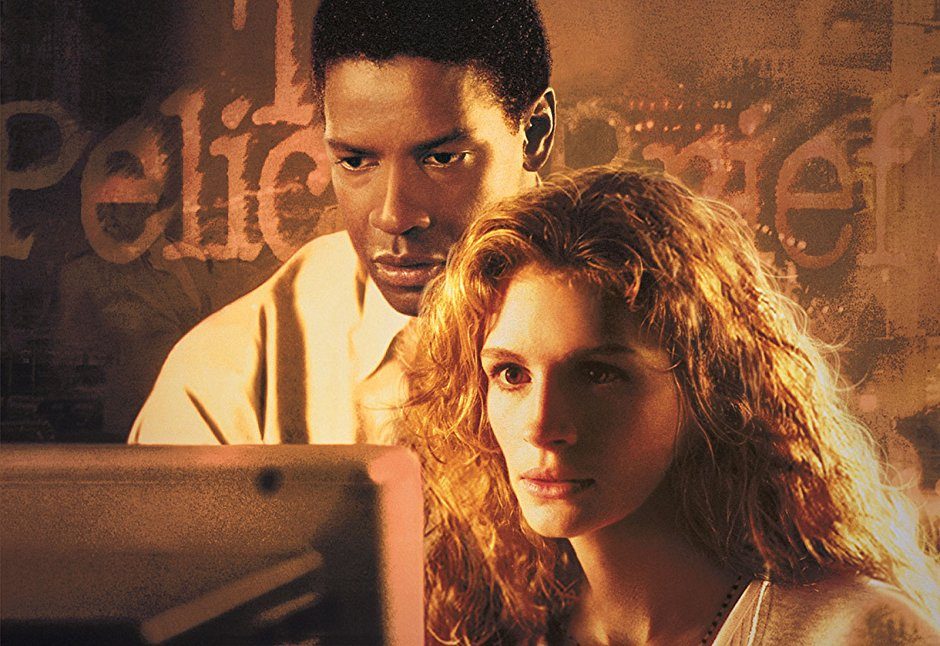 Roberts returned to the big screen after a two-year break in 1993 where she starred opposite Denzel Washington in The Pelican Brief. The movie was based on John Grisham's 1992 novel of the same name. Roberts starred as a young law student named Darby Shaw who teams up with Washington Herald reporter Gray Grantham (Washington) to unravel a conspiracy involving senior government figures.
The film was a massive box office success and the ultimate comeback for Roberts.
Next: A quickie wedding 
12. A short-lived marriage
On June 27, 1993, after just three weeks of dating, Roberts married country singer Lyle Lovett in Marion, Indiana. The couple had met briefly on the set of The Player and became friendly. Roberts was 25 when they wed, and Lovett was ten years her senior.
By the time they wed, Roberts was already getting back into the swing of things with her career. They tied the knot during one of her weekends off from filming, The Pelican Brief. Roberts had two days with Lovett before she had to report back to the set to continue filming. At the time, Lovett himself was busy touring.
The couple was married just 21 months before they pulled the plug, though they remained friends. Lovett told People that he had never spent seven straight days with Roberts.
Next: '90s "It" girl
13. Hitting her stride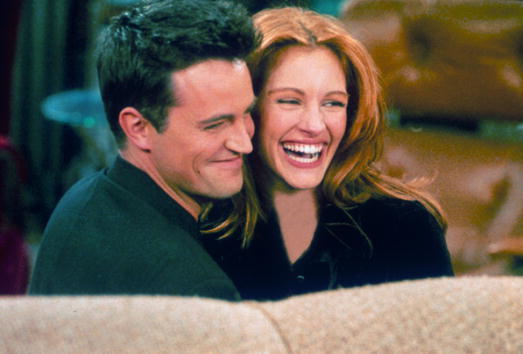 After The Pelican Brief, Roberts hit her stride in Hollywood. She appeared in several films every single year. Some of her most famous roles were in Flatliners, Sleeping with the Enemy, My Best Friend's Wedding, Stepmom, Notting Hill, Conspiracy Theory, and Runaway Bride to name a few.
By this point, Hollywood could pretty much guarantee that anytime they put Roberts in a movie, they would get a good bang for their buck. She also had guest roles on Friends (she briefly dated actor Matthew Perry), and on Sesame Street. Roberts would become the highest-paid actress through the 1990s.
Next: Humanitarian efforts 
14. The people's actress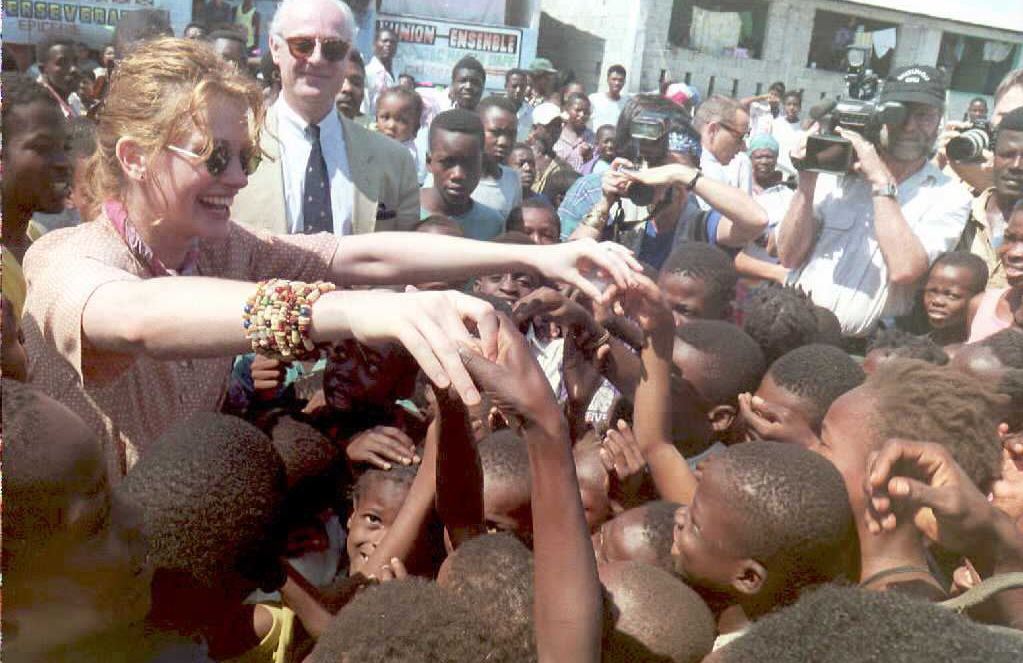 Roberts wasn't just beloved in the acting world, she extended her hands, smile, and energy across the world with her humanitarian efforts. She has given her time and resources to UNICEF as well as to other charitable organizations. In the mid-90's she traveled to Port-Au-Prince, Haiti to lend a hand at the St. Martin Health Center.
The actress decided to go to Haiti to educate herself, and when she arrived, she found the poverty to be overwhelming. UNICEF hoped that her visit would spark an outpouring of donations.
Next: Oscar winner 
15. The role of a lifetime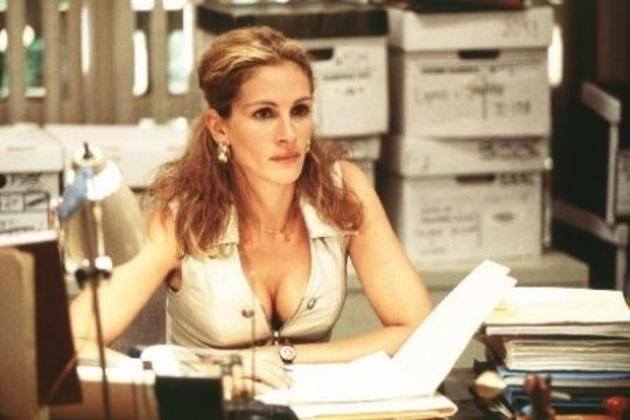 In 2000, Roberts landed the role of a lifetime as the real-life single mother and environmental activist in Erin Brockovich. Based on a true story, Brockovich led a fight against a California power company that allegedly poisoned a small town's water supply.
She would receive an Andacemy Award for her role.
Next: Ruling the box office in the new Millenium 
16. Mega-star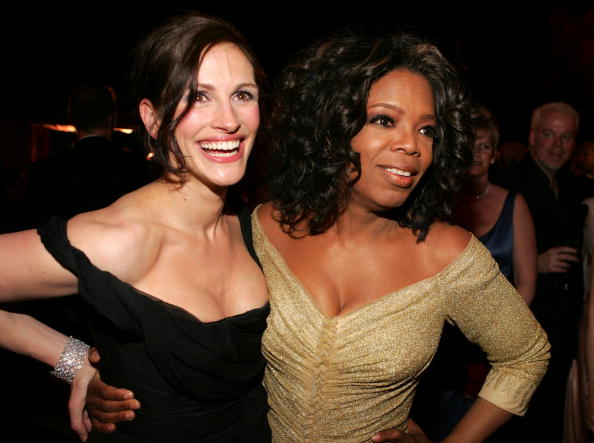 Roberts was paid $20 million for her work in Erin Brockovich. She was the first woman to receive such a hefty paycheck for her work in Hollywood. Post Brockovich, the actress starred in a slew of films including, America's Sweethearts, The Mexican, Ocean's Eleven, Mona Lisa Smile, Closer, Grand Champion, Full Frontal, Confessions of a Dangerous Mind, and Ocean's Twelve. She also appeared in a Dave Matthews Band's music video for the song "Dreamgirl."
Next: A love of a lifetime 
17. Love, again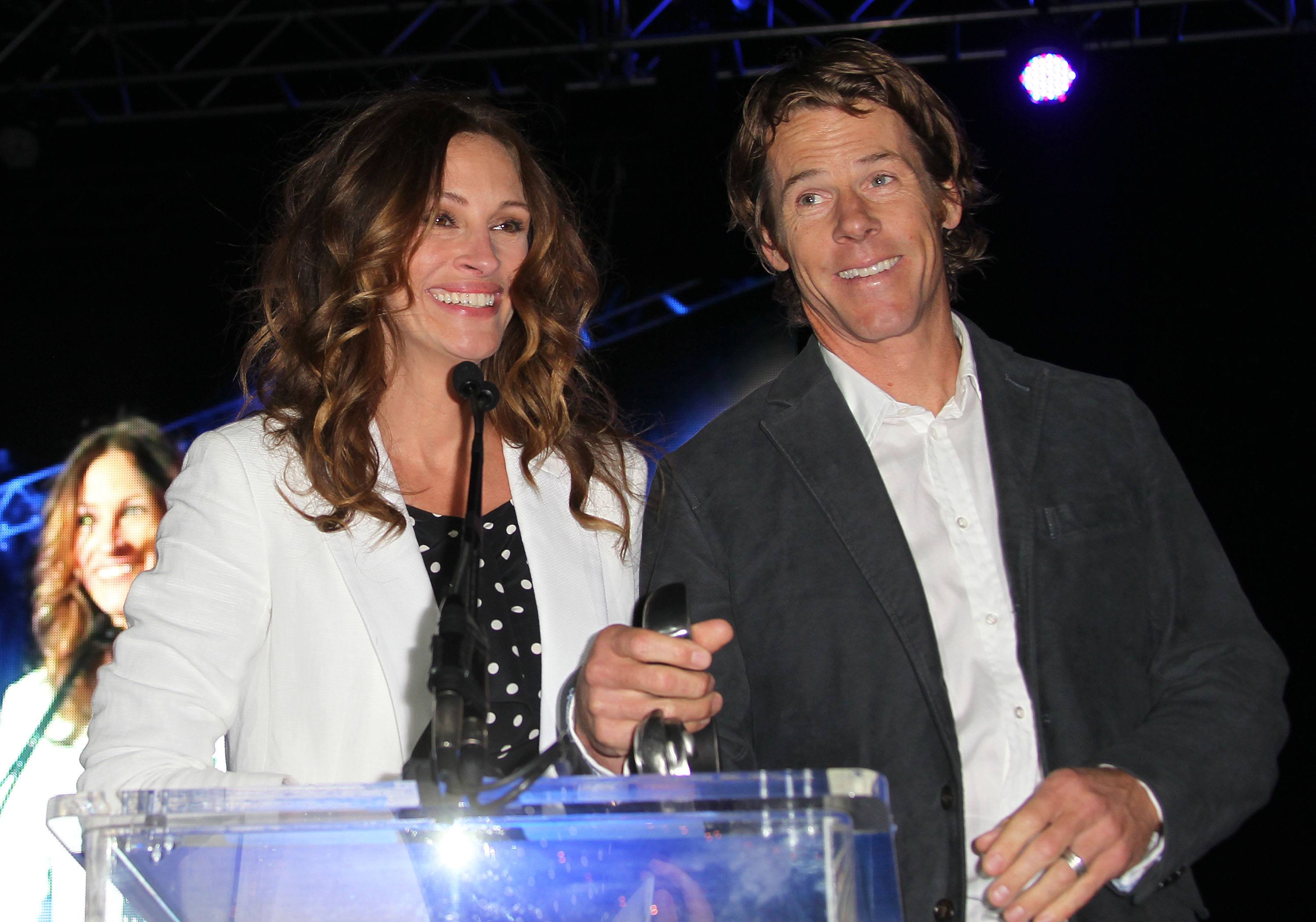 By 2000, Roberts had been dating actor Benjamin Bratt for four years when she teamed up with her longtime friend Brad Pitt for the film, The Mexican. On set, the actress connected with cinematographer Danny Moder. When the pair met and struck up a friendship, Manor was married to makeup artist Vera Steimberg.
The pair couldn't keep away from each other, Roberts ended things with Bratt and Moder filed for divorce in 2001. He and Roberts wed on July 4, 2002. For Steimberg's part, she told Britain's Sun, "Danny has a roving eye … and he won't change." She also said she would never forgive Roberts.
Next: A very private family life
18. Babies on the brain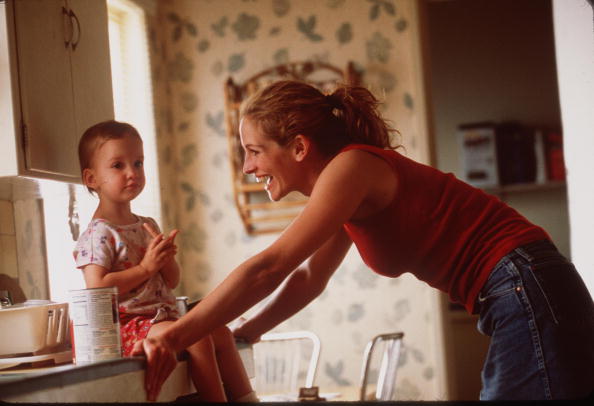 After having romances in the public eye, Roberts and Moder decided to take a different stance with their marriage. They have three children, twin daughter, Hazel Patricia Moder, twin son, Phinnaeus "Finn" Walter Moder who were born November 28, 2004 and son, Henry Daniel Moder who was born June 18, 2007. The Roberts/Moder clan resides on a ranch in Taos, New Mexico and have an extremely private family life.
The couple rarely even attends events together.
Next: Taking center stage 
19. Taking over Broadway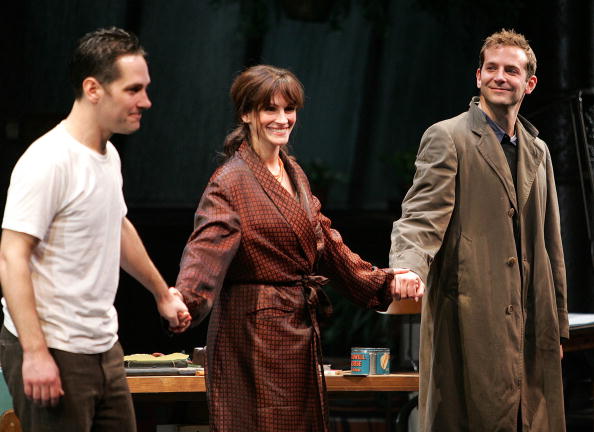 By the mid-2000s Roberts had conquered film, so it only seemed natural that she would step onto the theater stage. In 2006, the actress made her Broadway debut opposite Bradley Cooper and Paul Rudd in Three Days of Rain.
The show ran for 12-weeks but had mixed reviews. However, it was a massive financial success. The show earned $12 million.
Next: A minor misstep  
20. Another career stumble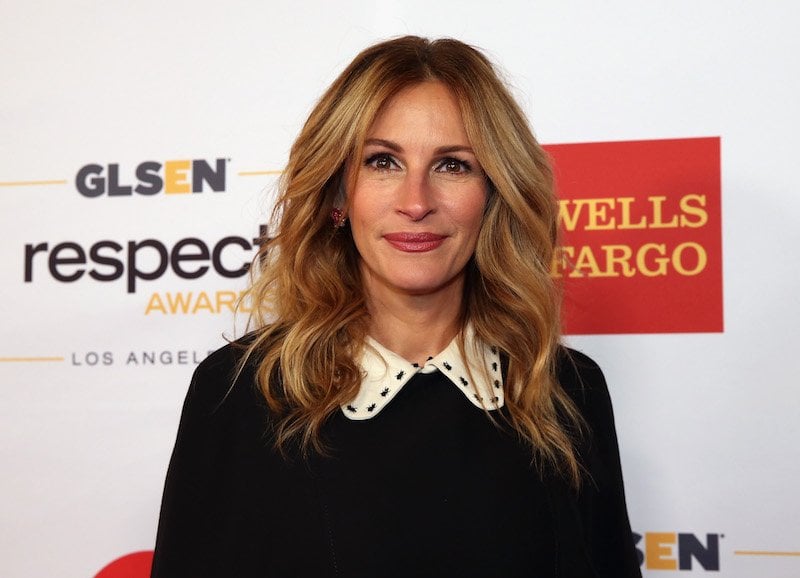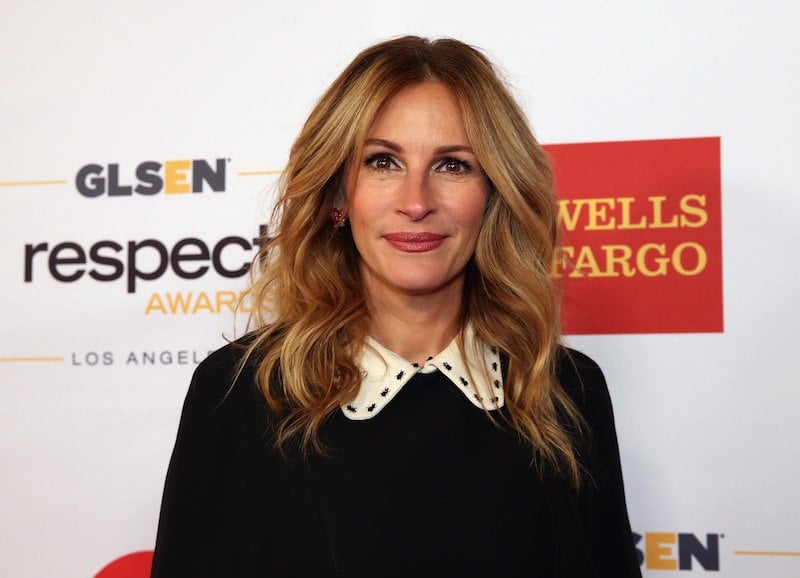 Fresh off of her work with Tom Hanks and the late Phillip Seymour Hoffman in Charlie Wilson's War in 2007, Roberts received a Globe Globe nomination for Best Supporting Actress. However, her next title would be less successful. She along with Willem Dafoe, Emily Watson, and Ryan Reynolds starred in the family drama, Fireflies in the Garden.
Though the film premiered at the Berlin Film Festival, it never came to America.
Next: Laying low 
21. Time away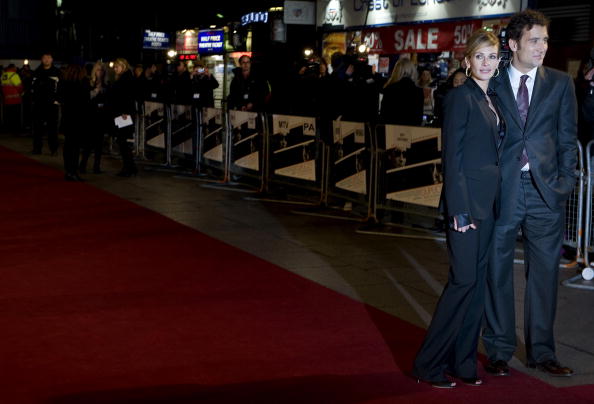 Like she'd done in the early '90s, Roberts stepped back for a few years before returning to the big screen opposite Clive Owen in 2009's Duplicity. The film was not a massive box office success, but critics and fans were pleased to see Roberts in movies once again.
The veteran actress explained her two-year hiatus to People Magazine, saying, "I don't have the bug to work. I have the bug to make good movies, and those don't come along very often."
Next: Behind the scenes
22. Working in the background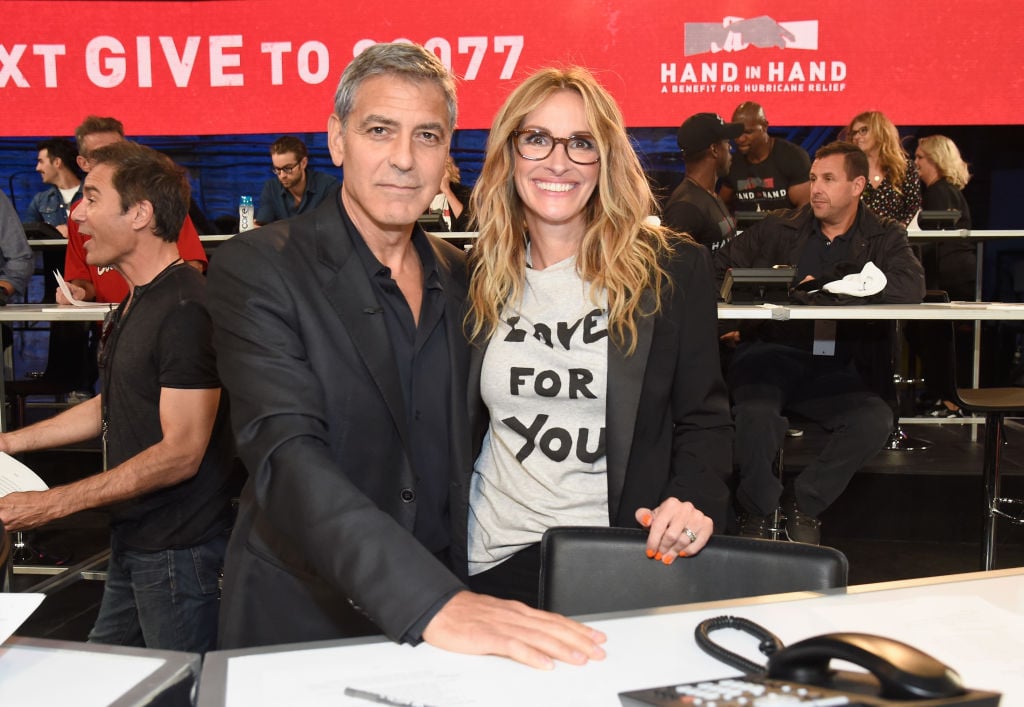 Though she might have stepped back from the spotlight during her time away, Roberts learned how valuable it is to work in the background of the entertainment industry. She served as an executive producer on the short-lived TV series Queens Supreme.
Next: A specific vision 
23. Red Om Films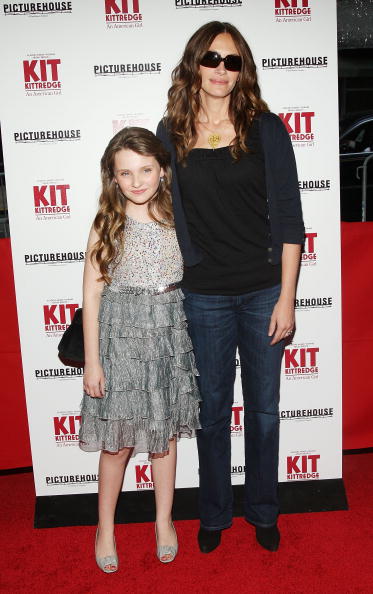 Roberts is very serious about her work as a producer, so much so that along with her sister, Lisa Roberts Gillan, and Marisa Yeres Gill she runs a production company called Red Om Films. Roberts served as an executive producer of the first four films of the American Girl film series released between 2004 and 2008.
One of those films was Kit Kittredge: An American Girl, starring Abigail Breslin.
Next: A strange statement 
24. Born to be a wife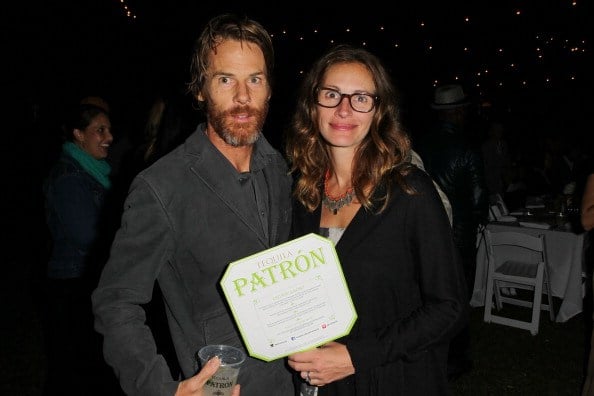 Since Roberts and Moder are so secretive many people have speculated about their marriage; there have been rumors that they live in separate houses, and that Roberts has forced Moder away from the camera to bcome a stay-at-home dad.
Though none of this has been corroborated, Roberts has said some strange things about her marriage. She told ABC News, "I was born to love and to be the wife of this man. People don't know anything. People assume. People decide. It is not for me to ask anybody to assume or decide or feel differently."
Next: A stunning cinematic journey 
25. Returning to her roots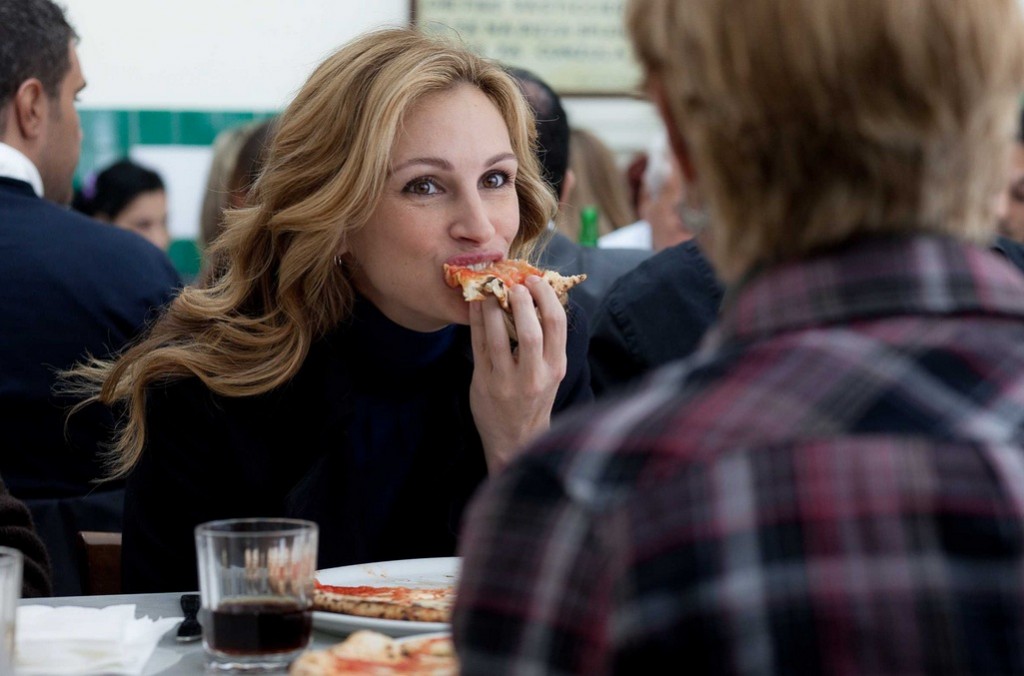 A decade after Erin Brockovich, Roberts returned to her biopic roots with the film adaptation of Elizabeth Gilbert's Eat, Pray, Love. Roberts played Liz who is trying to recover after a shocking divorce. To begin the healing process, Liz embarks on a quest of self-discovery that takes her to Italy, India, and Bali.
The film was praised as lush and honest, and it was a massive box office success. Twenty years after Pretty Woman, Roberts proved she was still the queen of the box office.
Next: Some sacred beliefs 
26. A personal stake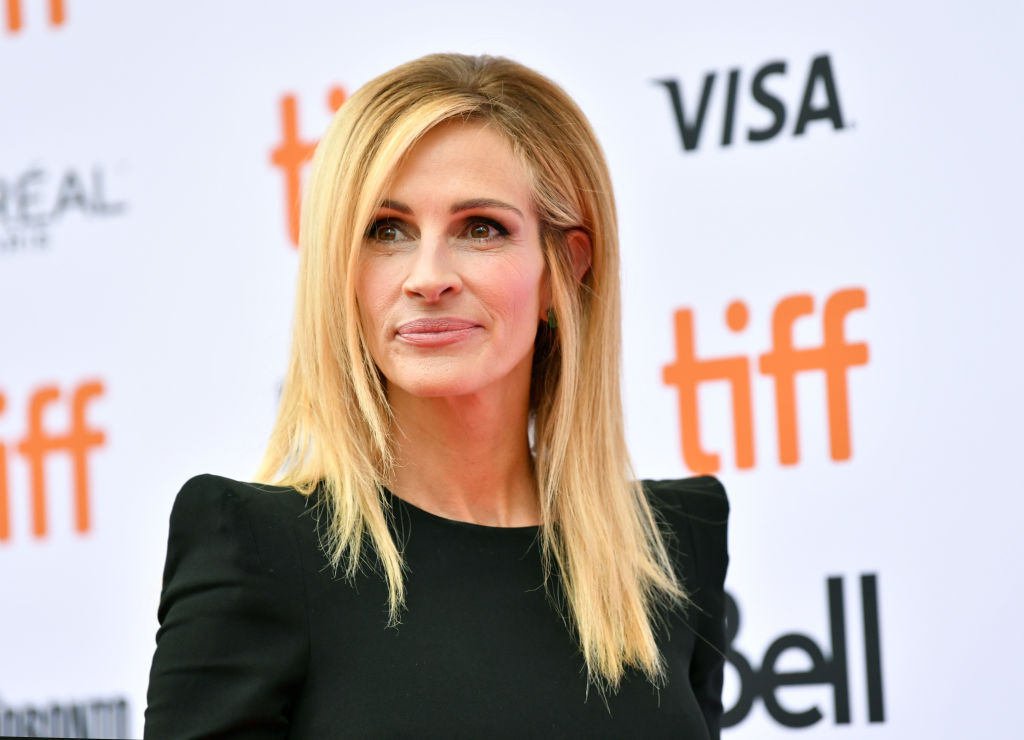 Perhaps Roberts was compelled to step into Liz's shoes in Eat, Pray, Love because she believes in and practices Hinduism. The actress follows the guru Neem Karoli Baba. When she was filming Eat, Pray Love, the Ocean's Eleven star gave her children new names after Hindu gods, Laxmi for Hazel, Ganesh for Phinnaeus, and Krishna Balram for Henry.
Next: Back in the Academy's favor 
27. The Oscars again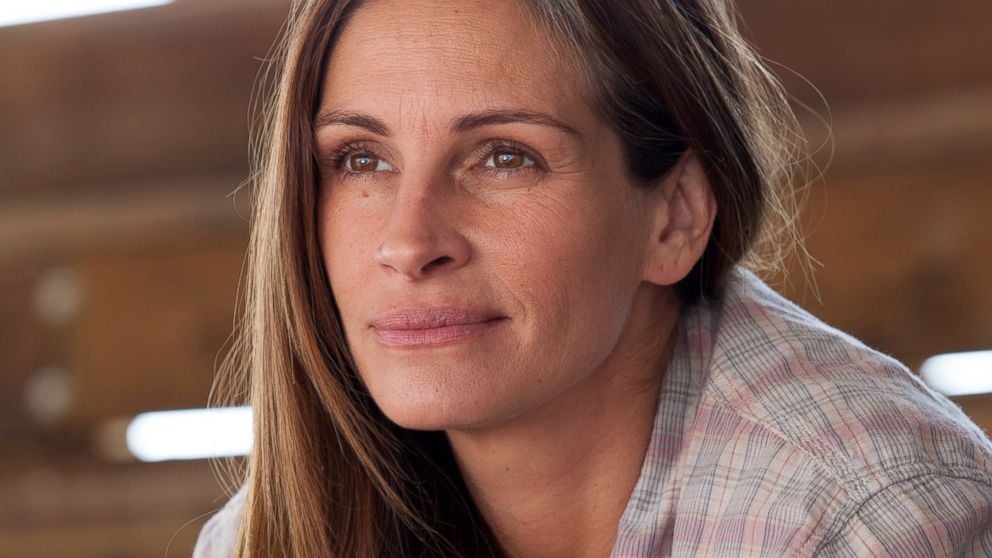 Though she didn't exactly rev up her movies to the level that they were in the '90s, post-Eat, Pray, Love Roberts began starring in more films. In 2013, she starred opposite, Meryl Streep in August: Osage County.
The film follows three sisters, Barbara (Roberts), Karen (Juliette Lewis) and Ivy (Julianne Nicholson) who all return home to their mother Violet (Streep) after the death of their father. The film garnered Roberts her fourth Oscar nomination, this time for Best Supporting Actress.
Next: Getting the "E" in EGOT
28. An Emmy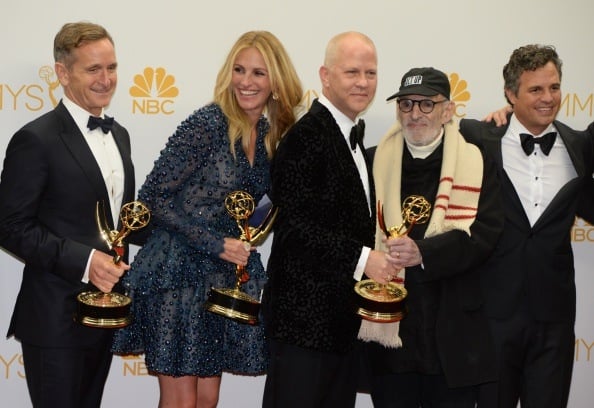 If Roberts ever wants to go for an EGOT, she already has two pieces of the puzzle. In 2014, she took home an Emmy Award for her supporting role in the HBO movie, The Normal Heart. Based on Larry Kramer's play, the movie explores the lives of a group of gay men during the early years of the HIV/AIDS crisis.
Roberts played a concerned doctor desperate to help her patients. Mark Ruffalo, Matt Bomer, and Jim Parsons also starred in the film.
Next: A new drama 
29. Ben is Back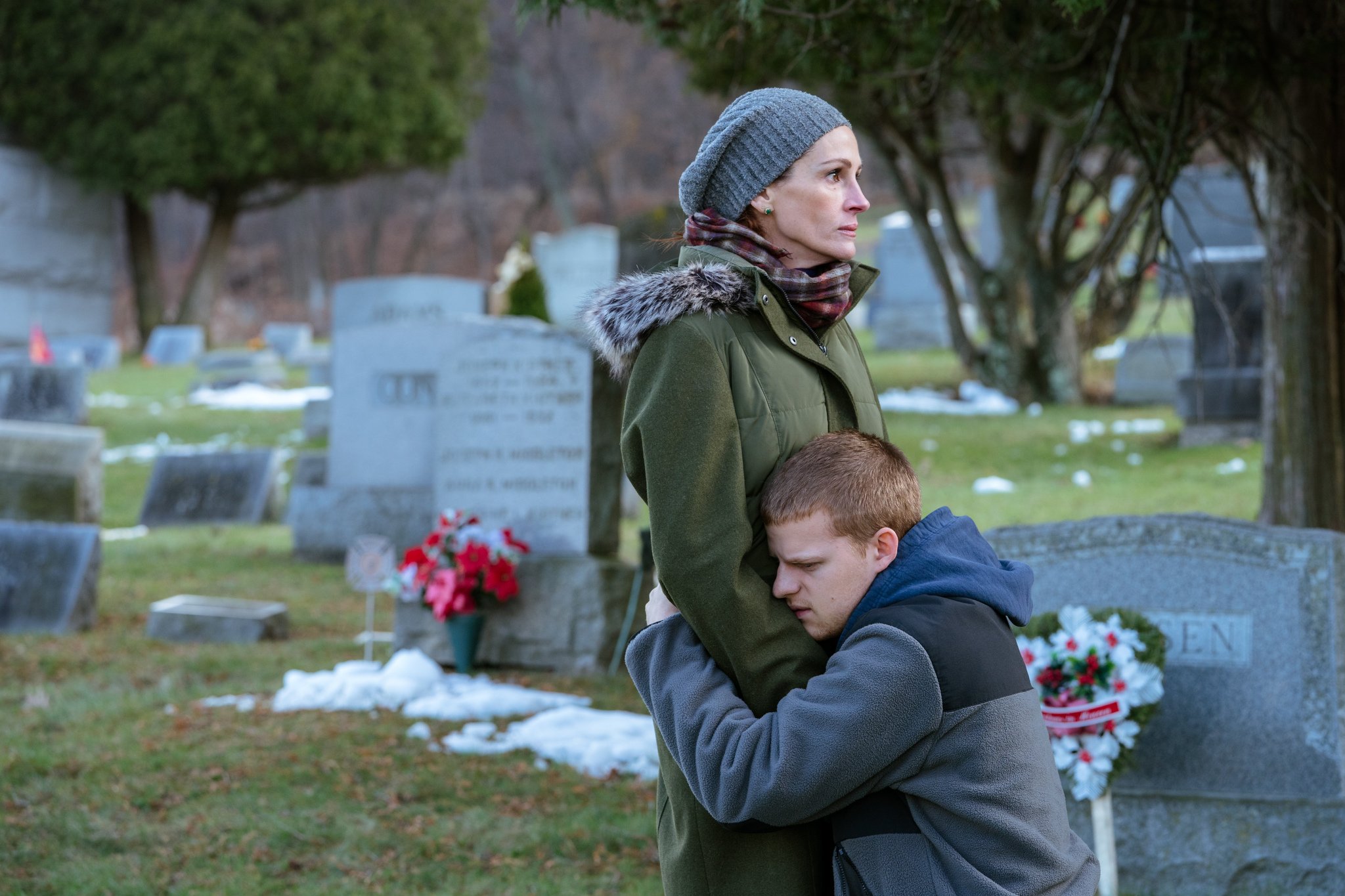 We might see the legendary actress at the 2019 Oscars depending on how her latest film, Ben is Back is received. The film follows nineteen-year-old Ben Burns (Lucas Hedges) who has struggled with drug addition. He returns home on Christmas Eve much to the delight of his mother Holly (Roberts) and the disdain of his siblings.
Told over the course of 24 hours, Holly must deal with some terrifying new truths about her child. Her unconditional love for her son is tested as she struggles to keep him clean.
Next: Headed to Amazon and HBO
30. Julia does TV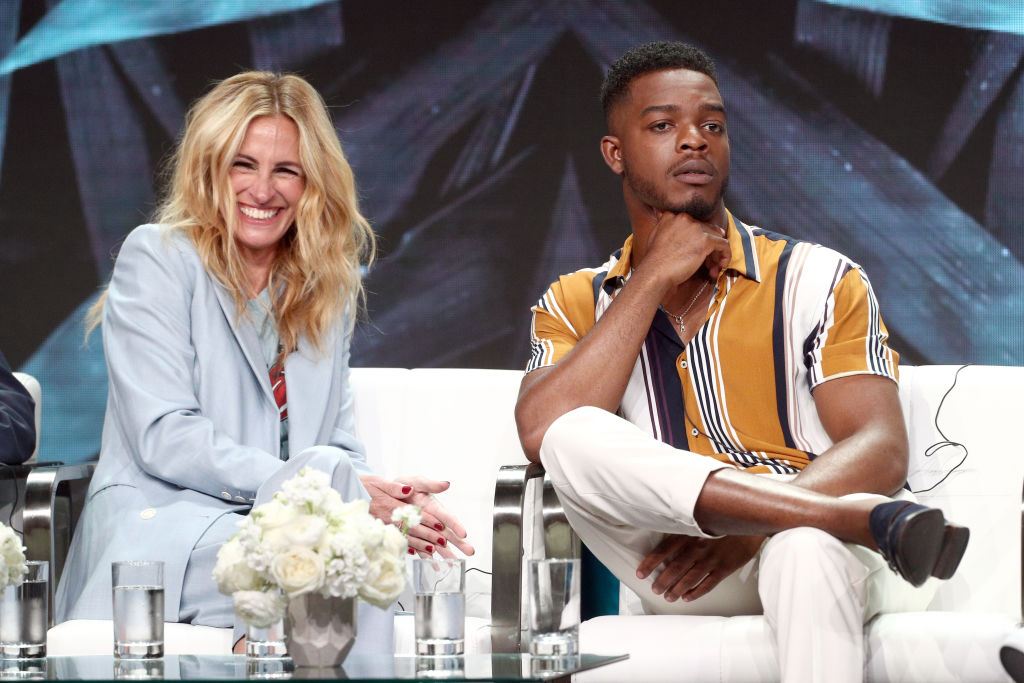 The entertainment landscape is very different than it was when Roberts first began acting thirty years ago. These days, TV is all the rage, and we're about to see what the Academy Award winner can do on the small screen. Roberts is set to star in the Amazon Prime series Homecoming and the  HBO limited series, Today Will Be Different.