Looking Back at Shaquille O'Neal's Acting Career
When it comes to the multi-hyphenate celebrity, few have the eclectic resume that NBA superstar Shaquille O'Neal has.
At any given moment, O'Neal was a rapper, a basketball player, a video game star, a pitchman, or an actor. This acting career has become somewhat infamous but memorable. For a time in the mid-nineties, however, Hollywood was banking on O'Neal's real star power to make some money. 
Shaq goes to Hollywood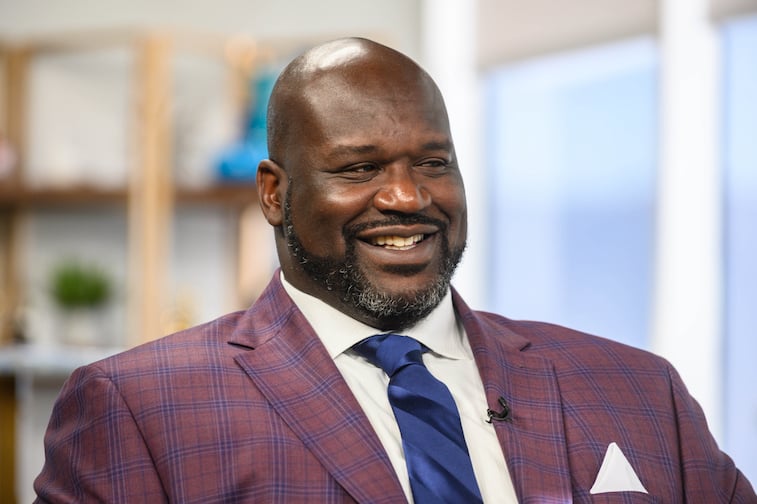 RELATED: How Shaquille O'Neal Spent His Whole L.A. Lakers Paycheck In Two Days
Around the same time that O'Neal was drafted in 1992, he had his first taste of Hollywood. In the movie Blue Chips, Nick Nolte plays a basketball coach who is desperate for a win. In a world where some of the top schools in the country are illegally paying their players, Nolte had to figure out just how far he was willing to win a basketball game. 
To add a sense of realness to the movie, director William Friedkin and his crew drew from the real basketball world. Legendary coaches and players appeared throughout the film. Among these players were future teammates Shaquille O'Neal and Penny Hardaway, who played two of the team's star players. Even at an early age before his superstardom, O'Neal showed the charisma to be a bigger star.
After going number one in the 1992 NBA Draft, he became a mainstay on television through commercials, talk show appearances, and guest spots on several shows. As O'Neal proved that his talent was more than hype, he became a household name that spread beyond the realm of basketball fandom. By the mid-nineties, Hollywood came calling in a more significant way.
Kazaam, Steel, and an infamous legacy
O'Neal has always been a master of branding. Ten years removed from his NBA career, he is still a staple of American media. One would be hard-pressed to turn on a basketball game and miss a commercial starring O'Neal. The height of this hype, however, was during his days with the Orlando Magic. While they weren't his winningest days, O'Neal was still fresh on everybody's mind.
The 1990s were a golden age for family entertainment, and O'Neal had the star power and the kid-friendly image to be a draw for people everywhere. Hollywood saw this.
O'Neal headlined two movies in the mid-1990s called Steel and Kazaam. While neither was a box office success, they have become cult classics for basketball fans everywhere.
Kazaam tells the story of a rapping Genie who gets trapped in a boombox before being released by a young boy. Throughout the movie, Kazaam raps and performs feats of magic while helping the boy rekindle a relationship with his father. The film has become the source of both ridicule and nostalgia. 
O'Neal's second attempt at a Hollywood stardom was in Steel. Based on DC Comics character, Steel was a superhero movie at a time when any superhero but Batman wasn't bound to draw a crowd at the box office. Like Kazaam, the film tanked.
These movies were an essential step in O'Neal's career, however, as they helped him learn to focus on basketball. 
This didn't stop him from taking acting roles, however.
O'Neal's later work
RELATED: Shaq's Early Tweets Helped Bring Sports and Social Media Together
O'Neal began to focus on basketball after switching to the Los Angeles Lakers. However, his Hollywood ambitions still came to play from time to time. He might not have taken any starring roles, but O'Neal cameoed in several movies throughout the years, from Scary Movie 4 to a slew of Adam Sandler movies.
Recently, O'Neal took on his most prominent role in two decades. In Uncle Drew, Kyrie Irving plays an aging basketball player who teams up with O'Neal and several other former NBA players as they try to win a tournament at Rucker Park.
The film was a hit with basketball fans and showed the O'Neal still has the chops to carry an entertaining movie. Time will tell if he ever tries to take on big roles again, but O'Neal's legacy on film is one of the more fascinating aspects of his entire career.