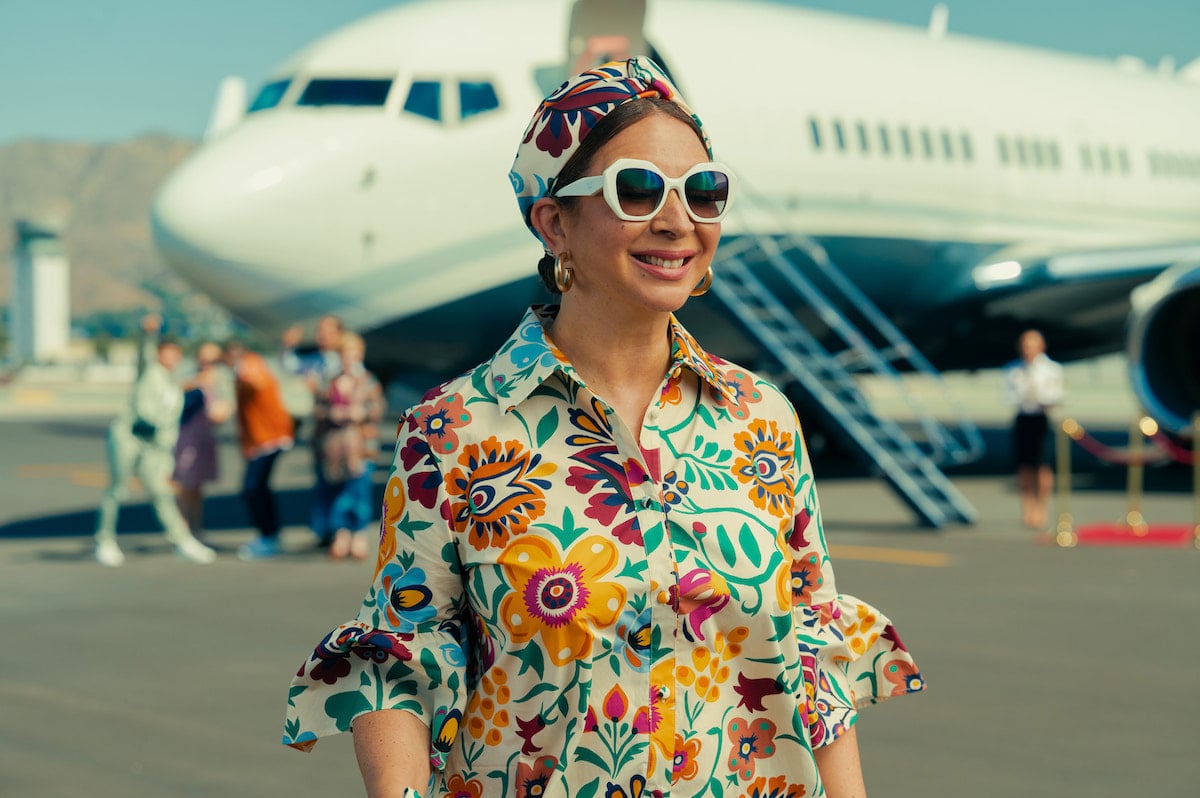 'Loot' Season 1 Episode 2 Recap: 'Bienvenidos a Miami'
'Loot' recap: Molly's attempt at a full day's work gets off track with a disastrous trip to Miami and, later, some team bonding.
A Loot Season 1 Episode 2 recap is here and Molly Novak (Maya Rudolph) is off to Miami. The billionaire sets out to put in a full day at the office in the second installment of the Apple TV+ original series before cutting out early and hopping on her private jet.
[Spoiler alert: This article contains spoilers from Loot Season 1 Episode 2: "Bienvenidos a Miami"]
'Loot' Season 1 Episode 2: Molly has a slow day at the office
"Bienvenidos a Miami" begins with Molly waking up for a day at the office. She gets out of bed and looks out her windows to an expansive ocean view. Molly proceeds to go about her morning routine. 
While she brushes her teeth, her staff does the same for her dogs. After getting her hair and make-up done, Molly heads to her closet to select from one of her many designer bags. Finally, she thanks her "support staff" and says she'll see them at — gasp — around 6:30 p.m. that evening. 
Molly arrives at her foundation's office and things don't get off to a good start. She sits through what feels like an excruciatingly long staff meeting. Then Sofia Salinas, played by Pose's Mj Rodriguez, gives the billionaire research packets to read. 
Loot Season 1 Episode 2, which began streaming on June 24, 2022, according to Apple TV, continues with Molly nodding off during her reading. Much to her disappointment, the clock has barely moved. 
Then she gets an invite to attend a friend's fragrance launch in Miami, Florida, with dinner, drinks, and a big gala. Molly reluctantly declines the invite, insisting she's made a commitment to focus on her foundation. 
Molly takes everyone to Miami for team bonding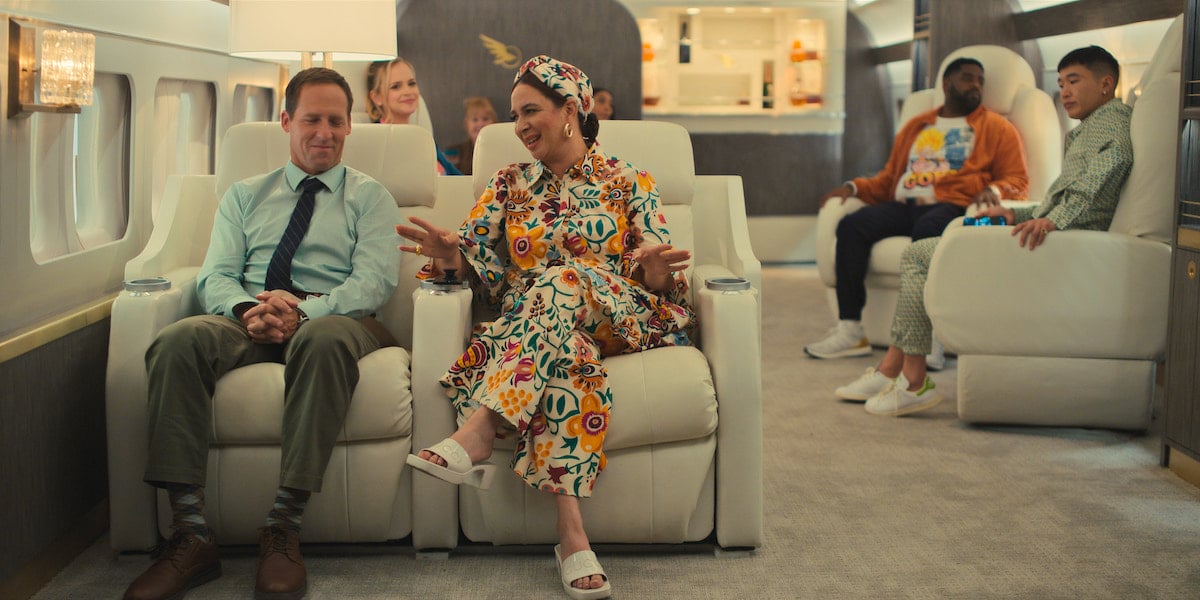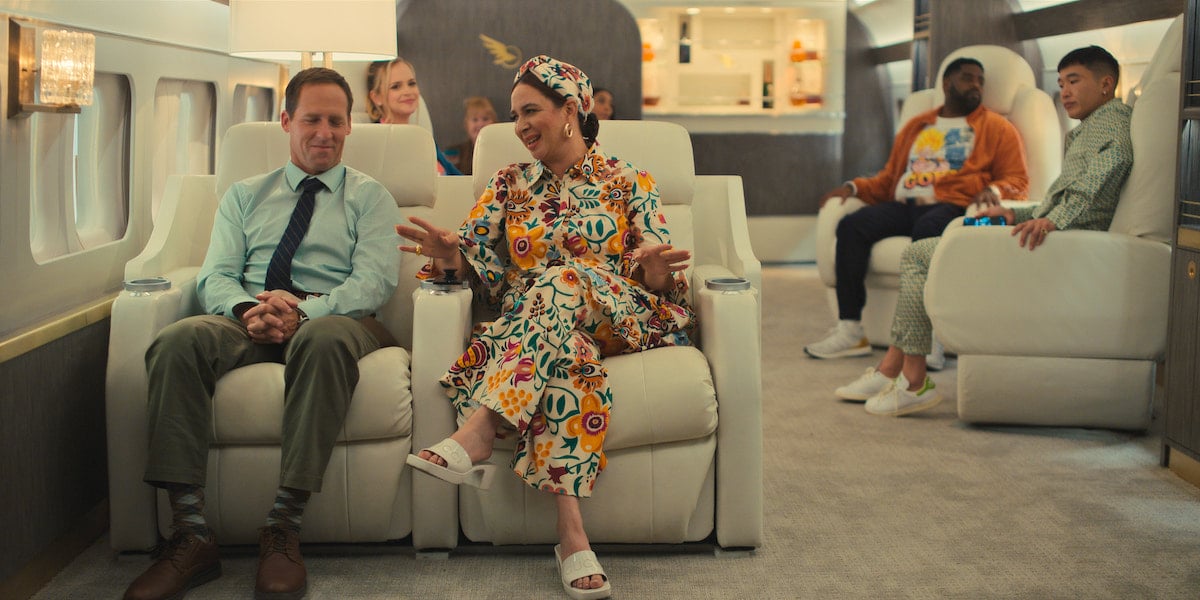 Although she initially said she couldn't make it to Miami, Molly has a change of heart. She sends cars to pick up Sofia, the nerdy but lovable accountant Arthur (Nat Faxon), Rhonda (Meagen Fay), and her cousin, Howard (Ron Funches). On the tarmac with her private jet ready to go, Molly explains they're going on a spur-of-the-moment trip to Miami for team bonding. 
What they don't know is that Molly's friends invited her for a fragrance launch. Reluctantly, Sofia agrees and they hop on Molly's jet, which comes complete with a hot tub and Wi-Fi. 
Following some brief but frightening turbulence, they're forced to land and wait out a storm. Sitting in the airport hangar, Molly's assistant Nicholas (Joel Kim Booster) reveals the real reason for the trip. 
Upset with the entire situation and frustrated they missed an important meeting, Sofia decides to head back to Los Angeles, California, on a commercial flight. The rest of the staff joins her while Nicholas and Molly head to Miami on their own. 
'Loot' recap: Molly returns for an important meeting and some team bonding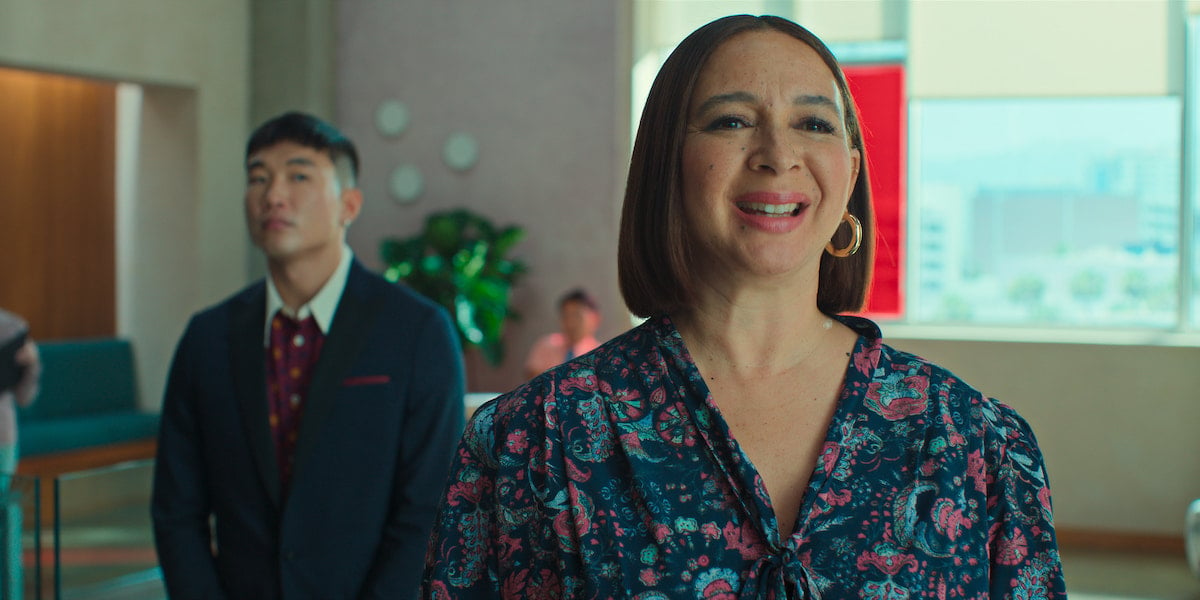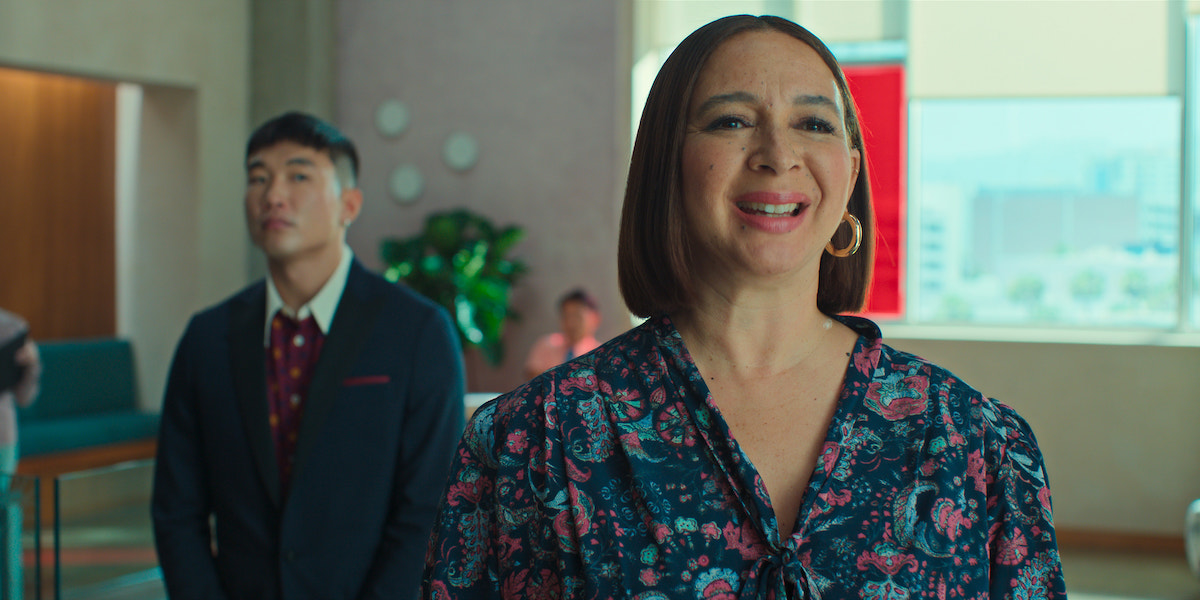 Molly's trip to Miami doesn't last long. She cuts her time there short to go back to L.A. for the meeting that got derailed. To Sofia's surprise, she proves to be an asset. When the meeting looks like it's going nowhere, Molly steps in to help. 
Later, she apologizes to the staff for lying about Miami. To make it up to them, she extends an invite to a nearby restaurant after work. Just when it looks as if everyone decided not to come, the foundation's staffers arrive. Molly gets the conversation started and everyone bonds.
Loot premiered on June 24 with the first three episodes after which a new installment drops weekly on Apple TV +.