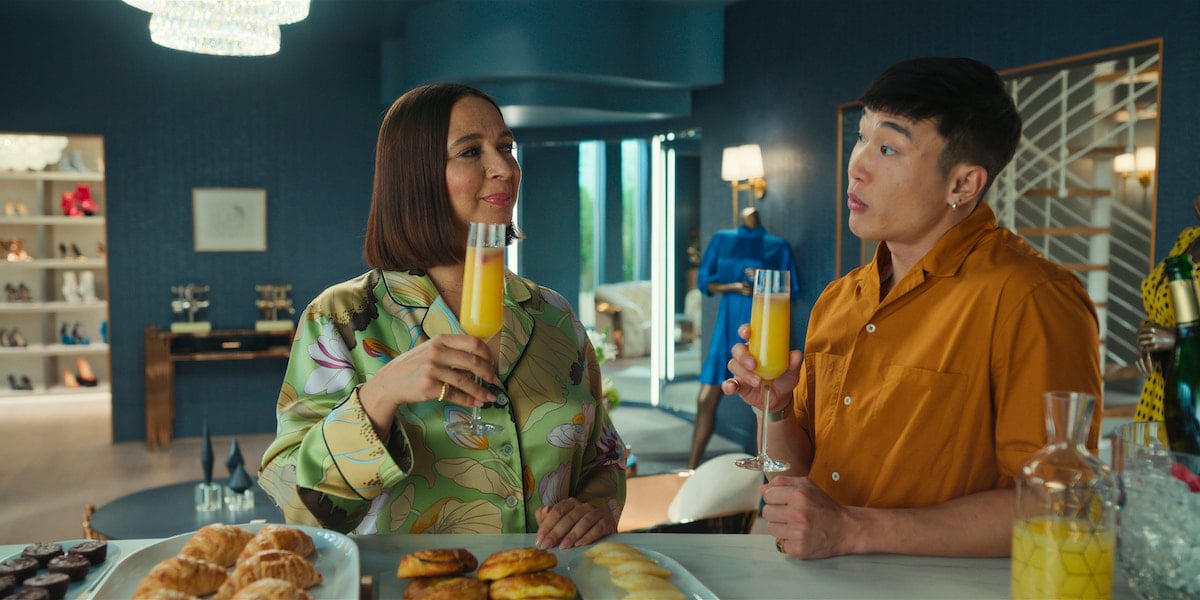 'Loot' Season 1 Episode 3 Recap: 'Hot Seat'
In 'Loot' Season 1 Episode 3: 'Hot Seat,' Molly sees her ex-husband make a dig at her on national TV before agreeing to interviews of her own.
Maya Rudolph returns as billionaire divorcée Molly Novak in Loot Season 1 Episode 3: "Hot Seat." In the Apple TV+ original series' third installment, someone from Molly's past returns and shakes her confidence. 
[Spoiler alert: This article contains spoilers from Loot Season 1 Episode 3: 'Hot Seat']
'Loot' Season 1 Episode 3: Molly agrees to interviews after seeing her ex-husband on TV
With help from her devoted assistant, Nicholas (Joel Kim Booster), Molly has a full day of activities — poolside yoga, badminton, and watching The Notebook — planned. The reason? Her tech billionaire ex-husband, John Novak, played by Parks and Recreation's Adam Scott, is going on TV.
In the episode, which began streaming on June 24, according to Apple TV, John's sitting down for an interview with the woman he cheated on Molly with, 25-year-old Hailey (Dylan Gelula). So, Molly and Nicholas go through a list of activities as a distraction.
Their plan almost works. That is until Molly goes to the bathroom to watch clips of John's interview. She watches as he's asked to share his thoughts on her involvement with her foundation since their split. John says Molly has a "big heart" before calling what she's doing "more complicated than organizing a cocktail party." 
Molly preps for the interviews before canceling to go on 'Hot Ones'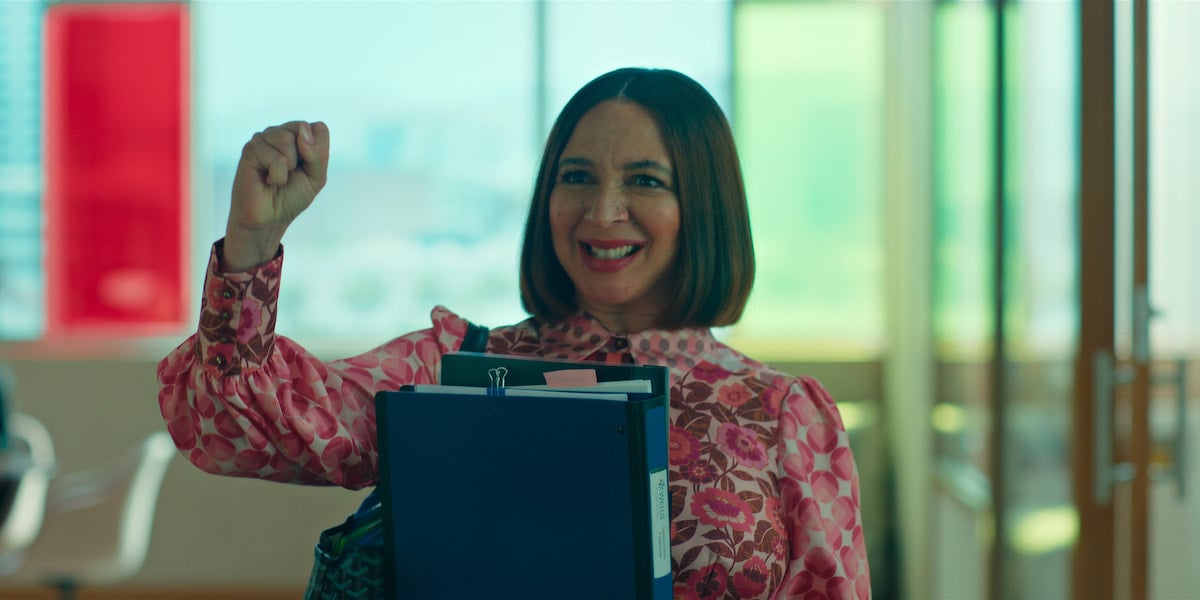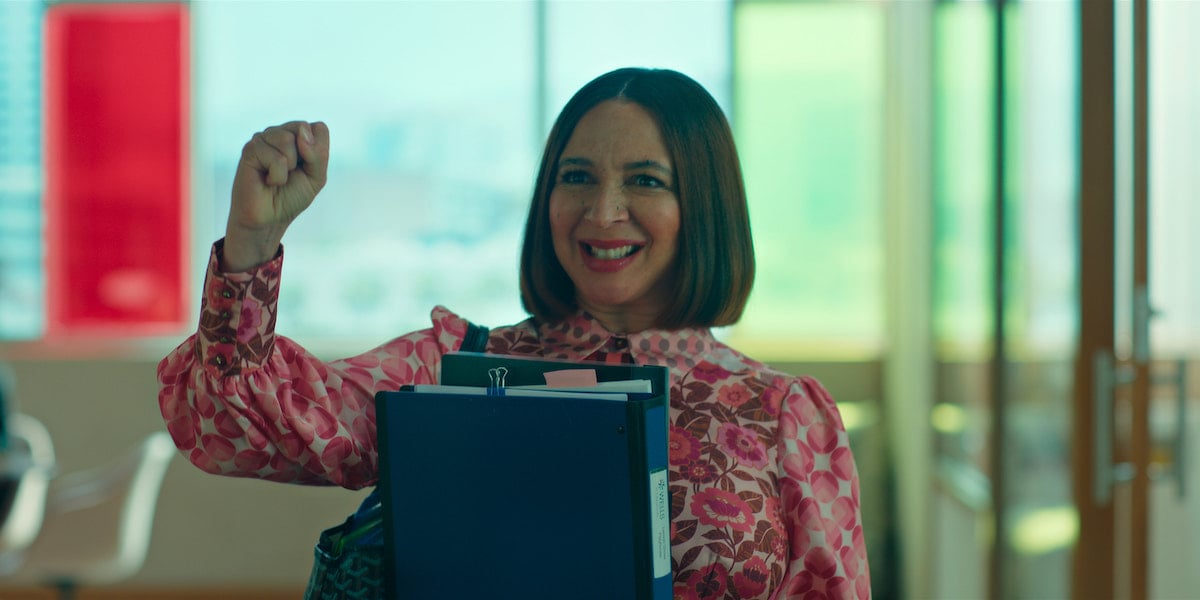 Following John's interview, Molly heads to the office to inform Sofia Salinas, played by Pose's Mj Rodriguez, and the rest of the staff, that she's agreed to do interviews. She plans on talking with 60 Minutes, NPR, and the like because she needs to prove she has substance. 
Sofia and the rest of the staff rally around Molly. They give her boxes of documents on all of the work they do in the Los Angeles area. Molly pores over papers but a visit to John's former study spooks her. 
The next day, the day of the interviews, Molly reveals she canceled them for something that's more "her." She agrees to appear on Hot Ones, the YouTube series that became a game show, with host Sean Evans.
Molly proceeds to have a beer-fueled meltdown on Hot Ones. Her appearance garners millions of views but doesn't help in playing down her out-of-touch billionaire image. Not to mention it doesn't reflect well on the foundation.
'Loot' Season 1 Episode 3 recap: Sofia apologizes and Molly tries again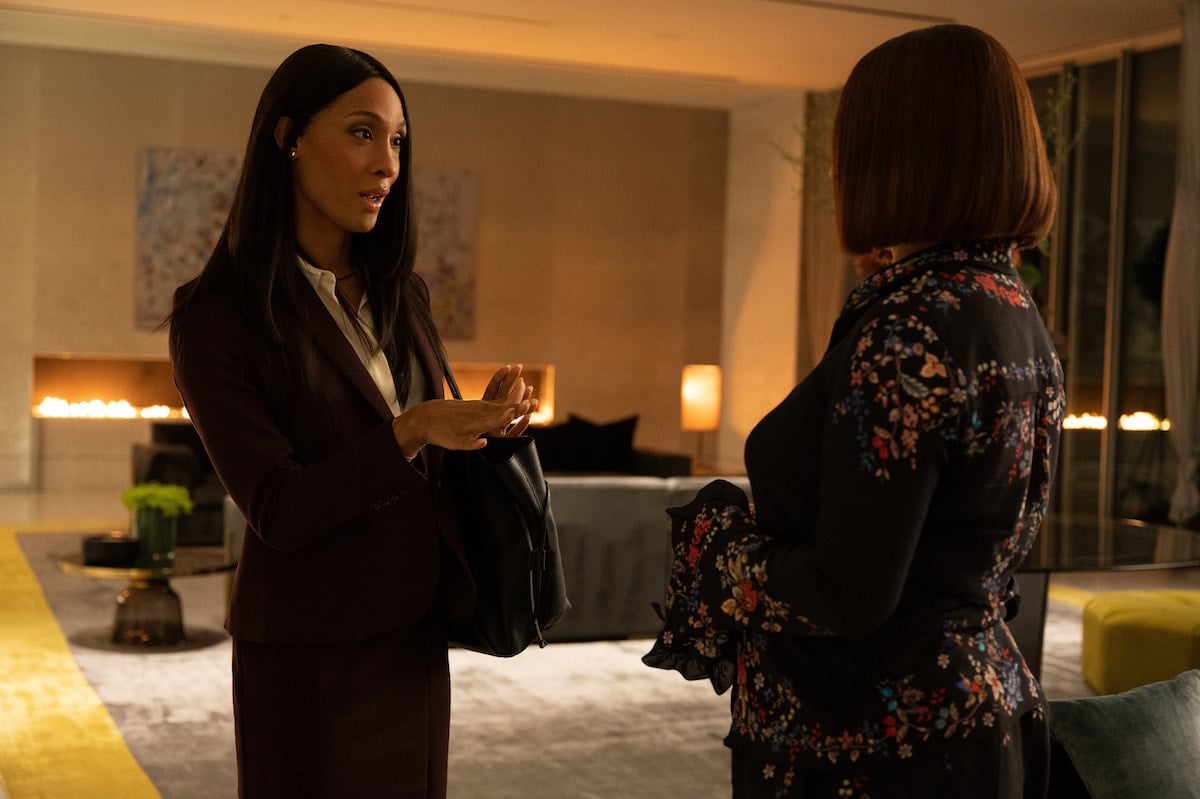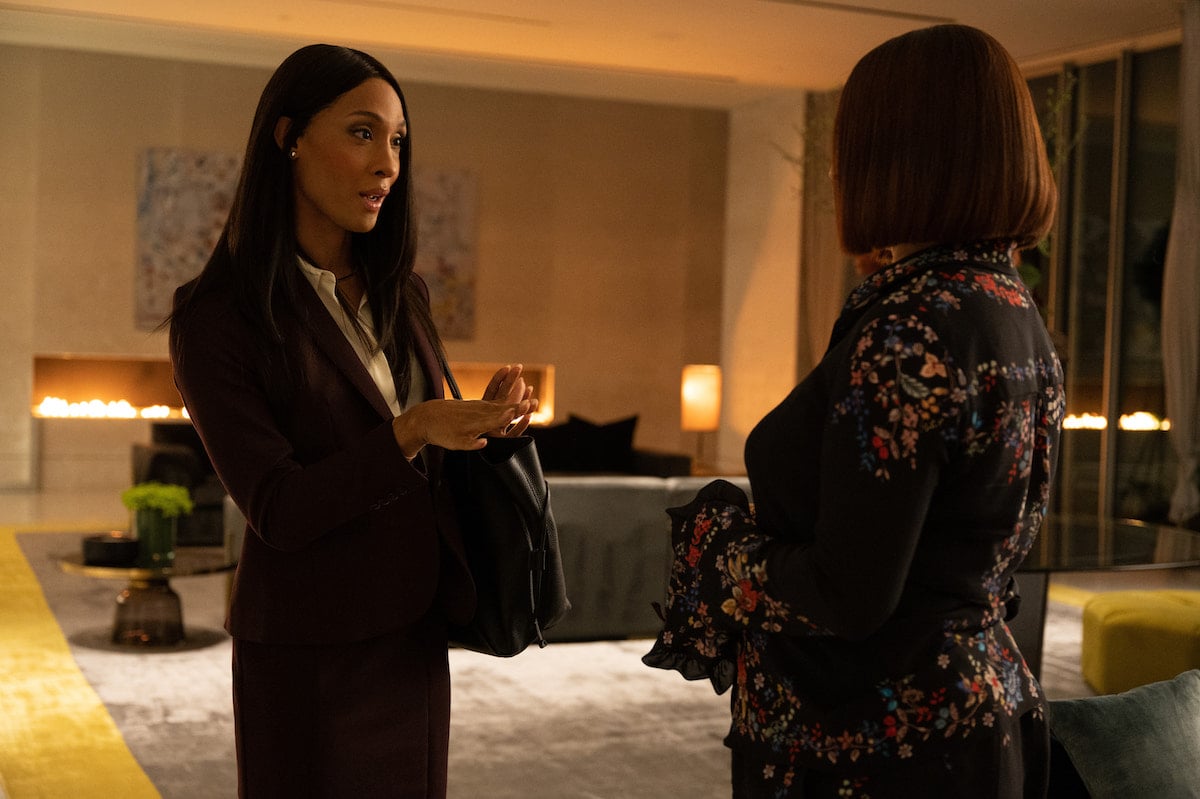 Following Molly's disastrous interview on Hot Ones, Sofia stops by her house to give her an apology. "You were ready for those interviews," she says, apologizing for pushing her to study even more. 
Admitting John's success intimidates her, Molly gets a pep talk from Sofia. She tells the billionaire divorcée he didn't become a success on his own. People helped him get there. FOr instance, Molly designed his company's original logo and paid their rent in the early days.
"Get him out of your head," Sofia tells Molly, to which she replies, "I'll try." Sofia's words seem to work because Loot Season 1 Episode 3 ends with Molly prepping for another, more serious, interview. The first topic? L.A.'s housing shortage.
The first three episodes of Loot premiered on June 24 with new episodes following weekly.