Lord Mountbatten 'Ignored Warnings' Before He Was Assassinated, Insider Says
The British royal family has a very long and intricate history of deaths, war, and betrayal. Though many people discuss the tragic death of Princess Diana, the assassination of Lord Louis Francis Albert Victor Nicholas Mountbatten has not to be discussed much.
Mountbatten was killed by the NRA in 1979. and it was shocking to everyone who knew him. However, the navy war hero ignored many warning signs leading up to his death. In fact, he was defiant about increased security measures.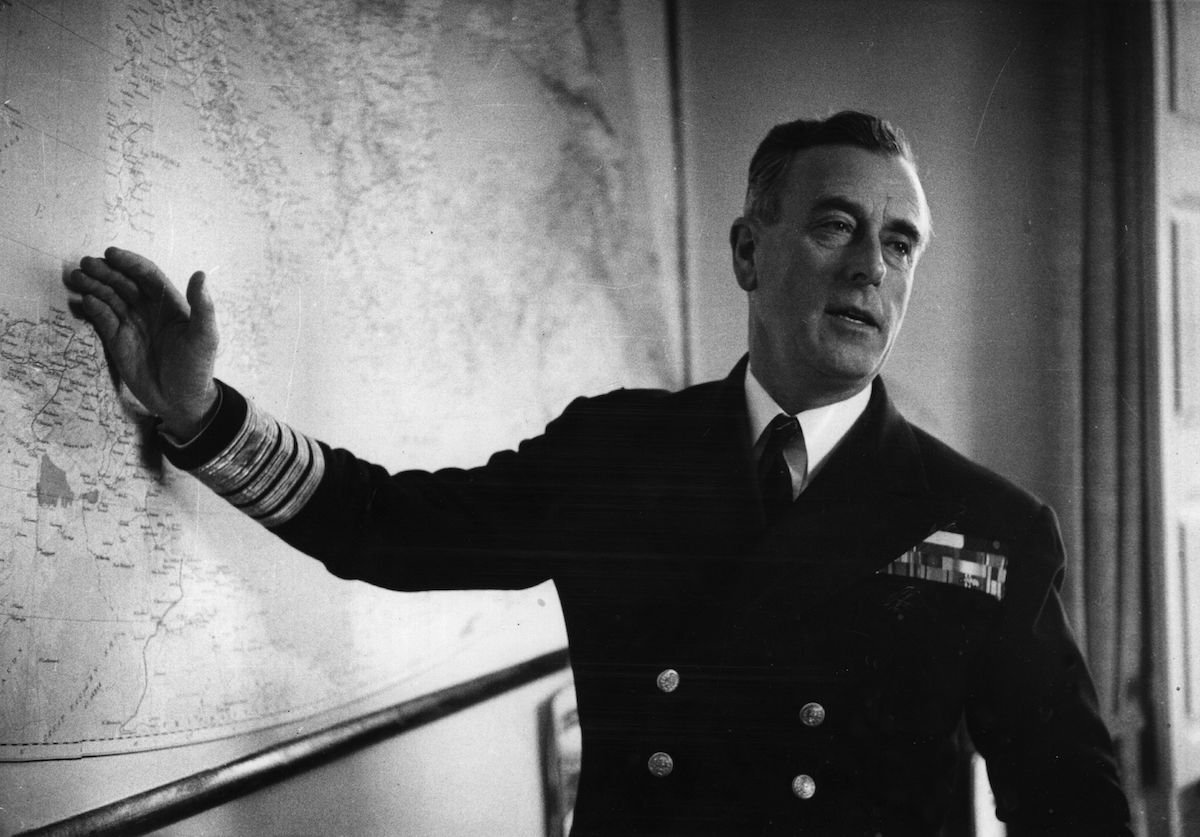 Lord Mountbatten raised Prince Philip
Mountbatten was an integral member of the British royal family. Called Dickie by those closest to him, he was the great-grandson of Queen Victoria, a second cousin of Queen Elizabeth II, and great-uncle of Prince Charles.
He'd actually stepped in to help raise and guide Prince Philip, who grew up mostly without his parents. He also became very close to Prince Charles as his relationship with the Duke of Edinburgh became tenser.
Therefore, when he was killed, the royal family was devastated.
RELATED: Dark Secrets You Never Knew About Prince Philip's Life
Lord Mountbatten was assassinated in 1979
Lord Louis Mountbatten was 79 when he was killed on August 27, 1979, in County Sligo in the Republic of Ireland. Mountbatten had been visiting Ireland and his holiday home with his family when they decided to head out on their boat to enjoy the weather.
However, when they were just 15 minutes into their outing,  two members of the Provisional IRA, who wanted British forces out of Northern Ireland, activated a bomb that had been planted on the boat.
Lord Mountbatten was killed during the explosion, as was his grandson, Nicholas Brabourne, and Paul Maxwell, a family friend who was working on the boat. "Fifty pounds of gelignite exploded, sending showers of timber, metal, cushions, lifejackets and shoes into the air," Andrew Lownie, author of The Mountbattens: Their Lives and Loves, wrote for the BBC. "Then, there was a deadly silence."
Lord Mountbatten 'ignored warnings' before he was assassinated
As one of the most beloved and respected members of the British royal family, the World War II veteran had repeatedly refused to have a security detail. In defiance, he continued to vacation in Ireland throughout the '70s. even though there was a ton of tension between Ireland and the Brits by them.
In fact, Mountbatten had been warned repeatedly that his boat Shadow V was a security risk. The Mountbattens: Their Lives and Loves author Andrew Lownie told Express U.K.,
It's very well known there was a threat that particular year. He had been warned about it by numerous people including security people here and, when he got there, instead of having some ‒ in the past, he's had 20 people guarding him ‒ he had worse security. And they'd always kept an eye on Shadow V because they knew from the previous year that someone had tried to put a bomb on it and yet for the first year ever it wasn't guarded.
Mountbatten said according to The Herald. "Who the hell would want to kill an old man anyway?"