'Lord of the Rings' Release Date: Amazon Prime Confirms When J.R.R. Tolkien Prequel Premieres in 2022
Amazon has been developing its Lord of the Rings TV Series for years. Ever since they announced the project in 2017, J.R.R. Tolkien fans have clung to every tidbit of information the streaming service released. First they hired showrunners, then started casting. Now, they've finally set the premiere date.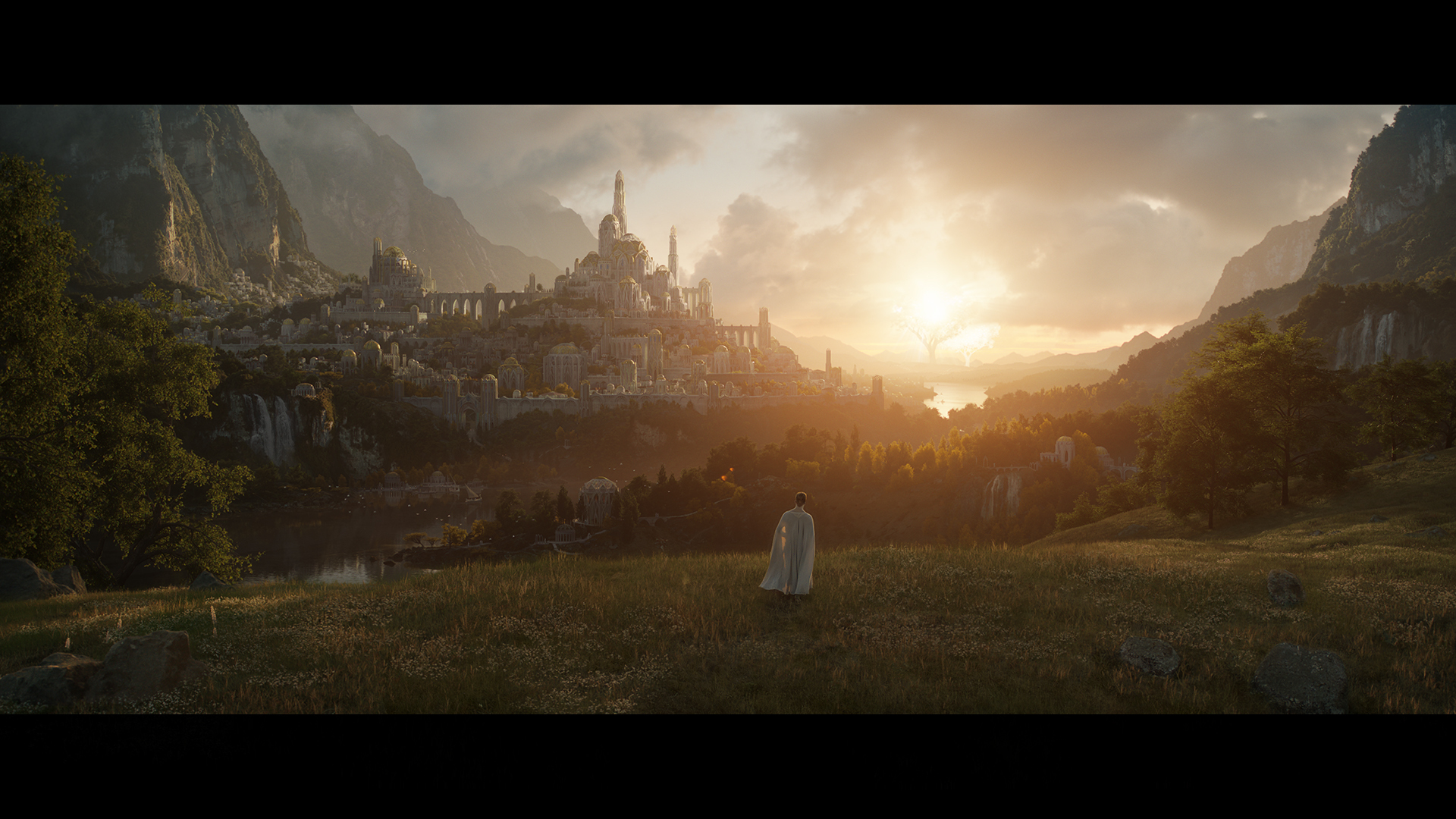 'Lord of the Rings' comes to Amazon Prime Sept. 2, 2022
In a press release sent Aug. 2, Amazon confirmed Sept. 2, 2022 as the premiere date of the Lord of the Rings series. Amazon also confirmed the first season completed filming in New Zealand, where Peter Jackson filmed both of his movie trilogies.
RELATED: 1 Season of 'The Lord of the Rings' TV Show Has a Higher Price Tag Than 'Avengers: Endgame'
Amazon released the first photo from the series, too. It is a distant wide shot of Middle-earth that fans will recognize, with a figure in the distance looking towards the horizon. Amazon promises a new title for the series is forthcoming as well, but they still have over a year to name it.
What is Amazon Prime's 'Lord of the Rings' series about?
Amazon has remained mum on plot details for Lord of the Rings. They've only confirmed that it takes place during the Second Age of Middle-earth. That places it before the events of The Hobbit by over 1,000 years. 
RELATED: 'The Lord of the Rings': JRR Tolkien's Estate Let Amazon Create Its Series On 1 Strict Condition
Fans have speculated which characters have lifespans long enough that the movie's cast member could play them in the series. It pretty much rules out humans like Aragorn (Viggo Mortensen).
Who stars in the series?
So far, confirmed cast members for Lord of the Rings include Cynthia Addai-Robinson, Robert Aramayo, Owain Arthur, Maxim Baldry, Nazanin Boniadi, Morfydd Clark, Ismael Cruz Córdova, Charles Edwards, Trystan Gravelle, Sir Lenny Henry, Ema Horvath, Markella Kavenagh, Joseph Mawle, Tyroe Muhafidin, Sophia Nomvete, Lloyd Owen, Megan Richards, Dylan Smith, Charlie Vickers, Leon Wadham, Benjamin Walker, Daniel Weyman, and Sara Zwangobani.
RELATED: 'Lord of the Rings': Amazon's Series Promises 'the Greatest Villain That Ever Flowed From Tolkien's Pen'
Amazon promises "both familiar and new" characters. They have yet to confirm any returning cast members, but Ian McKellan is still available to be Gandalf.
Who is producing 'Lord of the Rings'?
Amazon hired J.D. Payne and Patrick McKay to executive produce and showrun The Lord of the Rings. Additional executive producers include Lindsey Weber, Callum Greene, J.A. Bayona, Belén Atienza, Justin Doble, Jason Cahill, Gennifer Hutchison, Bruce Richmond, and Sharon Tal Yguado, with co-executive producer Wayne Che Yip, director Charlotte Brändström, and producer Christopher Newman.
"As Bilbo says, 'Now I think I am quite ready to go on another journey,'" Payne and McKay said in a statement. "Living and breathing Middle-earth these many months has been the adventure of a lifetime. We cannot wait for fans to have the chance to do so as well."