Lorde Throws Her Support Behind the Black Lives Matter Movement
23-year-old Lorde has come out in support of the Black Lives Matter movement. In the process, she also condemned performative activism.
In light of recent events, more celebrities than ever are using their platforms to condemn racism and police brutality. Lorde is one of the latest celebrities to use her platform to support the Black Lives Matter movement. The 23-year-old recently sent out an email to her official mailing list urging her fans and her peers to stand up for what is right.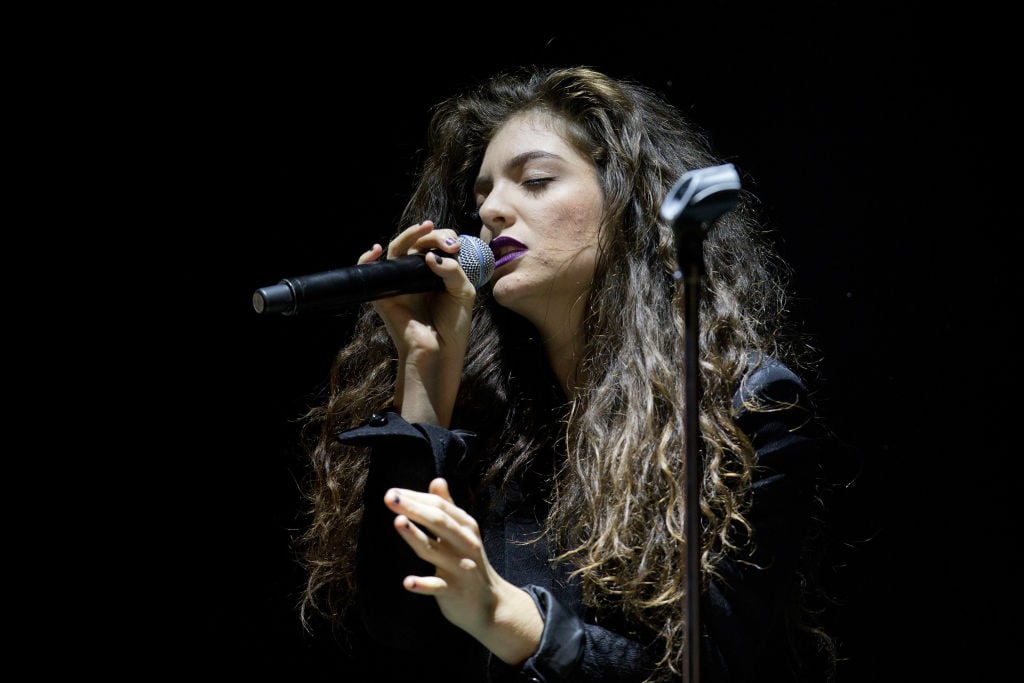 Lorde began the email by stating that it was unusual for her to send out emails two consecutive weeks in a row. However, she acknowledged that going dark and failing to speak on what is happening in the world would be the wrong move. The "Royals" singer shared that she'd been following along and reassessing what her role as an ally was.
Lorde shows support of the Black Lives Matter movement
"I've been following this week's events in the States from New Zealand. I also attended the peaceful protest in Auckland today to support the Black Lives Matter movement. One of the things I find most frustrating about social media is performative activism, predominantly by white celebrities (like me). It's hard to strike a balance between self-serving social media displays and true action. But part of being an ally is knowing when to speak and when to listen, and I know that white silence right now is more damaging than someone's wack protest selfie," Lorde shared.
The New Zealand native continued on to share that police brutality was rooted in systemic racism and she was unsurprised by it. She then let her millions of fans know that as someone who has profited off of Black-inspired art, it was her duty to state her allyship in a direct, visible, and comprehensive way.
The 'Royals' singer acknowledges that hip-hop has influenced her music
"As someone who has made art directly inspired by and in conversation with hip hop, it's my responsibility to let you know that I'm here. I extend that sentiment to all my fellow musicians and producers who have tightened a snare to make it more trap, who've drawn a pattern of high hats in ProTools because they heard something similar in a hip hop song and it made them feel big and cool. We have a responsibility to let our affected listeners know that we're with them when it's hard too, not just when it's easy. Not just when we benefit. We see you, and we're here," Lorde shared, urging her fellow musicians to join in the fight also.
Lorde also admitted to that she was still learning how to be an activist while choosing to opt-out of using social media. She shared that she believed protests and demonstrations could gain massive attention which hopefully leads to legislative change. She also shared that donating money is extremely helpful as well, but expressed her discomfort with telling people to donate as she didn't know their financial situations. Instead, the famous singer shared that she'd be using her own economic privilege to uplift the Black Lives Matter movement.
The Melodrama artist shows support for her Black and Brown fans
Finally, Lorde concluded by addressing her Black and Brown fans. "To my black and brown listeners — I'm so sorry this is your reality, that you haven't had a choice but to be defined by this, to give it your energy. I'm aware of that tax on you. I hope white people you know are doing what they can to ease your load. And I really, really hope systems will change to better protect you. Black Lives Matter," Lorde concluded, signing off with her initial. It's great that Lorde is using her platform to speak out about important issues. We can only hope that other celebrities continue to follow suit.