Lorde's Favorite Samplings From 'Melodrama' Included a Tiger's Roar and Paul Simon's Voice
Lorde has now spent one-third of her life as a music superstar, and for a good reason. While her songs are radio-friendly earworms, they do not have the corporate appeal of similar pop stars. The 'Royals' singer prides herself in adjusting, adapting, and expressing herself by whatever feels right. Sometimes, this includes sampling other noises. 
Lorde gets melodramatic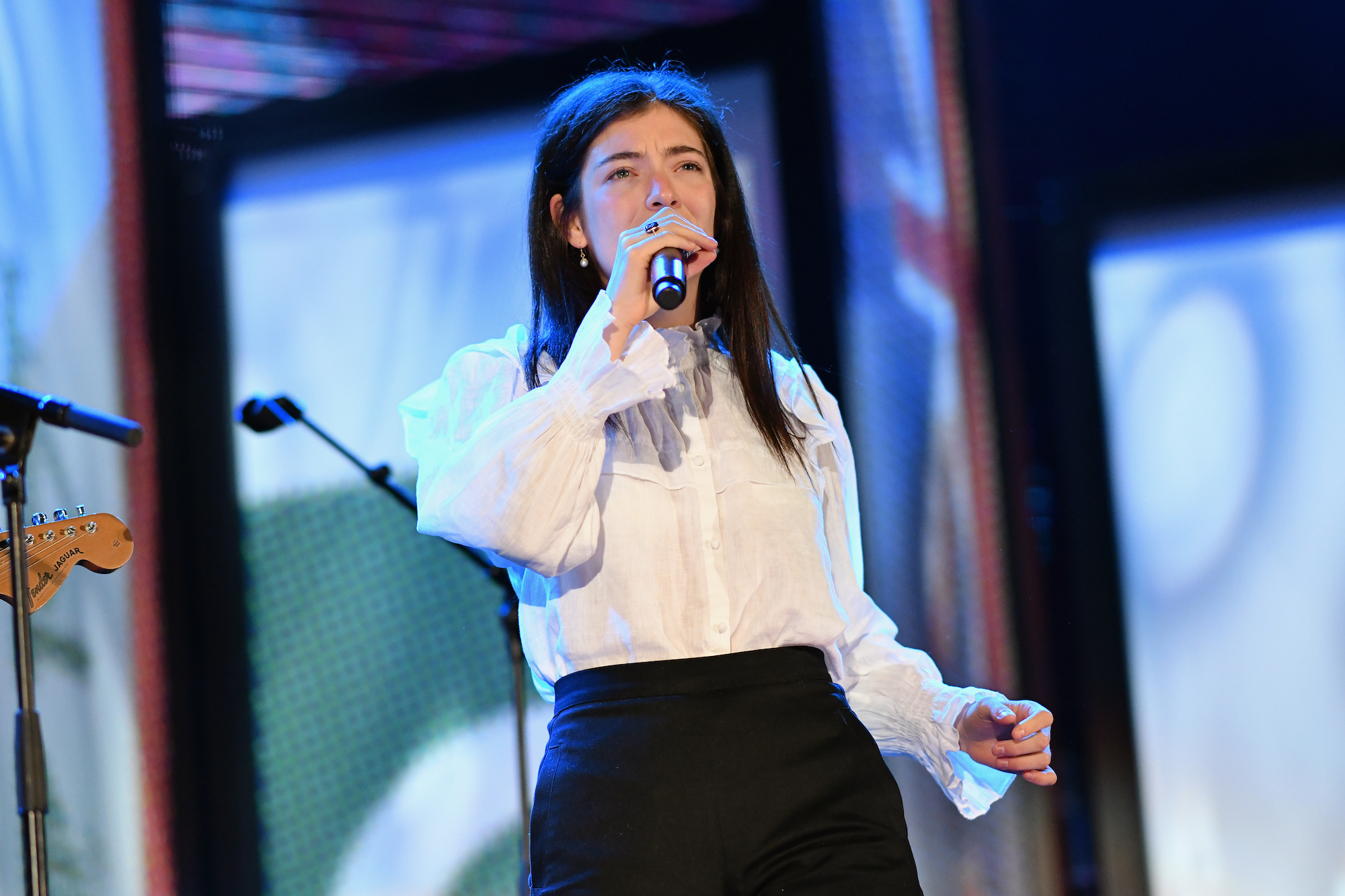 Following the success of ''Pure Heroine,' Lorde got more personal as she planned her second album. She wasn't just a young teenager anymore, but a twenty-year-old with four more years of valuable experience. However, while the candid insights into love and loss showed growth, so did the musicality behind the production. 
Lorde approaches her music differently than many musicians do. The singer, whose synesthesia causes her to see sounds through color, makes her albums succinct expressions of her current state in which every sight, sound, and aesthetic choice serves a greater purpose in the name of art. As such, when her follow-up album to Pure Heroine, Melodrama, debuted, fans experienced a lot of subtle sampling. 
"There's a tiger's roar that we heard in sober, and I also love Paul Simon saying, 'What is this tape? This is my favorite tape!' [in 'Hard Feelings/Loveless.]" she told Vogue. 
Recording artist
Lorde puts the artistry in the 'recording artist' label. Her deeply insightful music makes her beloved by her fans not just as an artist but also as a visionary. Sound and vision go hand in hand, and by including such an eclectic mix of samples in her sophomore album, she helped people see and hear the world the way she does. Every sound has musicality to Lorde. Rather than just letting it play out through her own sounds. She uses these to help give insights into her process. 
Now, she's getting ready to give the fans another round, as The Forty-Five reports that Solar Power is slated for release later this year. Heading into yet another creative project, however, Lorde didn't just want to rehash the music she made in her first two. She wanted to show that she could change with the signs. 
Lorde goes 'Solar'
Lorde was just 16 when she became an international superstar. Now a young adult, a lot has changed, but the artistry behind 'Royals' and 'Sober' remains on full display. 
"I started writing this in the first six months after stopping touring for [Melodrama]," the singer told KS95. "I was so tired by the end. I'd been so busy for so long…. But eventually, of course, the insecurity that this was my life now, that I wasn't a titan of industry, but someone who just… cooked and walked the dog and gardened crept in," she told KS95. 
The singer, who was a teen star just a few short years ago, felt herself growing out of touch with music and wanted to make something that inspired not only her established fans but a generation of children who may now see her as a novelty act. 
"I was starting to fall out of step with the times culturally, I didn't have my finger firmly on the pulse for the first time in my life, and I could feel the next round of precocious teenagers starting to come up, and I felt insecure that they were gonna eat my lunch, so to speak. Was I over the hill?!!" she told the site.
Still just 24, Lorde already knows how to steer attention her way and let her music do the talking for her.  Her first single, 'Stoned at the Nail Salon,' shows her growth as an artist and a woman. Already an industry veteran, Lorde has more to sing. However, those vocals, harmonies, and instruments will likely be a soundboard filled with the same things that inspired her to do what she does.