How Lorde's 'Satirical Pop Song,' 'Mood Ring,' Is Commentary on Wellness Culture
According to Lorde, wellness culture can sometimes be "bad." In 2021, Lorde debuted her highly anticipated album Solar Power, complete with the "satirical pop song" titled "Mood Ring." With one YouTube video, this musician gave insight into her "Modd Ring" lyrical inspiration. 
Lorde described the theme of 'wellness culture' in her album 'Solar Power'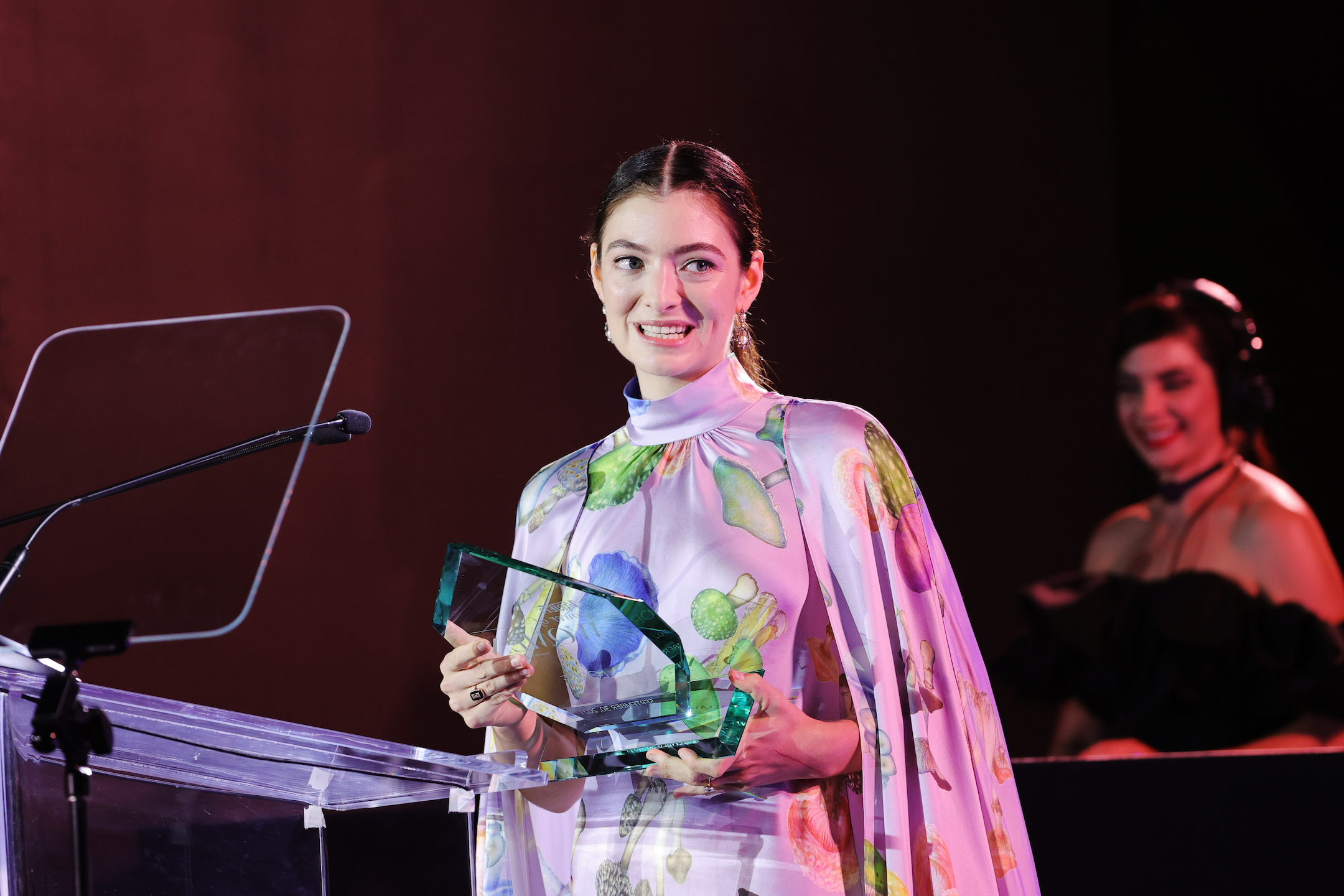 Lorde is known as one of her generation's greatest pop stars. She released songs like "Team," "Green Light," and "Royals." In 2021, the artist released Solar Power, complete with new music videos and bright summer vibes. 
One of the most popular tracks from Solar Power, "Mood Ring," told the story of the pseudo-wellness trend in the 1960s and even now. Since its Spotify debut, this track has earned over 35 million plays on the music streaming platform Spotify.
Lorde describes 'Mood Ring' as a 'satirical pop song'
Self-care takes on a whole new meaning with today's "wellness culture" movement. There are crystals, tarot cards, and horoscopes. 
With songs "Solar Power," "Stoned At the Nail Salon," and most notably "Mood Ring," Lorde explored the idea of wellness culture and what people do to be spiritually connected. She mentioned Jia Tolentino's essay "Always be Optimizing," which discusses the pressures of women to be the "ideal versions" of themselves.
"Particularly white women do it in a way which is, can be pretty bad," Lorde said during her video interview with Genius. "So, I just sort of started seeing it everywhere."
The music video further emphasized these lyrics, with Lorde trading her brown hair for a platinum blonde hairdo. The artist appeared in an all-green outfit, burning sage in a beach hut retreat. Since its debut in Aug. 2021, this YouTube clip has earned over 10 million views. 
The 'Mood Ring' music video feature Lorde with a blonde hairstyle
With lyrics regarding blonde locks and grown-out dark roots, Lorde established the song's narrator as a woman searching for wellness. Still, Lorde experienced some of those wellness tropes in the real world. 
"I don't know. I'd be in like a yoga class or… I'd see a sign at the grocery store or some little thing," she continued. "I was kind of like, 'what are we all doing? What is this?' There's a satirical pop song in here." 
Some "Mood Ring" lyrics detailed this character blowing bubbles and keeping it light, even if their darkness sours the mood. Other lyrics mentioned the "early 2000s" and how they felt so far away for this character.
As with most songs popularized by Lorde, "Mood Ring" was co-written and co-produced by this artist and Bleachers frontman Jack Antonoff. There's no word regarding if or when Lorde will release new music. 
However, this artist will perform several Solar Power-themed concerts in 2022. Music by Lorde is available on most major streaming platforms.