Loretta Lynn Was 'About an Inch' From Taking 'Pesky Tabloids' to 'Fist City'
Country star, Loretta Lynn, has been a tabloid target for decades. But she got so worked up after seeing one story, she said she was "about an inch" from sending them to "Fist City" in her late eighties.
In 2019, country's living legend, singer, Loretta Lynn, used Facebook to take aim at "pesky tabloids" for telling lies. What story crossed the line for her? And what was her relationship with the gossip rags like in the more distant past?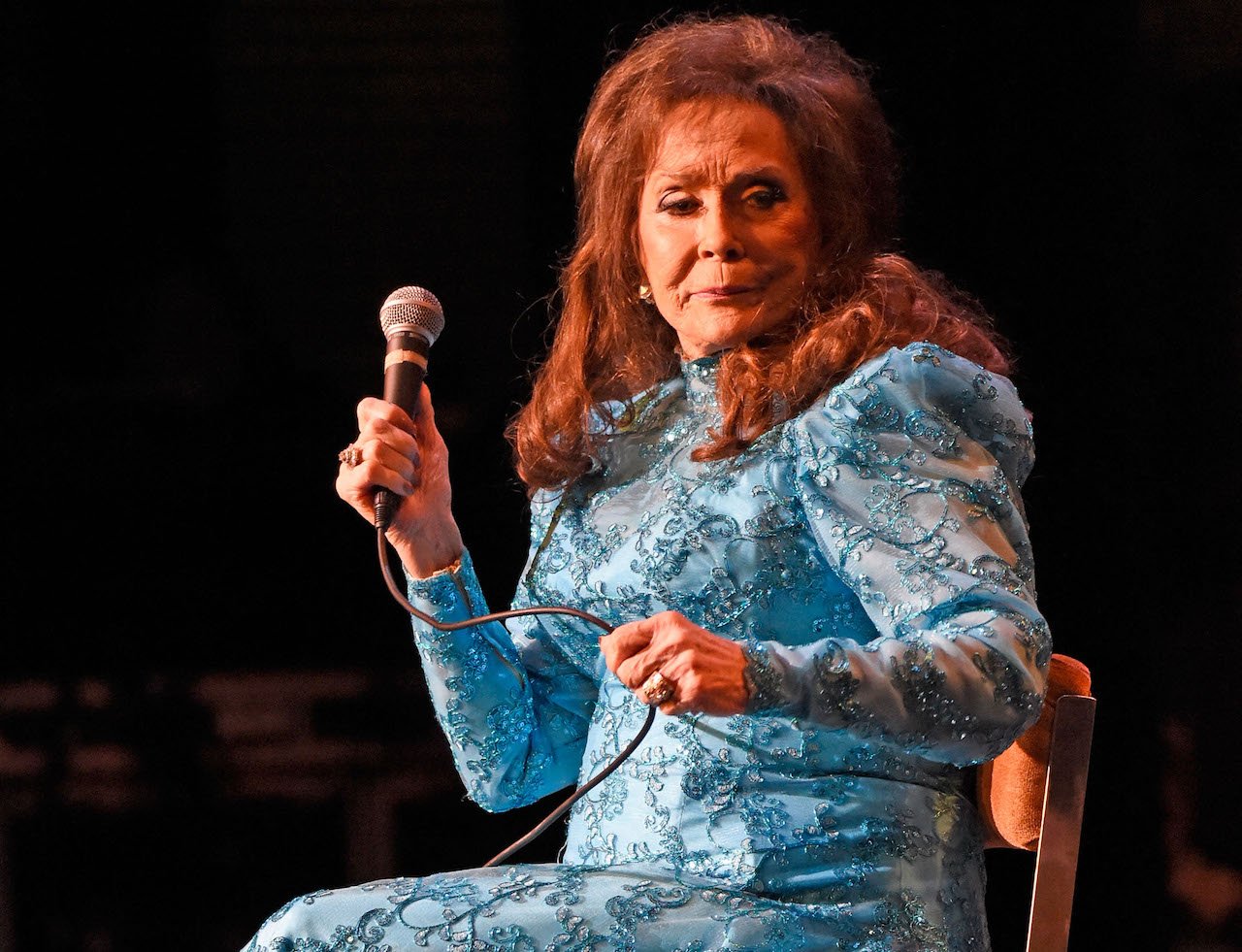 Loretta Lynn as a longtime tabloid target
As Lynn shared with fans on Facebook, she's seen many stories about herself throughout about six decades of fame and what began as a teenage marriage. Of course, a lot of them were completely false.
"Well, through the years they've said I'm broke, homeless, cheating, drinking, gone crazy, terminally ill, and even dead! Poor things can't ever get it right," Lynn captioned her Facebook post.
And she was seemingly losing her patience. "I guess if those old pesky tabloids are harassing me then they're giving someone else a break," she wrote, "but I'm about an inch from taking 'em to Fist City!"
Notably, Lynn wrote the song, "Fist City," about a woman who told mutual acquaintances she was romancing Lynn's husband, Oliver "Doolittle" Lynn. Impressively, even at 87, she was feeling feisty enough to threaten to make one more trip to that make-believe place for someone else.
Tabloids claimed Loretta Lynn was on her deathbed and in assisted living in 2019
Per TODAY, Lynn had a stroke in 2017 and broke her hip less than a year later. So, some outlets started making up stories about her health. And as she mentioned, fellow country star, Willie Nelson, experienced the same treatment.
"Hey, this says I'm in a nursing home and I'm on my deathbed. You're kidding me!" she says while reading a story on a tablet in the short Facebook video. "I ain't dead and neither is Willie. Both of us are comin' back to life, and we're gonna raise hell."
While starting such morbid rumors of death is appalling behavior, it's also something Lynn's been dealing with from the tabloids for a long time. And it wasn't the first time she felt compelled to fight back, either.
Loretta Lynn sued the Globe for a story about a drug overdose
In 1989, Lynn sued the Globe for $11.5 million following a headline that made a startling allegation. According to UPI, the country icon took strong issue with the tabloid for publishing a story claiming she had a drug dependency and overdosed. She filed her suit following a headline which read, "Loretta Lynn Near Death After Drug Overdose."
"The article conveyed to the reader the unmistakable implications and impressions, fully intended by the defendant, that the plaintiff had suffered a near-fatal drug overdose at her own hands and that the plaintiff currently suffers from dependency on drugs …," the lawsuit said.
By then, Lynn's life had inspired the classic movie, Coal Miner's Daughter, and her legal team argued the damage to her reputation caused her "serious mental and emotional injuries."
According to the Los Angeles Times, Lynn settled with the Globe outside of court, though the settlement amount was not publicly listed. Whatever the reward was, it seems she was almost ready to send today's tabloids to the same "Fist City."
How to get help: In the U.S., contact the Substance Abuse and Mental Health Services Administration helpline at 1-800-662-4357.